Joined

Apr 4, 2017
Messages

609
Reaction score

707
Hi Guys,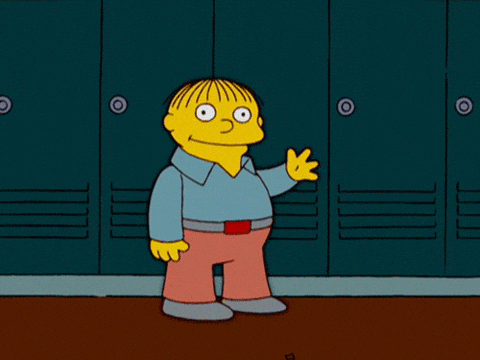 I hope you are all having a good morning/day so far?
I have been on the forum for a good while now and I feel like it's time I at least gave back
something
. I have learnt so much from this amazing forum so it's only right.
As the title suggests I am going to run through how to create your own PBN for free using powerful Web 2.0s. This method is perfect for:
Ranking low comp keywords like long tails,
Niche eCommerce products,
Local keywords etc etc
And if you have a low budget and want to save money.
Diversify link profile/anchors blablabla
Now there are many tools available to do this process fairly quickly but none that are (
totally
)
free
- that I have found anyway.
@jamie3000
has a cool tool (Tumblr Hunter) that has a free 7 day trial, so definitely check that out.
Getting started
In order to get started you will need to first get the
Check My Links
(Chrome Extension), it's a life saver and really important for this method.
Once you have installed it go to your version of Google and scroll to the bottom and you should see
Settings
. Click on settings and then click
Search settings
. You will then see
Results per page
.
Set this to 100. Once you have done this you are good to go.
Method
First search the following:
Code:
site:.tumblr.com + "Your Keyword"
I prefer to use Tumblr but you can use any you want.
@nanavlad
posted a very helpful
list of Web 2.0s
that you can use to make your own PBN.
You will get a long list of tumblr pages each (fairly) relevant to your keyword. Once you have this list click the
Check my links
button at the top right of your browser and it will start checking all the URLs, handy right?
We are looking for the red links which will look something like this (I searched Oreos
):
Once you find a/some red(s), simply copy the URL(s) into Notepad. Repeat this process on each SERP, which in my case was 7.
You should hopefully have a handful of Tumblr accounts at this point.
Once you do, copy them into a DA/PA checker to check their metrics. As we can see one of them is quite decent so we need to check if it is available.
The easiest way to do this is to try and register it with Tumblr. But you need an email account right?
Registering and Creating your Tumblr account
I usually use a combination of either any of the big email providers or
Temp Mail
. It is a temporary email provider that also lets you receive email (and therefore confirm your email), which is very helpful.
Otherwise there are always
giveaways
on the forum giving out free emails and so on so keep a look out. I actually got some free email accounts from @
krishnaverma
's give away so will keep these for my next Tumblr accounts
.
Or lastly you can of course create your own email accounts if you aren't lazy as hell like me...
Anyway use whichever email you have and try to register that/those Tumblr account(s). The "
the-terrible-vegan
" Tumblr account is actually available (at time of posting) so who ever wants it - go get it!
Once you have registered it quickly confirm your email just to keep Tumblr happy and get that out the way.
Now we have your Tumblr account(s) registered you want to make it look some what good. Tumblr love to delete your accounts especially if they look fake or are inactive (which we will get to shortly), so try to add a relevant profile picture, change the title to something relevant. I usually make this the same as the account name etc etc. Also look through your feed and repost stuff, like stuff and comment etc just to show that the account is real.
Some people will recommend adding a few pages but I never do and have had some of my Tumblr accounts for several year with no issues, so mehh.
Where to put your link
Underneath the title there is an area to type stuff - this is where you put your link. However you cannot copy a URL and paste it in, you have to type it out manually with the <a> tags and all. Also if you have/need/want to edit the profile again you will have to add the link again (annoying af I know).
@BassTrackerBoats
actually made
a helpful video on how to do this
so be sure to check it out.
Keeping your Tumblr account alive

Once your link has been added make sure that you stay signed in. Open a new tab and go to IFTTT.com. I'm sure you have all heard of it - it's awesome. With the same email account from before, create an account and follow the steps until you are at the main screen.
Once you are there go to
My Applets > New Applet
. Now click on the "+this" in blue, you should get something like this:
Next click on
RSS Feed > New feed item
which will ask you to put in a Feed URL.
In order to find a relevant feed, search on Google "keyword" RSS or something like that. Basically you just want a relevant blog's feed. If you are doing mobile/tech then you want mobile feeds or tech related ones etc.
Once you have put the Feed URL in, click
Create trigger
. Now click on "+that" and click
Tumblr
, which will then ask you to connect it.
Since it is still logged in it will do this straight away. You will then get this screen:
I usually go for
Create a link post
as it's quickest/easiest but you can choose whichever one you want.
You just want it to constantly have new content posted on it, so make sure you are picking an RSS feed that is regularly updated and fairly popular.
Managing your Accounts
I use a simple Excel spreadsheet to manage mine, something like this is fine:
I tend to check my accounts every 6 months just to check they are still alive and kicking.
Recommendations/Twists
I found using the popular/mainstream email accounts (GMail, Outlook, Yahoo) reduces the chances of them being deleted.

I have an account with none of the above and just 5 words with my URL and it has lasted over 3 years whereas others using temporary email accounts with the same kind of set up were deleted.

You can also schedule regular posts using apps like Buffer and so on to make it even more secure. Here is a list of 16,000 tweets that you can use to copy straight into a bulk scheduler, if you're lazy.
For some projects I use Publicize (Jetpack) to auto post posts from the blog to my Tumblr accounts.
When searching for Tumblrs I will sometimes use this query (site:.tumblr.com.hypestat.com) and look for the ones that have "0 unique visitors and 0 unique ranked in world", written in the meta description, like this:
This is

GOLD

and for some reason most accounts that I have found using this type of query have been much higher than 30 PA. If you think out site the box there are so many other queries you can use to find more accounts.
You can install MozBar (Chrome Extension) or something like that which checks the DA/PA of all the URLs on a SERP. This is handy if you find a potentially available account and saves you the trouble of having to manually use a checker.
If the above is too long for you to do then check out the market place, there are many great providers!
I think that is everything - if I remember anything else I will definitely post it here! If you guys have any extra tips/tricks/twists etc be sure to share them!