Joined

Feb 22, 2017
Messages

4,670
Reaction score

3,993
Website
Intro
I am being asked on a daily basis how can I take my store to $1000 from scratch fastest possible. I decided to create this guide to give you a better direction and a clue for your first days on eBay as a Dropshipper and to finally give a proper answer to ''how much I can make a month''
The Jumpstart
Your first 2 months - You don't care about the profit. You care ONLY about your store limits growth & Activity. It means even 1 / 2% profit per sale is a GOOD thing. And No... You will not make money on your first day.
If you will focus on the profit too early you will shot yourself in the leg and get tired too fast. Once you grow your store limits it will be so MUCH easier to make sales. I know that patience is not your best friend, but if you want to make some $ you gotta have that one. If you don't, then work on it. You can't buy it.
Your store Limits
I will say that again, As a new seller on eBay, you should first want to increase your store selling Limits just like you want to get oxygen. New seller usually can list 10-15 Products. Your store limits are your KEY. Increase your limits should not be that ''complicated''. What you have to do simply make a call to eBay via Skype and ask for it. Calls are free from skype.
Always make sure to Call every month - The more products you list - the more sales that you will make. You can even hire someone to do it for you It costs just 5$. You don't have to give them any passwords/logins.
Profits per Store limits
Limits are the key - the limits is where the money $ is. Now, here is how it work.
Assuming that you have a store with 1K Listings from Aliexpress and usually, you sell 60% of your listings. Means, you listed 1K Products and sold 600 out of it with a profit margin of 40% - This is the margins that usually came with Aliexpress dropshipping.
1K Listings = 1000 / 1200$ Profit a month 4300-4700$ In revenue.

2K Listings = 2000 / 2200 Profit a month.

3K Listings = 3000 / 3200 Profit a month
The big bonus of working with Aliexpress is the cashback. There are websites who offer up to 7-8% cashback on each order that you place. So... keep that in mind and calculate it by the end of the month too. It should be a serious amount when you have an high revenue.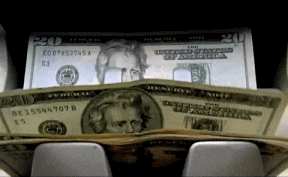 A list of all Aliexpress Cashback Providers
I personally suggest using
Givingassitant
. They the best, and it's like two birds in 1 shot because you make a profit and charity at the same time.
Keep your Store Fresh
Assuming that you already uploaded products and used your limits to the max, It does not mean that now you just have to ''wait'' for a sale. Let it sit there for 3-4 days and if you see that you don't make any sale yet start to make changes and don't let your store '' die'' just sitting there. In the eyes of the search engine algorithm a store with Activity is always preferred on a store without activity. Keep that in mind.
You should:
Change your prices / Reduce Profit Margin
Change your Product Titles
Use Promoted Listings by eBay Services
Delete your list & Relist. List other products
Upload listings Daily. Be consistent.

Remove/Relist listings that didn't sell in 45 days.
Do you have a limit of 100 products/month? List 3 Products a day and keep your store fresh 30days a month. it will give you more credibility in the search engine = More exposure.
Focus on Products with Low Competition
Try to find products that don't have a lot competition. OR, If you find hot products which is getting sold a lot with a competition. Try to reverse engineer your list and get an edge over your competitors. What you can do:
Design your product Photos / Add ''Free shipping'' Logo, etc.
Find low competition keywords that your competitors are not using.
Edit Product description.
If you are already been in the SEO, You will have an edge over your competitors because they probably do not know about keywords research. They were trained to just drop ship products. So they copy-cat products from Aliexpress / Walmart / Amazon without even touching their titles.
Made your first sale? Great.
Soon as you get consistent sales on a monthly basis you can increase your store ratings by sending Automatic msgs to your clients on eBay. Example for a msg:
Thank you for purchasing in our store. It is a pleasure doing business with you. We will update you once your package has been shipped
You should look at it like this: eBay is your boss, and you are a ''salesman'' in their shop.
If their algorithm sees that you answer their clients quickly / communicate with them once they made a purchase - you will be promoted in their SERPs. Mean, More exposure = More sales. Checklist:
Send msg to your buyer after Purchase
Update your buyer that his product has been shipped
Answer to any question in at least 24/48 Hours
Picking the right Products
You need to pick products that will be easy to sell, and with almost zero competitors. You don't want to be seen with other 300 stores because you will reduce your chances to make A sale. What is the formula to make your first sale? If you don't have any money to invest on Professional tools - you can use my free guide to find Hot selling products
Fresh Store: Choose a product with no more than 6 Competitors
Medium Store: Choose a product with no more than 100 Competitors

Always make sure that your price is lower than your competitors

Provide better Return & shipping policy options than your competitors.
Don't put attention to profits. You can even make just 2% a sale. The key is to get your store work
Final Words
It will take you 2 months to get your store up, running and making consistent profits on a weekly basis. The starting process is a bit annoying. However, at the end of these 2 months of hard work, you will have for yourself a brand new digital ''cash cow''.