Joined

Jan 10, 2011
Messages

1,459
Reaction score

860
Website
Samples
Want to some some link samples? Let us know in the thread!
Over 1,250 5-Star Ratings on ShopperApproved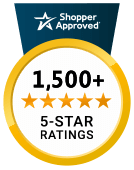 Latest BHW Customer Reviews
​
Going great so far, would reccommend
We have been working with Seolutions for almost 2 years now. Our website business has grown from virtually non existent to doing well over $1.5million in annual sales....AND STILL CLIMBING. Highly recommend!
Early review for the High Performance Homepage Links with buffer sites.

Been little over a month since I've placed an order but definitely seeing some SERP improvements.

Will update status once more when everything settles.
I've been working with roman for more than 2 years for now. Their links have withstood all the updates till date and all our keywords have been stable. Thanks roman for providing such an awesome service in bhw.
Review:

Great service. I checked every link in majestic and ahrefs. Metrics look great. Sites are clean and all links were found on homepages. Tbh sometimes (5-10%) links are placed next to dick pills, loans, etc sites... but it really has no effect.

Provided 3 very tough kws. All cracked first page in 1 month. My renewal is in 2 days. The seller is very responsive and the company website is easy to navigate through.

Suggestion:

I've used these types of links from other sellers for a while. These are not magic links. They need to be used parallel to other types of links. Your website has to be pretty much flawless when it comes to on page and make sure there is enough diversity of link types and anchors before firing these bad boys.

These links are very powerful, when used right.

Thanks SEOlutions team.
I thought it would be good to drop a quick review of this service.

I've been a subscriber to SEOlutions for close to 1 year now and I always see SERP improvements. The SEOlutions team is always there to answer questions and provide very practical feedback.

Unlike many of the services I have tried, these guys actually monitor your SERP movements, because they really want you to get good results. Most services outside of SEOlutions, typically process a project and disappear. Not these guys - you are in good hands.

The Flickr link (sorry couldn't add an image for some reason) below shows a screenshot of one my current projects. I've pulled in the top money keywords these guys are helping me rank. A fair amount have hit page 1 and many more are on the way.

SERP Screenshot

Thanks SEOlutions
I have been using their service for a more than a year for now and keywords are moving strong month by month. I can assure you that their service is no nonsense penalty free and totally worth it. Thanks roman for providing such an awesome service in BHW.
Just got the report on my 450 high performance links and it is awesome as always. MY URLs include pages from some very new web sites of mine but still there is movement upwards with them. After a few days I gave the order, the links started showing and getting some traffic through anchors. Thanks again for great work, will definitely renew the subscription if things go like this.
Have ordered on Dec 7 and since the past 3 days, i have seen many of my keywords jumped to page 1 of google. Have seen the high DR/UR ratings sites linking back to us and surely it has contributed to our increase in enquiries! Thank you!!
I have today 5 services running with SEOlutions and all are performing very well I must say! Been with these guys for over 6 months now and most of my keywords rank on the first page of Google! Good, reliabel and solid service.
Did order a few weeks ago and seeing some serious improvements. With the High KW not yet on the first page but its increasing.
Great Service as Always....
Since I got a very nice boost to the main KWs of my money site I'd like to leave my opinion about this service.

It was the first time I purchased something from BHW and I was a bit skeptical at the beginning. But after I got the report, 2 of the main kws jumped to page 1 from page 3-4 and another one arrived at page 3 from nowhere in less than 1 month. I have been so satisfied with the results

Thanks
For years using this service now and still top!
hi
my website start ranking great in google
thanks for ur service
So far, I am happy with the first order. All the keywords have ranking improvement.
Just placed my second order. The order number is O2016-0003231. Please lock the 10% bonus links to the campaign.
Trust is important in the business we do. Just gave an order of 450 backlinks (O2016-0003248) without a doubt in my mind about service or suppport.

And I would also love those 10% extra links
Review: This is a great service by Roman. Communication is excellent . One week after ordering some SERP increases - will wait for some more time to report on actual increase in rankings
Another great month of solid sales growth thanks to this seo package. thanks a million guys!
Just a quick word to let you know that my small package (64 home page links) is still improving after almost 3 years. Very powerful with my 5 keywords. The link juice from my 2nd package - bought 6 weeks ago - has brought some of my original keywords from middle to top of page. Love it!

Quick question, are the links from my 2nd package still being indexed. I only ask because my keywords are still inching upwards. Thanks guys!
all keyword going to page 1, hehehe.. this service is really good.
After seen some great results I am back for my third order(!). Order nr XXXXX2837
Bonus links would be awesome!
Cheers guys, you are doing a great job!
Another order placed. I have been with these guys for over 2 months now and my rankings has seen significant improvements.
If you are looking for a stable, trustworthy service with good customer support, go with this one!
I have 3 services running with SEOlutions and all are performing very well! I've been a loyal customer for over a year now and I'm happy to say that my 3 sites are ranked on the first page for every keyword thanks to SEOlutions!
Really, really great service. Powerful links and great service. Totally recommended.
I been using your service for a while now for many projects and I love it

, just placed a new order: Order Number: O2016-0002964

I hope you guys can continue providing your amazing service,

Thank you!
In for second month...
They have,i repeat, they have the best SEO service here in BHW. Took my site from page 7 to page 2 number 11. With another push,i know i will be on page 1 within the next 2 weeks.
Awesome
The one and only service on BHW wich ranks my keywords #1 for more then a year now!
Review:

This is still the best seo service here in BHW. The guys are very responsive and take their business seriously. I have been using them for years with awesome results and their links got me +100x what i have invested.
I highly recommend them if you want high and sticking rankings.
One of my very hard keyword went from not in top 100 to page 3 in one week. Looking forward to more fast ranking. Thanks!
I can't get enough of this service. Roman is incredibly helpful, and guess what? SEOlutions actually cares that your website ranks and is doing well. Most of the services I've used, just disappear into the background leaving you wondering where your money went long after getting no results.

I've also corresponded at length many times with Roman and every single time, without fail - he answers every message with great feedback.

It goes without saying, that my serp results are always at the top.
I love this service, its helped all of my personal sites and my clients' sites rank higher in the SERPS month after month.

I would Definitely recommend this service as a vital part of any serious link building campaign!

Backlinked.
Hi Roman,
Hi Janist,

Just writing this to thank you for the amazing homepage links (with buffers) I bought on subscription 2.5 years ago. I've just received my latest report and it shows that some of my most difficult (highly competitive) keywords have gone up again!! I was about to cancel these particular links and put them on easier to rank keywords. No need now ....I'm halfway up page 1. WOW!! Might have something to do with the 2nd batch of homepage links I ordered for different keywords last week. If this is the case, these latest links must be very powerful, particularly because I again used buffers. Anyway, whatever the reason, this is seriously the most amazing, professional, effective (and safest) service I have ever used .....and I've used plenty, believe me!
Thanks again, guys!!
hi
great service good ranking
This is the best SEO service is ever had with also a very good customer care team !

Keep it up guys
Received my report with buffer sites and they do truly the best job I've seen on BHW with buffer sites! I'm so impressed. But of course, the rubber meets the road with safe SERPs improvement and I'm already seeing positive movement. Easily my favorite service!
2nd order placed minute ago. I have seen great results so far!
Order nr XXXXXXXX385913
Just received my confirmation of completed order for home page links and 2 out of 4 keywords are already up 5 spots each! These are high competition local keywords that almost never move. I'm excited to see continued SERPs improvement!
Been using Seolutions for close to a year now for several websites. And, not only do we see great results, we have never been affected negatively by google algorithm updates.
Iam a client off Seo lutions a long time now. Using the buffer site for us is a good option and the ranking are good.
Never had a google p*nnaly.
Another awsome month of continued growth... huge thanks for the great service!
Used this service for months, and recently bought a new package for a new website and here is the results:
I am using their service for more than a year for now and i can easily say it's one of the best in BHW I've tried so far. As of now all of my keywords are on first page and has withstood all the google updates.The customer service provided by roman375 is top notch.
These guys are definitely worth using. Its been months and we're still seeing great increases!
T

hese guys are LEGIT [email protected] Great service, proven results.

Would highly recommend.
Review:

I've had great results with these guys, most of my keywords jumped up to page 1.. I'm in my second month right now because its just AMAZING. I hope more great results will come from these guys. If my keywords jump up a little higher I'm gona order another 50 links.

Thanks a lot guys!

Backlinked.
This is my first time ordering from SEOLutions. I was referred by a friend who recommended their links and after much deliberation I decided to just go for it, purchase a homepage package and see what happened. Initially I wasn't sure if these would work or not. In fact, I didn't see much movement for the first 2 weeks. However, literally overnight one day, my target keywords jumped from #13 to #2 and are sticking there without any fluctuation.

I've been doing SEO for nearly 7 years and haven't seen links this powerful before, with the exception of maybe 1 or 2 other services. My friend told me to trust these guys, because they know what they're doing. Now I understand what he was talking about.
After about 3 month most off the keywords entered the top 10 in google. The buffer site's are looking good, they update each month and the support and is good and amazing fast.
Our rankings keep rising! And, the overall number of keywords we rank for continues to increase. Even words we're not trying for are showing nice traffic and rankings.
hi
my website started ranking in google , thanks for your great service
i got rank 3 in the highest competion keyword. realy good job
These are truly some powerful links. No joke right here. Just received the report and already ranking a lot better. I will report back when further increases happen.
I have tried many seo services in BHW and I can definitely tell this is the one of the best seo service I availed so far. All my keywords are on first page for more than one year for now despite of all google updates. Roman has been very helpful for my queries and reports are on time all the time. Very pleased with their service.
This is my 3rd month with 200 active HP links. I've left previous reviews here, but wanted to share a recent update. my 4 main keywords are #1 and have seen improvements for other keyowrds to #3-4 as well. I'm getting a positive ROI on these links and plan to keep them active as long as that continues. Order #: O2016-0001993
ladwasur;8898399 said:

Honest Review.

I bought Mixed PR links, and i can say this service is really bomber. i climb all of my keywords from #1 to #3 in just 9 days. I was in Page 2 for my keywords. Now i can recommend this to anyone who want to taste real google ranking.

***** 5 Star Rating for Prompt Support

***** 5 Star For Links Quality

***** 5 Star overall. really loved it.
69thelememt;8891888 said:

another order placed for the big 1200 PR links package
Always a pleasure to work with these guys - Always helpful

Results speak for themselves - hence why I'm doing another other order and have been with these guys for years!!!!

This service is amazing - one i could not be without
Signal512;8888307 said:

I've made 3 orders with SEOlutions now and have increased my package from 150 to 275 mixed links and continue to see rank improvement. I have to say though, that what really stands out (even above the rankings) is the customer support. First of all, i have never had anything done incorrectly and they are always on time. Having a highly responsive supplier who delivers all the time every time is why these guys are on my go to list when my rankings need a good push.

My new buffers are in place and I expect to see improvements over the next couple of weeks. While my original links are intact I have several keywords on page 1 and only a couple hanging on page 2.

I love the service. Thanks folks!
elarbolverde3;8860753 said:
elarbolverde3;8860753 said:

I subscribed to the SEOlutions network 1 month ago.
Here are my rankings so far:

KW1: #13 > # 4
KW2: #10 > #2
[/CENTER]
All I can say is that I am liking the good results a lot.
balsagoth007;8851544 said:

Review: I am using this service for more than a year and i can say easily that it's one of the best in BHW.

Last month i subscribed for a new package and used their links on a fresh new website, the niche is hard and gets around 300k searches/month. My website jumped from page 4 to the top of page 2 and i have just received my report. I am sure the rankings will get better by next week.
Signal512;8845078 said:

Hey folks,

I wanted to take a moment to provide some feedback and post results that I have had using this service. I have been a subscriber for a while now, perhaps as far back as November and have had some really good results from one campaign.

I subscribed for 150 mixed High PR links and applied them to a total of 5 urls on one website with a mix of keywords with a range of difficulty from low to high.

The vast majority of KWs are now on page one of Google and the couple that have been lagging behind are moving up. I've purchased a round of Simple Solutions for better diversity on these with a 90 day drip. I am sure that once these have the proper anchor text ratios they will move up in the ranks.

The attached screenshot shows the overall progress made. What's not captured here is the increase in traffic. I was at 10k or less visitors per month and am now averaging over 60k. As a results, this website has seen a significant increase in revenue and produces mid-four figures each month (thanks guys - I appreciate it!)

After realizing these results, I am increasing my subscription to allow more urls. I hope to grow this site even more over the coming months.
Overall, this service has been the best return of any I have used. I hope you experience the same with your campaigns.
nlk88;8839018 said:

I believe they are one of the best seo service providers in bhw. I have subscribed for their service for more than a year for now and I am extremely satisfied with their service. The backlinks they build are of high quality and have withstood all the google updates from the past one year. I would rate 10/10 for their communication and service. Its extremely easy to switch the URL/Keywords distribution through their online submission form and their reports are always on time.
Thanks roman375 for such an awesome service.
linker;8829638 said:

My site move from page 2 to page 1. Excellent service!
mazada;8818628 said:

Excellent service!
I just took a new subscription few days ago and the ranking is already improving !
Thank you !!!
highlandpharms;8794491 said:

Amazing results. They also communicate well with you if you have any questions or need guidance. Highly Recommend!
nlk88;8742514 said:

I have used n number of services on BHW all of which promised to deliver great results but at the end the results were not satisfactory. I had come across this service 11 months ago and signed up for a Fixed PR package.

This investment I have made is one of the best I have made in BHW and the only service which has withstood all the updates, with my keyword witnessing a consistent increase in SERPS month after month.

The guys over there delivered what they promised and their service is unmatched. They also suggested with On page changes to be implemented to my website and content ideas for my blog.roman375 is always quick in responding to my queries and always helpful in giving suggestions for my website.

Here is the current status of my keywords (medium competitive) as of now. Along with this my all 20 long tail keywords are in first page.

KW1 Last Month: 10; Current: 8

KW2 Last Month: 8; Current: 10

KW3 Last Month: 3; Current: 3

KW4 Last Month: 5; Current: 4

KW5 Last Month: 2; Current: 2

KW6 Last Month: 7; After: 6

In conclusion, SEOlutions delivers excellent service that consistently ranks me in the top 10 positions for my main keywords. I wouldn't hesitate to recommend them. Looking forward to working with them for many months to come.
lifeguy2;8715980 said:

Ordered High PR solutions package on Feb 17th. Three KW's now in SERP 21 after not ranking at all. Fourth Kw of moderate difficulty ranking 32 from position 102. The service works as promised. Would like bonus links if possible. Order number O2016-0000560 - thanks
highlandpharms;8704394 said:

The second week of using the Mixed PR Package, we ranked 29 for a keyword that we had not ranked at all for. And, its still moving up! Thanks
highlandpharms;8704386 said:

We are on our second month of using the Mixed PR package and the results are beginning to show!
hiredguns;8667203 said:

I have been using their service for years and have always been happy with the results and the customer service. Thanks.
akatfa;8664218 said:

i renewed high pr links and happy with the results , i hope it will go further just like last time , thanks roman and janis for this amazing service.

regards
nlk88;8662328 said:

Hi y'all!!!

Guess what? It works!!!

This is my 10th month with them i'm using this service, results are still going strong!.I was a bit apprehensive before ordering from them because of the obvious and the guidelines in place and wanted a sustainable solution for my clients website. I have used lots of services in BHW, but was not impressed at all by the results.After going through all the reviews in this thread I ordered Fixed PR packages to give it a try.

Inspite of all google updates and my competitive real estate niche website,this service is giving me top rankings. They moved my keywords from nowhere to 2nd page in just 1 month of ordering. .Currently all my keywords are in first page.

I would suggest to use web 2.0s as buffer to be on safer side for new websites.Here's the before and after keyword rankings for my keywords(medium competitive) since I ordered...

KW1 Before: nowhere; After: 10

KW2 Before: 58; After: 8

KW3 Before: 32; After: 3

KW4 Before: 28; After: 5

KW5 Before: 17; After: 2

KW6 Before: nowhere; After: 7

Their customer care is quick and professional..I dont remember waiting for more than 4 hours to get a reply back from them. SEOlutions provides an amazing service and I would recommend them to all.

Looking forward to working with them for many months to come.
veco888;8658019 said:

Order Number: O2016-0000692

3rd month i'm using this service, very satisfied. Please add me 10% extra links!
JungleJane;8642473 said:

I've been using Seolutions for a few years now and could not be more impressed with their level of customer service as well as the results I have had. At one point one of my websites was bringing in sales of between £6000 to £13,000 a month so the small investment in their service is a no-brainer.

I can recommend their high pr buffered links for anyone wanting long term high rankings.
Robertas;8636689 said:

REVIEW.

Using this service for ~5 months now. Been using them with buffer sites, but switched to direct backlinks. Main keyword on competitive niche ranks #15 now. Switching to new keywords now, will update you after sometime to see how well it goes for the new ones. Overall I'm happy with this.
tommy33uk;8616679 said:

very impressed with this service, used buffer sites for around 300x PR links - my money sites jumped within a few weeks and have been stable ever since
tommy33uk;8615990 said:

I have been using the mixed 344 PR links, via buffer pages for around 6 months now.

I can safely say this is the most stable of rankings I have ever had for this site - SERP ranking jumped within a few weeks, and they have been rock solid now for many months....

I am now planning on making some more orders
Lauriat;8560508 said:

Unlike most, this is professionally served service.

You can rank high competition keywords safely if you know how to use this service properly, i think it's described on their website. good luck.
wizzie24;8550549 said:

I am back again on this seo service for 50 PR 3 home page links. My rankings have gone up a lot. Especially bing and yahoo. It took about 2 to 3 weeks to see the first results. If y ou get links, think long term and what you get fast is bonus. Links increase in value after 3 months even more. I can recommend this service.
maxvnn;8493043 said:

2 weeks after his job done, here's my review
-----------------
I am happy with result so far. My site is going up slowly. I hope it will continue going up.
Looking forward to working with you in future to keep my site position stable.
aznxfrost;8470547 said:

I have been using High PR links on various sites for over a year now and haven't had a chance to post a review.

I have to say SEOlutions High PR Links are amazing if you already have a diversified link profile. The ranking boost provided by these High PR links are extremely strong and results comes in extremely fast(usually within one month). The only downside is relying solely on contextual links without buffer sites are quite dangerous, my recommendation is always use buffer sites unless your website already has a strong and diversified backlink profile.
Thesiege84;8468302 said:

I just wanted to write you guys @Seolutions a quick review to show how happy i am with your services. It is SUCH a delight to work with you and to discuss my projects in great detail with you. I have been a regular customer of your High PR solutions and also your brilliant simple solutions packages on your website. These links have helped my network grow from strength to strength after some trial and error as to how to structure them!

So thanks again and its a pleasure to do business with you and i will continue to order from you throughout the whole of 2016!

Happy ranking!
69thelememt;8461930 said:

great guys!! Super helpful

These links are great, best service on here by a long way
nlk88;8430600 said:

Hi,

The service which they provide is excellent.ranked many of my medium competitive keywords in first page.Response is quick for any issues i face.reports are detailed and on time.
Signal512;8391820 said:

I wanted to take a moment to mention a few great things about this service.

1. The communication is superb. I often have issues with other providers where they just don't answer the questions I have. Janist and team take their time to respond with useful and helpful information.

2. The ease of doing business with this service is second to none. Transactions are smooth, clear, and easy to make.

3. I am only 10 full days into my subscription and I already have a few keywords that have moved from page 2 to page 1. I have 3 money keywords that are all now in the top 3. Without getting int details, but traffic and revenue are up for me. I am seeing some bouncing around of the remaining keywords, but I am confident these will rise as well since there was no movement before. I will now couple this is a paintitwhite subscription to seal-the-deal.

4. I have used multiple resources here, some good, some not good at all, but this one is simply great.
Today27;8383476 said:

Great work you guys! I went up to page 2 from on page 5 just 1 or 2 days after receiving my report.
Was floored to say the least!! Thanks again.
Robertas;8382818 said:

review time!

Ordered 150 mixed package with 5 buffer sites. Buffer sites looks good, nicely done with nice written content. 2 Keywords, one with 350k searches and another with 80k searches moved from nowhere to TOP 20, still bouncing a little. Overall happy with this service!
powersquad;8365221 said:

The SEOlutions team provides excellent customer service and is a great asset for any SEO team looking to build up their sites quickly.

I just confirmed another high PR links order with them combined with a Paint it White subscription. Pumped for the results!

Order: O2015-0000065
MaximumAchievement;8343443 said:

Review:


Very professional service. Quick respond, quick delivery, strong results, thanks!
Martin1971;8333771 said:

Hi Roman / Janist,

Thanks for the eccelent service, ranking are going up already after 7 days.
balsagoth007;8286698 said:

Wow! Thank you Roman and the team for the great prize, your service is one of the best i have ever used, and most importantly: it's Penalty free, i never got one since 2014. You guys rock!
Thanks again, i have been contacted by email concerning my won and the way to receive the prize. Will reply now.
vitaliysem;8238564 said:

These guys are amazing at communication with you, I have 2 packages with them and one of them is getting AMAZING results for an extremely competitive term.
kalelreturns;8234612 said:

just another update on this service, out of 18 keywords, 7 are top 30, 3 are top 20, and 1 top 10. Hasn't even been a month yet. great service.
akatfa;8232124 said:

i don't know what to tell about this guy (Roman)

he knows exactly what to do, and has a great discipline in his work. i found his thread at jun 13 , and as i said earlier, i saw great improvements in the first two week. i renewed my account till now and this guy right here Changed Our Lives . i was so depressed about why can't i find something Good for my business , and finally he came up.

my packages : 344 Mixed High Pr Links & 63 Homepages Pr 3 Links

2 targeted keywords

first keyword serp : #2
second keyword serp : #9

Thank you Roman, Also i am going to Order for my 6 new websites for the next 2 month with Roman.

Sorry For my bad english.

King Regards !
xenmaster76;8225324 said:

REVIEW: I've got so many monthly orders with these guys I can't keep track, hundreds of dollars a month, but they are worth it. Great service!
kalelreturns;8208024 said:

ordered 2 weeks ago. 5 keywords went from nothing to 30 and holding steady. very pleased with service.
jonesnab;8201638 said:

receive the first report, link is very nice with good metric on them. serp start moving up.
phaze84;8201204 said:

Been using this service for a few months and it has worked out great for me. We're a local business and a local kw shot up to page 1, second spot within few weeks. Will continue to use.
MrDrewMartin1;8185039 said:

Saw a nice move on a tough keyword. Placed a second order. Thanks!
xenmaster76;8184981 said:

I like these guys, good service so far. Will be adding more links soon.
mystblze;8178916 said:

On my 4th month now and results are still going strong!

Sorting out a few things then ordering another package!

Thanks guys!
karasu1995;8134178 said:

Very good service. They moved my keywords from nowhere to 30-35+ in just 2 weeks after i ordered on a New domain (less than 1 month old when i ordered for this service) and not even half backlinks indexed in google yet. Give it a try if you are serious about your business, 1 month is not enough to see results by the way. Also great support, very helpful with questions and kind help.

Will order again when i'l be able to. So far great experience, thank you Seosolutions!
likesmonster;8125930 said:

Just wanted to give you another glowing update- another month of service, sales continue to grow. Up 10% over last month. Great job guys!
serpmover2014;8115453 said:

Main keyword now #17 from top 100. Added more content, fixed on page seo, now looking forward to some #1 rankings from the extra links! Lets take these easy keywords to the top once and for all. Thanks for the hard work guys.
CoryW;8100123 said:

Rankings holding steady even after 8 months! Very impressed with this service and how safe the links are! Highly recommended as it is my go-to now. I will say that if you are not seeing the results you desire, take a VERY close look at how competitive your keywords are and if you have the proper links package.
dmxsta;8094165 said:

Before I used this service my keywords was sitting on page two, it wasn't long before I noticed movement and now all keywords are on the first page.
Would recommend.
akatfa;8091255 said:

i don't know what to tell you guys about this service. its just amazing. +76 and +51 increase in position and hit the first page and second.

looking forward to be on first page with other countries like usa.

google.de google.it

and etc.

Thanks Roman for this Amazing Service.

we're going to resubscribe for the next month.
Aussawinning;8089101 said:

I was paid for High PR Solutions $145/month and saparated for 2 high competition keyword(Search 550000 & 90000 /month). 4 month ago my site ranked to first page in gg serp (I was use this services togather other method such as social signal, gsa, banner ads & etc.)

This service works .
Thanks guys.
wizzie24;8076186 said:

I j ust ordered an upgrade of one of my current packages. I have been using this seo service for some time now and it show pretty good and solid ranks for great keywords. I use this service for my main keywords and other services for other keywords to make it more natural in the eyes of google. I am glad to use this service. I can recommend it for sure.
akatfa;8074559 said:

Thanks again To Roman , Great Support and Super Powerful mixed high pr and home page links.

i had 2 medium competive keywords and one of them hit the 1st page , and the other hit the 2nd page.

we're going to work with his service for the other websites of ours.

anyone who has doubt to subscribe for roman service , here is the thing i must say : You Don't need a Sample , Just give it a try and See The Results Fast.!

Keep At it SeoLutions.

Best Regards.
Pepsi33;8030097 said:

Great service ! I truly recommend this SEO service.

Thanks again mate

Here is a screenshot of my top keywords positions (and it's been only 2 weeks since my links started dripping, can't wait to see the results in another 2 weeks):

I have a question: some of the links seems hidden (for example having a height of 1px); maybe I'm saying something wrong, but isn't it against Google rules regarding SEO?
donenvy;7969388 said:

Have used bought these packages several times and have seen good impact from them
mystblze;7932769 said:

I've been subscribed for 2 months now and the results are great!
mystblze;7932769 said:

My main keyword ranks at #2 now and the money keeps coming in!

Thinking about ordering another package soon!

Thanks guys!!
bmbrahma37;7919748 said:

Superb!!! All my keywords are on first page of google. What a service. Hats off!!!!!
elchocador;7910064 said:

High PR solutions provides their service as stated. The links are good and of high quality. I saw a nice jump in the SERPS in a high comp niche. I will get ordering more soon.
Cewgg;7909964 said:

Great service, brought new website from N/A to #22. 12,000 MS. Still dancing though.
sagarpatil;7895689 said:

I've been a customer for more than a month, let the picture do the talking

Keyword moved from #9 to #4
jjohnson;7884376 said:

Great Service, Really boosted our position from page 6 to 1st page
donalbebek;7876909 said:

i dont know how many times i ordering this service for clients .i always happy with seolutions service.Maybe one of the best on BHW seo provider so far from my experience .
Keep all the best ,always .
likesmonster;7865049 said:

Kudos guys on another successful month! My sales are growing month over month and I have no doubt it is due to your awesome ranking work. Thanks a million!
luc1fer;7829921 said:

this is one of the best services on bhw very happy with quality of links
wizzie24;7816529 said:

These backlinks really work. Some results you will see pretty fast within a month and will gain even better. I have good experiences and several website rank already almost top 10 on medium keywords. I can recommend people to have these links to create more authority to your website.
darcyb;7801222 said:

Roman and Janist are infinitely patient and professional. I am up to my 5th month with various packages and many of my keywords have gone to no. 1. I am slowly adding packages to get my other keywords up there as well. If your site is expensive don't risk a Google penalty....Use the buffers! Not as powerful, but you WILL get there and, you will sleep at night!
elchocador;7747691 said:

Been using this service for 6 months and still see some gains on high comp keywords. Reports are always on time and with quality work.
CoryW;7552779 said:

I am now on month 3 of 100 PR 4 links Links and this is much more effective than I anticipated. It is definitely worth the extra investment to go up a notch from the entry level packages. Made my investment back and then some. Again, these links are incredibly effective and powerful. Easily my favorite service on BHW and that is not an exaggeration.
CoryW;7552764 said:

On month 4 of 150 Mixed High PR Links and I am completely amazed at the power of these links. SERPS keep increasing and maintaining very well! This is now my #1 tool for rankings sites along with all other necessary required link/anchor diversity and social signals.
RudeDog;7529709 said:

I've ordered the 100 mix package with the Christmas Bonus. Before ordering I asked a couple of questions in an email and got a fast en good reply that convinced me to order the package.
RudeDog;7529709 said:

The time between ordering and getting the report is also very short. Love the quick respond and action.

Regarding rankings: I saw some great serp rise in a couple of days. Really looking forward to developments in ranking after all links have been indexed and given their full link power. Really happy with the service and first results.
okegs4ever;7529411 said:

Made order on the 16th, some of my keywords are quite difficult to rank but they have proven themselves as before and they are steady climbing up the serps inless than a month. I spread my links across about 100 keywords with the 200 mixed pkg. I will probably upgrade to a higher pkg for better, quicker results. But even with the 200, keywords keep climbing up the serp, i dont know how to post my accuranker snapshot but will do once i figure it out...best bang for your buck...i have used a lot of SEO services on bhw and off bhw and none of them compares to this, especially post-google updates...thanks again guys and looking forward to more business with you
phaze84;7525920 said:

I have been using SEOlutions for 3, going on 4 months now, and all 3 KW have hit first page.

Really happy with the service and how consistent the results have been. I am hoping the current customers can get some of these good promo deals
junkSEO;7503066 said:

REVIEW: 8-9 days in from ordering the homepage PR & 1 day from receiving the report -

one of my main keywords has moved up 5 position on page 2.

Def a good sign
NoHeadBoyz;7499310 said:

Best service I ever tried! It ranks fast, and they help you really good!

Thanks SEOlutions.
droona;7734527 said:

I have 2 - 300 high PR (mixed) links campaigns with these guys. Extremely competitive keywords (3 kwds / 1 URL per campaign).

We are slowly moving towards page 1 on both campaigns.

Very happy so far. Highly recommended.
elarbolverde;7485681 said:

I want to leave a good short review about this service: I ordered the Mixed High PR package around 5 weeks ago for a new site of mine.
elarbolverde;7485681 said:

I use it on 7 keywords for local terms, and from being all not in the top 300 before I ordered the package, now 4 of my keywords are in the top 20 and 3 keywords are in the top 10 of the big G. So I feel confident to say that this service is solid.
bbclaudiu;7479994 said:
bbclaudiu;7479994 said:

[/URL]

High improvement from month 1. Started to work 3 months ago.

Is not a cheap service but ...it worth
Aussawinning;7479384 said:

I bought this service for my Thai website now it stay #3 and seem to be static on google high competition keyword. Links are good quality and less expensive than other baklink services i bougth before.
Aussawinning;7479384 said:

Also good and very flexible support
I recommend this service. Thanks.
balsagoth007;7453638 said:

This service is penalty free if used correctly. Have been using them for more then 6 months with great results. Recommended
ActorMike;7447791 said:

I wanted to follow up since
ActorMike;7447791 said:

I use this service to promote several sites and have been using it Since February 2014. First, the service is great. I ask a lot of questions, and they are always quick to respond and patient.

One thing I noticed during the process, it is important to read their tips of optimizing the page. In some cases, it was not even necessary, but it's a good idea to use the tools they suggest. Next, some of the sites we've promoted literally jumped in ranking after 2 weeks to the top 10! I got a really competitive automotive related keywork in the top 10 too! In other cases, it has been a slow and steady process so patience is necessary. We had one site that was ranking well that went from top 10 to 50-60 and after we researched we found out the mobile plugin for the site had broken. We fixed that and also tweaked the caching of the pages on the site, and we are almost back in the top 10 again.

Make sure your site is mobile friendly, and make sure your server response times are acceptable. They both are important for SEO.

So in short, I highly recommend. You will likely get quick results, if you don't make sure your site/server is optimized and then be patient!
UNKUT;7446912 said:

Thanks to janist & roman,
UNKUT;7446912 said:

Working with them for a few month now,
Excellent results in SERPs, And the support is awesome, always here when i need it !
Will order a new subscription soon !

Thanks !
donalbebek;7446550 said:

have my report today ..When checking my rangking ,its almost shock me ..3 of my site kw was on top 3..amazing service ..

Thanks very much .happy bout this .
Lauriat;7441898 said:

So far i have tried this service for 2 website and i got both of them ranking in less than a month for medium competition keywords 17 - 30k exact match searches.

I am also subscriber of speed rank most expensive package and i see no results what-so-ever.

However with this service you get what you pay for, i am ranking for my keywords and banking hard

)
WhiteApple;7436412 said:

After a month, I now have 4 of my main keywords in the top 10 of Google. I will be recommending this service to others i know
tourtt;7429647 said:

Just got my SERP tracker and fisrt report of top links for my package !
tourtt;7429647 said:

Very professional one and noticed huge movements for my KWS
hieudaigia;7426925 said:

One more month with solid ranking increase,

not very fast because of buffer sites, but I prefer the safety. 2 kws are bouncing. Hope they come back soon
marketinguk;7424014 said:

Solid rankings again for a client with a number of websites.
Keep up the great work!
sparko1;7423284 said:

I have used a number of services on BHW all of which promised to deliver great results but in the end the results never came.
sparko1;7423284 said:

I stumbled across this service, read the great reviews and signed up for a package. One of the best investments i have made and the only service which has deliver great results, which are sticking and getting better each month. Not only does this service deliver good results the guys who run this service offer a very professional and friendly service. Now into my third month which these guys and very happy with the service and results so far. Looking forward to working with them for many months to come.
badboysalsa;7266619 said:

I am a long-term user of SEOlutions and I can confirm that these links are all that you'll need to rank number one for medium to high comp terms. They have never failed for me and if you use their web2.0 buffers, are perfectly safe even for client sites. Highly recommended.
badboysalsa;7266631 said:

Another thing about SEOlutions is their level of customer care. It is fast and professional. They can change where your links point within a very short period of time which adds flexibility to the services I can offer clients.
oscilay;7248442 said:

Ordered the 100 mixed high PR links package and so far I`m more than happy with the results.
oscilay;7248442 said:

One of the keywords jumped on the front page and not all the links have been indexed yet. Also gotta love the 50% extra links. Will surely purchase another package soon.
Support 10/10!
ActorMike;7246704 said:

Just wanted to check back in.
ActorMike;7246704 said:

We've been using these guys to promote all different types of web sites since March 2014 and they have all done really well! I even got one of my older personal sites in the top 10 for an extremely competitive automotive industry keyword for a car that has 30,000 searches per month! It took the biggest package, but it worked! HIGHLY recommend. They also respond to all my emails quickly.
tigbiz;7243889 said:

I've tried several link building services and none have delivered close to what SEOlutions has. Support is excellent and prices are very reasonable for the results we've gotten. Great job guys!
Xpand;7225595 said:

Pic says all

Also gotta give a 10/10 for support, is freakin amazing
GetSomeDollar;7164837 said:

Have one big keyword that has been #1-3 steady for the last few months. Solid service overall, have a few campaigns running.
Last edited by a moderator: