Joined

Sep 6, 2011
Messages

2,231
Reaction score

1,219
Website
The aim of this journey is to keep me accountable.
Whats the goal?
The goal is to build an authority niche site, monetize it and ultimately flip it for 6 figures.
Is it possible to rank a site and get traffic without backlinks?
I don't know but I have seen some very topically relevant sites with not too many links (RD<100-200) killing it in SERPs. Yes they can be fooling me with hidden PBNs who knows.
I wont know till I try.
But thats not the main reason. The main reason is I don't want to get distracted by link building for the initial 6-8 months.
I have built more than a dozen sites in my IM career and I have always taken a link building centric approach (No shit, its still BY FAR the most important factor)
But lately I have been noticing things like content and user experience/dwell time are becoming increasingly important.
This is a long term project so link building can wait for now.
Do I never intend to build any backlinks?
I intend to but only once i hit 300-400k words of content. That would be like 150-200 articles on the site. All content will be outsourced.
I plan to monetize the site once it starts getting 50-100 visits a day using Amazon affiliate.
Anyways, lets get to business
Step 1: Niche Research
This took me around 2-3 days to decide. Here is the criteria I followed:
1. The average ticket size of the product must be atleast $50-75
2. It should be in a niche even if I am not passionate about but should have sufficient interest in so I dont lose interest.
I am managing around half a dozen sites along with SEO clients which take up a fair amount of time so this is highly important.
How did I finalize the niche?
As mentioned, the primary mode of monetization will be same old Amazon Associates. I will think about other affiliate networks later once I start to get some decent traffic.
Here is the process i followed.
1. Go to Ahrefs Site Explorer and enter amzn.to
2. Choose following filters. Using guitar for example sake. Its not my niche. You will see something like this:
But am I doing this?
The goal is to find weak sites ranking in the niche. By weak sites I mean DR<30 sites and steal their keywords.
The theory is if they can rank their site, we can too by outdoing and outworking them.
3. Export the results and only choose URLs with DR<30. I have around 580 results
4. Trim the URLs to root. You can either use scrapebox or
use this tool by ClickMinded
5. Now just enter these URLs in Ahrefs Batch Analysis and sort by traffic.
Immediately, I can see a bunch of weak sites with decent traffic.
I bulk open all the sites having traffic > 2000
The goal is here to find around 5-10 such weak sites in list primarily monetized using Amazon affiliate which gives me a good starting point for our next step i.e. compiling a Keyword List.
Note:
If you cant find enough weak sites, find 1-2 weak sites and then you can use Competing Domains in Ahrefs to find more DR<20-30 sites.
Step 2: Compiling Masterlist of Keywords
This is a highly time consuming step and took me over a week to finalize around 150-200 keywords but the good thing is I dont need to research keywords for next 6 months or so.
Strategy 1
The process i followed is I would plug the domain in Ahrefs > Go to Top Pages, filter position 1-10 and use the following words in Include:
best, review, top, vs, cheap, budget
This will give you list of keywords the weak site ranks for in top 10. So I feel I can go after these keywords.
​
Another thing I did was go to sitemap of each weak site (Go to sitename.com/sitemap.xml) and gather all the URLs/content they have covered.
Again I did Ctrl+f for these words:
best, review, top, vs, cheap, budget
This will give you all the commercial intent URLs that particular weak site has written articles for.
Then its fairly easy to find the keyword by looking at the URL. Example shown below:
I did this for 5-10 sites and got a list of 150-200 keywords in my masterlist.
Strategy 2
The above strategy gave me a list of all possible keywords my competitors had attempted but I wanted to find keywords which my competitors had missed.
This process is pretty basic. All I do is enter your main keyword in Ahrefs KW explorer and use the following filters.
I know KD can be unreliable but I chose KD<10 just as a filter because the list was pretty massive otherwise. You can go with higher KD if you wish to.
​
This process fetched me around 50 new keywords.
I could have found more keywords by increasing KD filter or using Keyword Shitter but I felt I had more than enough keywords for now.
In my next post, I will post about how I am doing Keyword Difficulty analysis.
This was pretty stressful to write. Not really fond of writing
I plan to update this thread weekly.
Lets go!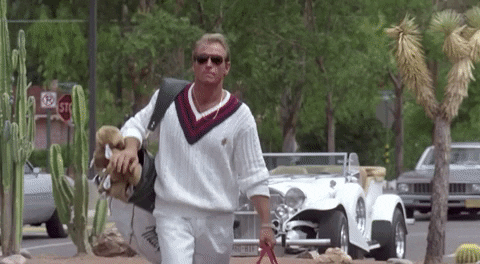 Last edited: