Joined

Feb 22, 2017
Messages

4,933
Reaction score

4,578
Few words
Hey. I got a few questions on my BST and I wanted to solve the concerns of some people having regarding the Dropship biz on eBay. Before you put your foot in the water, there is some information that you better know. Also keep in mind, that you can get your eBay account back even if you got suspended. It's preferred to avoid such a scenario from first place and this is why I decided to create this piece of content.
Being a dropshipper is considered as a High-risk business model in the eyes of eBay. In the eyes of the Seller is considered a low-risk business. However, Sellers are still able to operate profitable dropshipping stores using the same model that may be in 2022 will not be available anymore when AI will be in place. Squeeze the lemon as long is it alive.
Remember how easy it was to grow Instagram Accounts in 2017/8 to 10k followers?
Fresh Account & Over Motivation
Motivation is a good thing. But keep yourself at the right balance is more important. Many members contact me, telling me that they want to blast their store with
products and make 20K In their first month. But the reality is different. First of all, you want to grow SLOW. When you are growing too fast without a stable solid
history of selling activity you will get shutdown fastest as you got to the top.
Bottom line:
Build a Healthy relationship with eBay to keep your account steady. There is no such thing 500 / 1000$ Profit in your first month as a seller.
Fresh eBay Account? Don't rush.
eBay has a sophisticated security system for brand new accs - This system has been put in place to secure their buyers from Bad experience or dirty sellers that came with negative malicious plans. So they pay extra attention to sellers without selling history.
Just like
@BassTrackerBoats
&
@MisterF
who Keeping BHW Secure to prevent long live for scammers and put in a premium effort to keep BHW buying experience & https://www.blackhatworld.com/forums/dispute-resolution.31/ secure.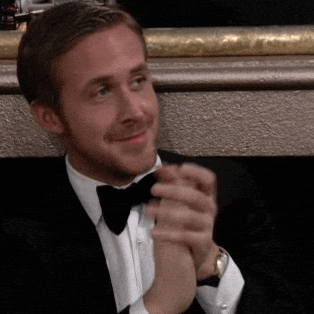 Think:
You have a platform for selling, usually, sellers is making 1k-2k a month and suddenly, someone comes from nowhere generate
40K a Months as a brand new seller, Don't you think that you will pay closer attention to this seller?
Start slow, grow STEADY. this is the key.
Your First 2 Weeks is Highly Important
Your first two weeks are critical. eBay does not like drop shippers , asking why?
because usually, these are people without any experience selling online.
And suddenly they make 15,20k Revenue. It's like giving a child to save a bag with 200K cash.
They will say ''hey hey... Check this account before he fucks up with our platform'' . They know exactly the risks involved with dropshipping. So they consider Dropshipping as an High-risk business model.
I have nothing against newcomers for dropshipping because I was a beginner too. And I fucked up one of my eBay accounts my self back then. At that day I understood that if I want to succeed, I need to manage multiple eBay dropshipping accounts.
So you better understand that eBay is ''your new boss'' and if you want to sell on their platform you must play by their rules OR you will be wiped out from the business.
Bottom line
: START SLOW. In simple words, Don't grow over 900% in 1 Month even when you are being tempted to do it seeing how easy it is with dropshipping. You better create another store and generate this 900% there. So less attention to your store and at any case that you got suspended you have another Store to work with. A solid backup help is always good.
List 3 Real items from your Office/Home
Do not sell any Product from known dropship suppliers at your first 1/2 Weeks.
Do not list Electronics: in your first weeks. your first products should be very generic. EG: Tshirt, books or Socks.
List Items SLOWLY: On your first-week list 3 Items, on the second-week list 12, 3-week list 20. 4-week list 40. Get your first limit increase and then List 100 On the first week, 250 Second and so On.. Double it.
I usually, when creating new account list 2-3 items (1 a day) and after 3 days
start to list products From Ali/Walmart, In case that you have a Fresh new account (Zero day old), it's highly recommended to age him for at least 2-3 weeks and build some activity on it before you even list anything.
I hope it helps
~Cheers