Joined

Oct 1, 2017
Messages

71
Reaction score

45
So today I just want to share my thoughts on passive income and how powerful it is. And also I am not going to tell you methods to earn passive income since there are many on this forum, all I want to tell is how passive income can change your life.
Before we proceed, I want to clarify that passive income is hard, I mean really really hard but it gets easier with time. And comes to a point where you have to do little to no work.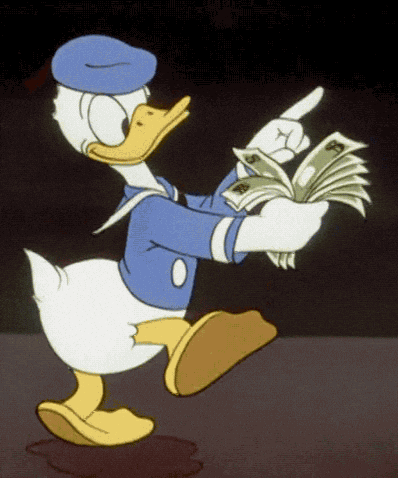 Let's Start!
​
As most (not all
) of you know, passive income is generating revenue while doing little to no work. I think everybody wants money to flow into their bank accounts without doing any work; they want to enjoy the four hour work week or no work week. I know this sounds too good to be true and yes I agree that most people want to leave their 9-5 job. They want the freedom to enjoy life while not being a beggar. Passive income can possibly help you in this case. You choose something which you love and set up your niche.
Then it takes a lot of work, learning how to do it, how to make more clients and lots more. Now you probably are thinking that this is harder than the 9-5 job and yes it is (who said it was easier?).
Passive income is no a rich quick scheme!
It takes investment of time, money and of course brain
Making Passive Income Online is about using systems, strategies, and tactics that established businesses have used for years. Passive Income is something real businesses use today.
Now I don't want to say more about it since I know without those jokes, you will be bored. So just as a child listens to a story, I am going to tell you a story.
Let's say there are two persons: Panda and Super Panda, okay no animals
, let them be Pill and Bill (I know how good I am at naming).
Both of them are good video editors and have a keen interest in video editing.
They learned video editing together and were good friends.
Now Pill decides to work for a Company and Bill refuses to work for a Company.
Bill thinks he will work alone (lone wolf
) and try to earn online.
Now it is the first day of work for both of them.
Pill gets paid $100 for every video he edits, on the other hand, Bill just uploaded his animated video.
The video earns $1 on the first day (with ads). Now it is the second day, Pill makes another video and gets paid $100 while Bill uploads another video and gets paid 2$. Why 2$? The first-day video still gets advertisement so 1$ for each video.
This pattern continues for a year.
So Pill's annual earning = 365 * 100 = $36,500
And Bill's annual earning = 1 video earns $365 yearly and published 365 videos in a year so let's do some math
1st day = $1
2nd day = $2
3rd day = $3
… and so one, then one 365th day you would have $ 66795 (check arithmetic sequence calculator)
Now, of course, $ 66795 is greater than $36,500
So what made the difference? Well, Pill traded his time for money and sold his work to someone else while Bill invested his time and was the owner of his videos. Another great thing about passive income is that if Pill gets sick someday, he will not get $100 but Bill can stop working at any time and keep earning from the videos.
Also, he can improve his video editing skills in the meantime to earn more or simply do whatever his likes to do.
I wrote this just to emphasize the fact that Passive Income can really stop that 9-5 job and make a good living. However, it takes a lot of hard work at the initial stage.
Tell me how this post was, (Credit – Youtube videos)
Kind Regards,
Super Panda
P.S. The money Bill made can be used to hire people like Pill and soon he would be able to set up his own business.