After many years if I had to say which one topic has been, by far, the most frequent in this forum is this: "when shall I start doing link building on my brand-new site?"
Here I'm going to put all my thoughts and experience around the topic to give some insight to put everyone with this question, in the future, on the same page.
Foremost, I seriously doubt that there is one single strategy and one perfect way of linkbuilding from the beginning.
When I linkbuiild I always try to think this way: "If a had a great product, worth spreading the word and worth being linked from outside sources, which would be an average natural pace?"
Let's say I had invented a new gadget to help in cooking procedures called
CookingMaster2000
and with the site
cookingmaster2000.example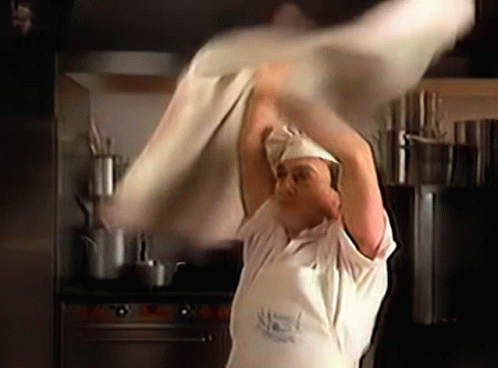 First linkbuilding process:

​

First of all, generally as a new startup trying to move my product, I would start by setting up my social media, maybe Twitter, Instagram and Facebook, and then start posting my site on those Social Media for free and without issues

After that, I may ping some famous cooking pages both on TW or FB to show off my product and see if I may draw their attention. In case it works, the most logical result will be some TW retweets/FB shares being taken in place.

So, here we see a first linkbuilding opportunity

that we can start faking for the first week: go to a SM panel and start faking some retweets and shares from a post in both your facebook and twitter pages with the straight link to your site. The amount is irrelevant. Give a good shot with 100-200 per social media maybe dripfeeded for one week (around 20-50 signals per day per SM account)
Second linkbuilding process:

​

At present, it's time to reach the early adopters! All the acolytes of cooking shall be using our CookingMaster2000 and the only way to reach them is to go to the "think tanks" they popularly use to discuss their information. Where are this? Generally we can find them in any kind of bulletin board, including forums, reddit and similar type of sites. So now it's time to find this and post there our awesome product with a link so they can start commenting and giving their opinion.

Now we have our second linkbuilding opportunity

that can also be faked: time to go for what is commonly called "manual linkbuilding", in forums and reddit and other discussion places we find all over. This can easily take another week and should be dripfeeded at a certain pace per day, maybe 1-10 posts per day depending on how much time we have to do this.
Third linkbuilding process

​

At this point early adopters are talking about this, so it's pretty common that these early adopters after, the second week start thinking on doing a review on their sites or comment on other sites because they have found a better way of doing this. So we will see many sites popping with their own review of CookingMaster2000. Here we include both professional blogs and web 2.0 (individuals that do this just like a hobby and don't have the technical knowledge to have their own site with their own domain, so they keep it low key at mrcookingproexample.wordpress.com

Now we find the third linkbuilding opportunity

to fake: lets start creating some tier 1 web 2.0 and starting outreaching for some guest posts. Simultaneously, we can start thinking on buying 1 to 5 guest posts and/or PBN links. When to start this? Technically this could start after second week, to first month. Some people suggest waiting at least 3 months.

Why some recommend waiting 3 months?

Some people go from the original premise that a site needs a good time to be completely build and ready to be commercialized. But the reality is that with the current test-staging-deploy procedures, many sites go fully featured from day one without MVP, meaning that technically we can start booming from day 1. But it's fine to wait 3 months and start from the 2nd or 3rd linkbuilding process as I've mentioned here, if you feel unconfident about starting fast and furious (check the

Disclaimer

below to understand the importance of your decissions)
Fourth linkbuilding process

​

Now everyone is talking about CookingMaster2000, so the "late adopters" that generally tend to be a little more reluctant to publish anything new without confirming that is adequate are the news pages. But finally, 3 or 4 months (or even 2 months) after this massive spiral of sucess by our super-cooking-revolutionary product, we start receiving many emails from multiple media, willing to interview with us about our massive invention. And suddenly all those wonderful news articles talking about CM2000 start popping out of the blue.

Here we find our fourth linkbuilding opportunity

: time to go to HARO/media guest posts/.... and start building from there some links with the budget you have.

Fifth linkbuilding process

At this point, I'm thinking if I'm forgetting one or many other linkbuilding alternatives, please comment if you think of some that I have forgotten. But now, 6 months inside the market, late adopters users that don't have time to test new products because they are very occupied writing encyclopedia articles find their opportunity to go to BestBuy and buy their own CookingMaster2000 and find it fascinating for a encyclopedia article. Suddenly our brand new Wikipedia article pops or maybe, a link within a Wikipedia article relating to culinary good practices including the good use of our impressive invention

Now we find our fifth linkbuilding opportunity

: creating informational articles in sites, including Wikipedia and all wiki-type related. This can range from the 4th to the 6th month.
Wax on, Wax off: rinse and repeat

​

From this point, don't stay there. Just repeat and perfection all these layers of linkbuilding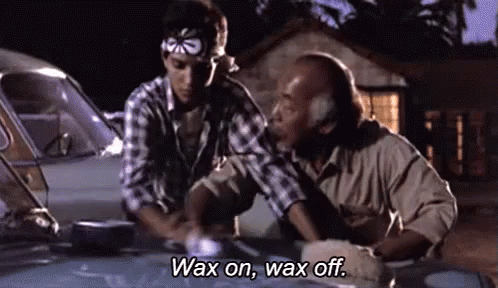 After we have created a massive amount of tier 1 web 2.0, we start thinking on creating a second layer of web 2.0 massively blasted with GSA/RankerX/SEO Autopilot/SENuke or your preferred blaster
We start thinking on creating our own PBN by owning some domains we started researching from day 1 and start using 3-6 months later
We start outreaching for niche-edits (after all, some cooking masters may have forgotten there is a new gangster in the city and they must update their old posts)
Posts start popping up in .GOV and .EDU sites (our good ol' student friend just wrote an article in their shitty university blog)
We start creating sub-blogs to build our micrositing strategy. Yes! our fanbase is growing rapidly! CookingMaster2000fans.example is amazing.
And last but not least, we parasite like mad and blast like mad! Let's change the world with that Change.org proposal to have a CookingMaster2000 in every home.
As I said, maybe I'm forgetting a ton of techniques, comment below
Disclaimer

​All these steps must not be followed at face value

. I'm just explaining a logical way of linkbuilding that makes sense from a logical perspective, therefore will make sense when you justify it from a SEO/Google's perspective. You could make your own justifications on how you are marketing your new amazing product invention if it makes sense in your brain. There is no one single perfect linkbuilding process that will bypass all Google controls for a web starting from scratch. But the most important thing before you start linkbuilding like a monkey is:

BE CONGRUENT

.

Justify from a logical perspective each link you build

. Don't go and build 100 links and index them in a matter of one morning,

just for the sake of it

. Will it be natural at all that suddenly 100 sites link? If we are talking about a tier 2 2.0 or a parasite, it could be somewhat fine. But for your Money Site or even Tier 1, BE CONGRUENT.

And don't be afraid to test and find your own limits. If you ruin a project, rethink your justification and congruency. If you get to a manual action, you will have plenty of arguments. But if you have to agree with the action, it will mean that you did an awful monkey job.

This is more about strategy than volume.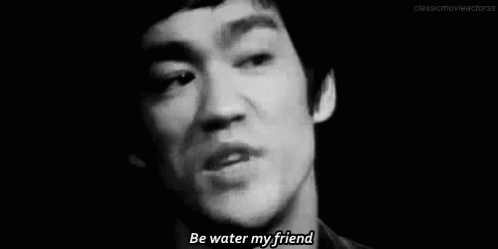 Extra: Local sites
For local sites, let's say we have a brand-new restaurant with premium food coming from Lesotho and our brand-new site LesothoCulinaire.example. Same process may happen in the same order, but everything obviously kept more local to the area of influence of our restaurant (but considering that many celebrities from all over the country will be willing to come to our LesothoCulinaire Restaurant to take their amazing selfie!!)
In this process, don't forget to
include in the first linkbuilding process all the linkbuilding in all the citation pages in the country + your GMB + schema in your site that exactly matches all 3 in terms of exact address, telephone, name of the place and contact email address.
Last edited: