Jr. VIP
Jr. VIP
Premium Member
Joined

Feb 19, 2016
Messages

2,954
Reaction score

3,296
So, Nerva's here with another small guide (2300 words).
One of the questions that I get asked a lot (people, please stop abusing my Skype) is how to format one's Amazon buying guide. Well, although I generally follow the client's instructions to suit their site's style, here's the template that I follow when I'm free to write however I may: (this template focuses on SEO, the Reader's Experience, and Conversion)
Title:
​
H1 - 5
Best
"Product Type/Keyword"
for Your "Workplace/Garage/Garden/Kitchen/..." – Some
Creative, Catchy Headline
Examples:
5 Best Headphones for Your Music Arsenal – Enjoy Good Beats Without Blowing a Hole in Your Budget!
5 Best Lawn Aerators for Your Garden – How to Grow that Grass with a Single Pass!
PS
: Those are some examples right off the top of my head. Don't judge the quality, amigos. It's not like I'm sending those titles to my clients)
PPS
: I tried using some heavily saturated products to avoid "exposing" anyone's niche. For the record, I've never written any article about any of the above products for any of my clients.
When writing your SEO title, follow this format, which I found to be the best in terms of CTR:
5
Best
"Product Type/Keyword"
for Your "Workplace/Garage/Garden/Kitchen/..." – Reviewed by
SITE
Introduction:
​
Wordcount
: 100-200 words
Unlike what many people believe, the intro is as essential as the actual reviews and buying guide. This is the first thing your readers will read, and as it reflects what they can expect from your article, it's the section that will encourage them to either keep reading or flee your site. In this section, here's what you can use:
A Short Story
A Shocking Fact
Just a Fact
A Clever-Ass Intro
Right after that, you can introduce the product type while mentioning the main pain point and why one needs one of your recommendation – Remember to do it briefly. Don't bore your readers to death.
In the intro, you can link to authoritative sources in your niche (outbound links in the SEO lingo). I mentioned some of those in my other thread. Although I don't recommend it, you can link to Wikipedia if you're desperate and can't find any other, non-competitor source.
Comparison Table
​
​
You can place your
table of content
right after your comparison table.
Product Reviews:
​
Wordcount: 200-600 words for each product depending on the niche.

This is the most critical part for the reader, so you must make it good. Write your product names as H3, and link them to the products on Amazon.​
H3 - Product One – The Best Overall
H3 - Product Two – The Best for a Certain Feature
H3 - Product Three – The Best for Another Feature
H3 - Product Four – The Best for a Third Feature
H3 - Product Five – The Budget Product
For the headphone example, here's what I'd go with (the products are taken from TechRadar)​
Sony WH-1000XM3 – Best Overall Headphones
Beyerdynamic Amiron Wireless – Best Wireless Headphones
Grado SR60e – Best On-Ear Headphones
Audio-Technica ATH-SR5BT – Best Over-Ear Headphones
RHA S500u – Best Budget In-Ear Headphones
Here's how I format the product reviews:

1.Product Name (H3 Tag)
2.Pic of the Product (From Amazon)
3.Small Intro:

You can't just delve into the specs and features, as you have to get the reader's attention first. Here, you can talk about the brand, the main selling point of the product, the pain point that the product solves, etc.

Example:

Producing sounds is one thing, but making them appealing to the ear is a different ballgame – and one that Sony plays well. Don't believe me? Check Sony's "PRODUCT NAME," the headphone that will change the way you listen to music without blowing a hole in your wallet.

4.Breakdown of the Specs and Features:

When listing the features and specs of the product, follow the same format every time so that the readers can compare the recommendations with ease. For each product, make sure to stress the strongest selling point, be it a specific feature, the price, the quality, the durability, or whatever.

Remember, the reader is here to make a decision and choose what really works for him/her. How the hell is he/she supposed to do that if you're not distinguishing the products and setting them apart?

For each feature, mention the main benefit that the user can get. "Another unique feature that I really dig in the "PRODUCT NAME" is "FEATURE," as it can come in handy in case …"

Avoid making definitive judgements "This is defo the best headphone", but you can express personal preference "I really dig the "PRODUCT NAME" because" or mention in which department the product excels "if you're looking for a full-blown budget device that won't break the bank, this can be the best headphone for you."

5.Small Outro:
This is where you need to show the reader why they ought to get this specific product (budget, aesthetics, performance, particular feature they're looking for, etc.). Also, include a small roundup of the main strengths of the product, and explain why the disadvantages aren't that significant.

Example:

All in all, I would highly recommend the "PRODUCT NAME" to anyone looking to quickly bolster their headphone collection with an affordable device that will last for a lifetime with proper maintenance. Granted, the bass isn't the best out there, but for the price you're paying, you're really getting the bang for your buck.

6.H4 – Pros
Mention the main pros of the product.

7.H4 – Cons
As mentioned above, you need to avoid sounding too salesy, so make sure to specify a con or two of the product. As a general rule of thumb, I try to make the disadvantage look minimal by finding a solution.

Example: This product is a bit expensive, but for the features you're getting, it's well worth the price.

PS: My Pros to Cons ratio is usually 3:1 or 5:2

PPS: You can also add an H2 headline titled "Best "Product Type" - Our Picks" or something like that before delving into the products.

8.CTA
Include a CTA that links to the product page (using your affiliate link, of course). Something in the lines of "Check the Price at Amazon.com" will do. Make sure to follow https://advertising.amazon.com/resources/ad-policy/en/brand-usage.

Extra Tips:​
Don't just list the specs and features and that's it. Try to add some life to your writing. Add stories, jokes, idioms, etc. That's how you can really convert the readers.
Don't sound too salesy, and try to include some cons at the end of each product review.
Choose products that have 4+ stars on Amazon with at least a handful of positive reviews.
Mention the pros and cons that are specific to the product, not to the category. If your keyword is "best CHEAP headphone," don't use "Affordable" as a pro for each product.
Buying Guide:
​
​

H2 – Choosing the Best "Product Type" – Our Buying Guide/The Ultimate Buying Guide/The Only Buying Guide You'll Ever Need (Again, try to use something catchy)

Wordcount: 2000 words (+/- 1000 words depending on the niche)

SEO-wise, the buying guide is far more important than the product reviews, and for a good reason.​
First, it's a great way to use your keyword contextually and therefore increase the keyword density without affecting the user experience
Second, you can make the buying guide your long tail galore.
Third, the buying guide is where you can link to your other articles contextually.
Fourth, this is where you can truly show that you're an authority in your niche and therefore keep your bounce rate at bay.
In the buying guide, try to explain the importance of the different components/features, and pick a winner for each of them. For the headphone example, the features may include: Type of headphones (in-ear, on-ear, over-the-ear), Noise Cancellation, Battery Life, Water resistance, etc.

Extra Tips:​
Use LSI keywords where necessary, no need to stuff the same keyword all over the place (Remember, you need to offer a good reader experience)
Backup any facts or data you mention with links to your sources.
Use long tail keywords contextually. To find long tails, you can use the following tools:

Ahrefs
SEMrush
UberSuggest
Long Tail Pro
keywordtool.io
Search Related Suggestion
Google AdWords Keyword Planner
Keysearch (available in the Marketplace – Not affiliated)
QuestionForge (available in the Marketplace – Not affiliated)

Do your proper research. Don't just write nonsense that no one's going to read. (Check my other thread for some https://www.blackhatworld.com/seo/guide-research-done-write-pun-intended-a-guide-for-aspiring-content-writers.1068396/)
FAQ Section:
​
​

Wordcount: 300-500 words depending on the complexity of the product type/niche.

H2 – The Best "Product Type/keyword" – Frequently Asked Questions

The FAQ Section presents another excellent opportunity to show your expertise and fill your article with long tail keywords. To find good questions related to your niche, you can:​
Turn your long tail keywords into questions.
Type your keyword on Reddit and similar networks.
Type your keyword on Quora and take note of the results.
Use keywordtool.io, as it offers a question scraping module.
Use QuestionForge, which is available in the marketplace (not affiliated).
Conclusion:
​
​

Wordcount: 100 - 200 words

H4 - Conclusion: Picking the Best "Product Type/keyword" – How to Make the Right Selection

Your outro is equally important because:​
It's the last thing your readers read, which means that it's the one that leaves the biggest impression.
This section presents another opportunity to use your keyword in a contextual manner.
In the conclusion section, try to explain why one needs the specific product type you're reviewing.

No need to mention any definitive winner here.

Engagement Question
​
​

Don't forget to engage with your readers with a small question at the very end of the article.

Example:

What's your take on Bluetooth headphones? Do you think they're a necessity for music enthusiasts? Do not hesitate to share your opinion in the comments below!

Extra Tips to Wrap the Whole Thing:
​
​

Funny stories are great to get the reader's attention, and they're a sure way to hit the right tone with them.

Avoid using too long and too short sentences. Try to keep your paragraphs concise, but not too brief, ya know?

Use the niche's lingo, including the technical terms, to show expertise and prove that you're indeed an authority.

Don't use over complicated words unless it's necessary. You're not there to show off and make it hard for your readers to understand what you're saying, you're there to help them make a choice.

Although many webmasters use the first-person plural "we" in their articles, I prefer using the first person singular "I," as that's the best way to show that you do understand your readers and can relate to their situation.

Don't stuff your keyword all over the article. I hate it when people just throw "Best Product Type/keyword" in every sentence. That's how you lose readers, not convert them. You'll notice that I've used the word contextually over and over in my guide. Well, Google is evolving, and the user experience is one hell of a ranking and converting factor, that's why you need to take care of the copywriting part of your content.

Again, I can't stress this enough, people, please do focus on the reader's experience. This is an affiliate article we're talking about. What does that mean? It means that it's about two things: RANKING and CONVERTING. Even if you dominate the first pages of the SERPs, if you're not taking care of the copywriting part as you should, you won't see any conversions whatsoever, and your bounce rate will skyrocket, which will eventually affect your rankings. It's a vicious cycle that you really, really want to avoid if you want to rake in money through your Amazon affiliate site.

You ought to add an author box below your buying guide because people like associating written content with a face.

Here's a small tip regarding formatting: do not use a sidebar. Yup, you read that right. Place your email opt-in and any other widget below the content. You don't want people to get distracted while scrolling through your article, and you defo don't want them to visit other pages on your website (this is an Amazon affiliate article, not an AdSense one). The only thing that you want them to do is to read your content, enjoy it, and click on your links so that you get your cookie in their browser.

Remember to use images throughout the buying guide. Pics speak a thousand words, and they're an excellent way to keep the readers hooked. For pictures, you have four options:​
You can get free photos from Pexels.com, Unsplash.com, or any other site offering free stock pics. Just type "free royalty free images" on Google, and you'll get a plethora of these websites.
You can get a subscription at Shutterstock or similar stock image services. (this is by far the most expensive option). Alternatively, you can get Shutterstock images from one of the sellers here on BHW.
You can take your own pics or hire a photographer to take them for you.
You can use one of the free Shutter grabbing tools.
Whichever option you choose, make sure that your images are unique in Google's eyes.

Proper formatting is a must, and so is typography. Although they're more on the design scope, make sure to optimize them for your content, niche, and target audience.

When I'm writing content for a site of mine, I also link to an individual review of each product.

Don't forget to follow the https://www.blackhatworld.com/seo/just-a-teeny-tiny-little-tip-regarding-title-capitalization.1095204/ mentioned in my other thread.

Final Thoughts
​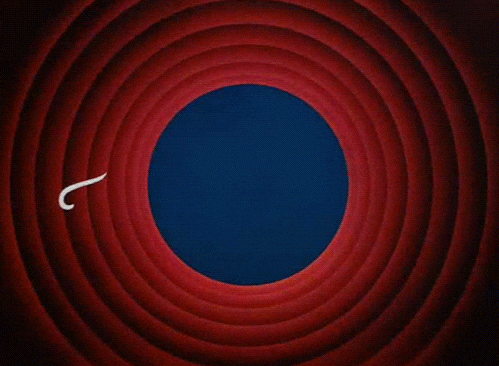 ​

If you don't have enough startup cash to outsource content, the above template and tips can be a good way to start without shelling out hundreds of hard-earned bucks on content creation.

How do you personally format your buying guide? Do you have any questions regarding the above tips and tricks? Ask below, and I shall answer as many questions as my limited knowledge allows me to!

(Yep, that's the engagement question I mentioned above)​
Last edited by a moderator: