Jr. VIP
Jr. VIP
Premium Member
Joined

Feb 19, 2016
Messages

2,954
Reaction score

3,296
Before you start reading, note that this is no ground-breaking, fast money-making method. It's just a detailed guide to building a solid niche site if you don't have the funds to buy a ready-made one.
You can use this guide to build Amazon affiliate sites for yourself or your clients, and it can be used as a blueprint for VAs. And yes, you can follow this guide even if you've never built a site before.
With that out of the way, let us get started.
"I hate money; it brings sadness to life." - Said no one ever.
Well, many people have actually said that, but that's probably because they were way too lazy to work their asses off and get em greens rolling.
But not you.
You believe in the power of money, and you're willing to do what it takes to earn it.
The question is; where the hell can you start? How the fuck are you supposed to earn money?
Well, there are many ways to go, but the route that will never get rusty is the good ol' Amazon niche site money-making machine.
Mind you; I'm in no way saying that it's an easy path to cross. The journey will be hard, that's for sure, but those who make it to the end will reap the benefits of their work for sure.
Do you know what the biggest problem is?
The internet is full of guides on how to create an Amazon niche site, but most of them are either way too complicated to follow or barely scratch the surface and don't delve into the sweet details.
Worry not, as Nerva's here to save the day. I've written quite the handful of Amazon review articles (my clients say I'm good at crafting them and no, I'm not taking any orders atm), and I've built a good number of Amazon affiliate sites. During all that time, I gathered good knowledge and learned some neat tricks, all of which I'm moving on to you.
Why?
Because quite honestly, I don't believe in shit. For me, life is pointless, so I might as well help as many people as I can while I'm alive. Otherwise, why the hell am I even here, amirite?
So, remember when
@Sherb
showed you https://www.blackhatworld.com/seo/enough-of-the-small-scale-building-a-bulletproof-brand-in-one-laser-focused-day.983681/? Well, this is similar, except that it's going to take more time.
Now, enough of the long intros and let's cut to the chase. Here's how you can build a fully-functional Amazon affiliate site from scratch in less than *insert a number of hours/days/weeks here*.
First, What Is an Affiliate Site?
​
An affiliate site is one that earns commissions by redirecting visitors to offers and products on websites like Amazon and Clickbank among others.
What's a Niche Site?
A niche site is one that's dedicated to a specific audience - say, pet lovers, for example. Micro niche sites are even more specific as they only focus on a single - hey, surprise! - micro niche and nothing else. For example, instead of targeting pet lovers, you can target dog owners or even go deeper and target those looking for dog food recommendation. They're not authoritative, but they can bring good money, and they're easier to maintain. As you've probably guessed, the more specific you are, the faster your site's going to rank.
What's an Authority Site?
As opposed to what most people believe, authority doesn't come from metrics, as most SEO metrics are just utter bullshit that can be easily manipulated. (https://www.blackhatworld.com/seo/current-expired-domain-situation-lies-costs-metrics-spam-and-niche-relevancy.916518/)
An authority site is one that's highly-regarded and respected by a certain industry's experts. We're talking sites that kids at school quote at the end of their research papers.
Well, you're not becoming Wikipedia, that's for sure, but by building an authority site from start to finish, you'll be able to get some sweet backlinks for free as other smaller websites site yours as their source and reference.
Authority sites also use different monetization methods, including affiliate commissions, email marketing, ads, etc.
Which is better?
Well, it boils down to three things: your BUDGET, your KNOWLEDGE, and your PATIENCE.
Authority sites are more expensive to build and grow.
Authority sites require more content and SEO-related knowledge.
Authority sites take more time to thrive.
BUT
In the long run, authority sites bring more money.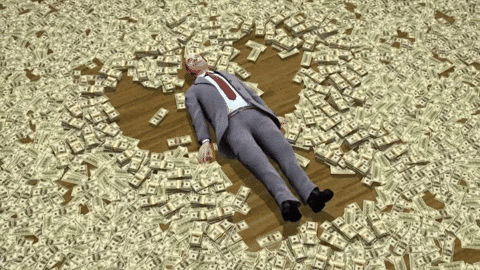 So, enough of the small talk already, how can you go about creating a niche site?
Step 1: Niche Selection
​
Most people will say "Go with something that you're passionate about."
Well, if you're passionate about something that can bring you money, then congrats, you're gonna make it big!
If you're not, which is the case for most of us, well, you know what they say "If it ain't bringin cash, throw it in the trash" (I totally just made that up, but it does make sense, doesn't it?)
So, how can you choose a niche?
1. The Direct Way
Head over to https://www.amazon.com/gp/site-directory and take a look at what's available. Open some of the categories. As a general rule of thumb, your niche of choice should be one in which the products have a) a price tag that ranges from $50 to $200 and b) a shit ton of reviews.
PS: If you're not living in the US and you're targeting US audience, make sure to use an American zip code, such as 10001 (NY). That way, you'll be able to check all the available products as well as their current prices.
Preferably, look for products that people need rather than gadgets and other stuff that people "may" purchase. Also, I know that products priced at $1000+ seem more tempting and lucrative, but those are harder to convert and sell compared to lower-priced shit.
2. The Indirect Way
Well, simply browse the web as usual until you stumble upon a niche that you can exploit. Just avoid falling for the shiny object syndrome and jumping from one niche to the next before even fully-understanding the first.
PS
: Don't even think about going with one of the big niches (Laptops, Smartphones, etc.). Those are over-saturated as fuck.
PPS
: After you pick a niche, take your time to discover its ins and outs. Get down to brass tacks and understand every aspect of your niche, from its lexicon to its experts. That's as important as any other step, and it sure as heck would come in handy if you're planning to write your content yourself.
Step 2: Domain Name Selection
​
Yep, I'm dedicating a whole section for domain selection.
Why?
Because I'm a fan of
brandable domains
.
For me, the Domain Name Selection is as crucial as any other phase. I truly believe in brand awareness, and you want a good-looking name when using branded anchors as you build links and authority.
Here, you need to be creative.
Do you want to build a site about kitchen utensils? How about Ketchenholic? Kitchenpedia? (Those are just examples, and they're probably taken)
Out of ideas? Check some of these sites:
https://namelix.com/
https://www.namemesh.com/
If you'd like to get some PAID help, create a contest on https://www.namestation.com/contests
Believe me; it's worth it if you're in it for the long haul.
PS
: I recommend sticking with the main TLDs (.com, .net, and .org), as new ones look spammy AF (personal opinion).
PPS
: EMDs are not ideal for branding, but their effectiveness when it comes to SEO is controversial. Some believe that they're the shit, others see that they've already lost their effectiveness. It's up to debate so I'm not gonna comment on that. I personally don't use them because they're ugly af.
Here's the thing: you may spend a few hours trying to land a good domain just to find out that somebody else has already thought of it. That's totally normal, and you don't need to feel that you're any less creative than anyone else.
Once you pick a domain name, head over to NameSilo, NameCheap, or CloudFlare to register it (those are my registrars of choice. If you're looking for the cheapest way to do it, go with GoDaddy. Just search "GoDaddy $0.99 domain" on big G)
Other good registrars that you can check:
Dynadot
Porkbun
Internet.bs
If you're going to host your site on a
VPS
, create an account at Cloudflare.com, as it's easier to manage the DNS that way, then add your domain there. Doing so is as easy as following the instructions provided by Cloudflare.
Question: Should I get an expired domain?
Well, this is another controversial topic, so you have to go with what your guts have to say about that. Some say expired domains still yield great results, while others prefer starting fresh to avoid any risk. It's your call. Again, I personally don't use expired domains for money sites, though I do buy them for 301 redirection. If you need one, I recommend checking
@Nargil
's expired domain service.
Step 3: Let's Set Up the Hosting
​
A question that pops up way too often on BHW is "Which hosting should I choose?"
Well, let me give you my opinion.
If you have literally no money to invest, go with free hosting. Note that I highly recommend not doing so, as free hosting providers aren't known for speed nor security. Maybe sell that teddy bear you've been keeping under the bed and get yourself a few months at a reputable hosting company.
If you have some money to spare, go with shared hosting. In this category, I recommend SiteGround. Their support is excellent, and their hosting is pretty fast (for the most part). The only downside is that they don't provide a dedicated IP address, but that's the standard for most shared hosting packages regardless of the provider.
PS
: When choosing a shared hosting provider, steer away from these companies:
GoDaddy
HostGator
Bluehost
I've tried all three of them, and believe me; they're utter shit. As a general rule of thumb, stay away from any company that operates under the EIG group.
If you want a hands-free experience where you don't need to take care of the nitty-gritty of hosting, go with managed Wordpress hosting. It's expensive but unbelievably reliable and easy to use. Managed Wordpress hosting is the way to go for those looking for a hassle-free solution. For that I recommend going with Kinsta.
If you're willing to go all in and don't mind setting up everything yourself, get yourself a VPS from Vultr. That's what I do for my serious sites.
Why Vultr?
Because it has a modern, user-friendly interface through which you can easily deploy, modify, and upgrade instances whenever you need to.
Here's how to set up a WordPress instance on Vultr:
And here's how to install a free SSL certificate: https://www.vultr.com/docs/install-lets-encrypt-ssl-on-one-click-wordpress-app
Step 4: Keyword Research
​
Let me tell you, SEO is all about keywords. Yes, content is king, link building is essential, yadda yadda yadda, but if you don't build everything on a solid foundation, you will get shit at the end.
I gotta warn you; don't let your pride lead you on a goose chase when you're doing your keyword research, there's no way in hell you're gonna rank for "best mattress" unless you're willing to shell out wads of cash, and by wads, I mean mountains. That's why you need to start small and make your way to the top.
For the keyword research, you have two options:
If you have some cash to spare, get a keyword research package from
@Holzr
. I got his highest tier package some time ago, and he did find some pretty good keywords for me.
Now, if that's a no-no, what can you do?
If you have already selected your niche:
Gather a list of your top 5 competitors.
Grab a 7-day trial on Ahrefs.
Slap 'em links one by one.
Check for their keywords.
Filter by MS (>100) and KD (0 to 5) and search for KWs that include "Best"
Export everything to an excel file.
Rinse and repeat for every competitor
Collect all the keywords in a single excel file
Roll up your sleeve and check each keyword one by one. Let me tell you, metrics don't mean shit if every single page on the SERPs is optimized for that keyword.
Here's a great guide from
@Holzr
on how to analyze the SERPs for your keywords: https://www.blackhatworld.com/seo/ultimate-guide-how-to-analyse-serp-and-keyword-competition.1118710/
Copy all the keywords that check
@Holzr
's criteria to a separate Excel file called "
My Badass, Easy AF Keywords
"
On the other hand, steer away from any keyword that meets the following:
All the pages are heavily optimized
A helluva lot of authority sites
Contains the word Mattress
If you haven't selected your niche yet:
Again, just browse the WWW as usual until you find some good keywords that you can target. Remember, if someone could rank for a keyword, you can too (take that with a pinch of salt, of course).
Here's a good Chrome extension that you can activate to check the data of every keyword while you're browsing the net: https://chrome.google.com/webstore/detail/keywords-everywhere-keywo/hbapdpeemoojbophdfndmlgdhppljgmp?hl=en
Once you collect some apparently-easy-to-target keywords, use Holzr's guide that I mentioned above.
PLEASE FUCKING NOTE
: THIS WILL TAKE TIME. If the process of finding good keywords were easy, everybody would be doing it. Take your time, and make sure the keywords are REALLY easy to rank for.
Here are some great guides on how to do your keyword research for free:
https://www.blackhatworld.com/seo/the-beginners-guide-to-free-keyword-research.1067718/
https://www.blackhatworld.com/seo/guide-how-to-do-keyword-research-with-only-free-tools.1109035/
https://www.blackhatworld.com/seo/hackos-2018-keyword-research-manifesto.1000213/
Giveaway Alert:
I have some low comp keywords doing nothing but collecting dust on my PC. Let me know if you want some, and I'll send 'em your way. (Limited to five people. Also, don't PM me. Just post below and I'll reach out to you.)
Step 5: Logo Design
​
Again, the logo design is important for brand awareness reasons, just like the domain name selection.
For the logo, there are three ways to go according to your budget:
If you have some cash to shell, hire a pro. My go-to designer on BHW is @VisualEagle. He does know his shit.
"But Nerva, I can't afford pro rates. What should I do?"
Well, can you spend $10 or $20 on logo design? Yes? Then check Fiverr. There are some good designers there that don't charge much.
"Nerva, I really need a cheaper (aka free) solution."
Hmmm. Well, here's what you can do:
Go to Freepik.com
Search for "Niche+logo" (i.e. Kitchen Logo, Headphone Logo, etc.)
Download the one you like.
Install Illustrator on your computer. (https://www.reddit.com/r/Piracy/comments/arbt9p/ultimate_adobe_guide/)
Change the colors to your preference.
Add your site's name.
Export for the web.
Done!
Step 6: Website Design and Setup
​
Can you afford to hire a website designer? Yes? Then hire one.
What's that? You don't have that kind money? Well, too bad, you've already failed.
Just kidding, of course. Here's how you can go about the website design phase.
My theme of choice is Astra. It's easy to use, fast, and intuitive, and it offers a plethora of options that you can tweak to your preference.
Want some good news? I have the Agency license!
What does that mean for you, a simple BHW member?
It means that if you can't afford Astra Pro for any reason, just post below and I'll shoot you a license that will grant you updates for around six months or so! After that, you can start paying for your own license. (Yep, that's Giveaway numero dos)
Also, here are the files for Astra Pro, which will work just fine but won't get you future updates:
Astra Theme: https://www69.zippyshare.com/v/KsBPhzZS/file.html

https://www.virustotal.com/gui/url/8c8ae7d05530d674ee3364e091ddfbf32bac484032278c8dcfe55783c6f950d6/detection

Astra Pro Add-on: https://www69.zippyshare.com/v/UDrRyFlh/file.html

https://www.virustotal.com/gui/url/c60023fa60470268f4ff1b9bf7f5f94e6a72e9ba5601a715391d6788714b47ce/detection

Astra Sites: https://www69.zippyshare.com/v/uzRl0U0l/file.html

https://www.virustotal.com/gui/url/6cc69d0478071e7e87beff1fd7ae4834dfa642b60f70b1ea8b7e3449911845da/detection
Notes
:
This is optional. The free version of Astra can work just fine.

This is limited to the first 20 users, so avoid requesting this if you can afford the theme. I don't want to put my account at risk or sthg (you know the drill).

Please don't abuse this. If I send you a license, don't just use it on every site you own.

Don't contact me. Just post below and I'll send you the license myself.
Here's how to install the Astra Pro theme:
Once you install the new theme, delete all the pre-installed themes as you're not going to use those.
Here's how to import a starter site using Astra Sites:
Let's tweak some settings!
Edit Permalinks
Head over to Settings > Permalinks and change the structure to website.com/post-name
Add comment blacklist
Head over to Settings > Discussion and add this list [https://perishablepress.com/wp/wp-content/online/code/wordpress-ultimate-comment-blacklist.txt] to the Comment Blacklist field.
​
More on comment moderation: https://perishablepress.com/wordpress-ultimate-comment-blacklist
Add your logo
https://wpastra.com/docs/site-identity-free-2/
Add your menus
I usually create two menus:
Main menu (header menu), which contains my main categories, which are Reviews and Articles

Footer menu, which links to three pages: About Us, Contact Us, and Privacy Policy
Edit the Footer
This is usually how the footer goes on my websites:
​
It's easy to design using Elementor.
Add the Amazon Disclaimer in the footer, which is:
"[Insert your website name] is a participant in the Amazon Services LLC Associates Program, an affiliate advertising program designed to provide a means for sites to earn advertising fees by advertising and linking to [insert the applicable site name (amazon.com or whatever)]."
Create your Social Media profiles and add their links to the footer
Come on, now. You know how to do this yourself.
PS
: Remember to remove the theme's mention from the footer (personal preference)
Add imaginary editors
To do this, simply follow Sherb guidance in his guide on how to build a brand in a day [https://www.blackhatworld.com/seo/enough-of-the-small-scale-building-a-bulletproof-brand-in-one-laser-focused-day.983681/]:
Here was my source for grabbing team information to spin: https://www.google.com/search?num=40&q=meet+our+team+seo. One of them is going to be based on me, so the other three needed to be added in. Here was the link I settled on: https://www.1stonthelist.ca/company/meet-our-seo-team/. And here were the three I grabbed initially:
"Tony loves coffee, music and writing. With nearly 2 decades of content optimization experience, he's well versed in everything SEO. Tony has worked with clients from virtually every industry making him the proverbial "Jack of all Trades." From developing in depth content strategies and consulting with clients to creative and technical writing plus website design coaching, Tony is one of our client's most valuable resources. Tony's love for the creative extends to writing his own music, performing with his band and producing multi-media charitable fundraisers."
"Angela is the technical brains behind implementing backend source code and tweaking websites just so. Often times her work isn't visible to the untrained eye but is definitely noticeable in terms of traffic increases and improved site performance. Eager to learn the newest trends in SEO including recent Microdata Markup, Rich Snippet Integration and Open Graph Protocol, Angela is always going the extra mile for all her clients. Angela worked in our head office for 3 ½ years but now telecommutes since she and her family opted for the low key island life and made the move across the waters to Vancouver Island. Flipping houses with her husband is also one of her passions."
"Robin has been designing website since she was 12 years old when she thought to herself that web design couldn't be that difficult. Initially self-taught Robin has a natural knack for designing in WordPress and helping clients create websites that are user friendly, attractive and Search Engine friendly. She loves websites that have great design and clean code. Since joining our team in 2010 Robin has not only designed websites but has also implemented client training for updating their own websites, mobile friendly website design plus security plans. When Robin isn't in the office she is at the stables with her daughter and her horse Ruby."
Those are way too long for our home page, so here are my condensations and rewrites:
"Mark loves music, writing, hiking and good-quality coffee. With over twenty solid years of content optimization experience under his belt, he has been in the SEO game since the beginning."
"Cynthia is the technical brains behind the implementation of backend code and website tweaking. While her work may not be visible, there is no doubting its need."
"Wanda has been developing websites since she was eleven years old. Self taught, she has a knack for Wordpress design, and can be found assisting clients in their design needs."
Of course, you need to adjust the content to your brand and niche.
Must have plugins (according to my experience):
GDPR Cookie Consent: https://wordpress.org/plugins/cookie-law-info/

Yoast SEO Premium (you can get it from @Festinger's vault)

Elementor (or your visual editor of choice)

WP Rocket (Another plugin that can be found in Festinger's vault)

WPS Hide Login

WordFence

Shortpixel (to optimize images)

Schema Pro (you guessed it, @Festinger has this plugin as well)
Easy table of content
How to Secure Your Site (Basic tweaks):
Don't share your login info with anybody (duh!)​

Install Wordfence (Don't forget to set 2FA)​
https://youtu.be/7C7k596Vgv4
​
How to Optimize Your Site for speed and performance:
https://www.blackhatworld.com/seo/guide-how-to-improve-the-speed-of-your-wordpress-website.1039800/
Step 7: Content Creation
​
*cracks knuckles*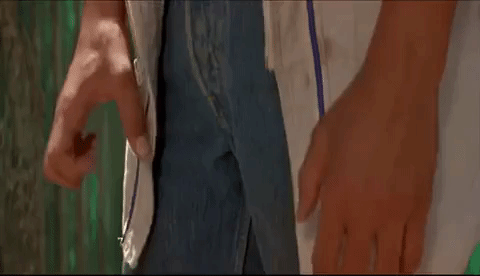 It's time for some writing. For this, fire up your word, Google Docs, or whatever text editor you use, and let's start writing!
PS
: If you're not used to writing your own content and can't afford to hire a writer, I highly recommend getting Grammarly.
Homepage/About Us
Too broke to hire a writer to take care of the content for the Homepage/About Us pages? No problemo! Just roll up your sleeves and brace yourself to take care of the elbow grease with your own hands!
Here's how to go about writing content for those boring pages:
Head over to one of the many site flipping marketplaces, such as Flippa.

Search for sites in other niches (easier to rewrite)

Find websites that have an "About Us" page as well as some content on the homepage

Copy both to a word document

Change the main terms according to your niche

Change some sentences here and there (i.e., We love everything about hamburgers, and we like spending our time eating and reviewing them (Is that a thing? Cuz if it is, I'm ready to sign) => We love everything about headphones, and we invest our time and passion into testing and reviewing them for you)
Privacy Policy Page
Use this generator for the PP page: [https://www.privacypolicygenerator.info/]
Don't forget to add a "nofollow" tag to every link. Also, set the privacy policy page as no-index.
Amazon Buying Guides
Your Amazon buying guides are what's going to make or break your earnings.
To write an Amazon buying guide, follow https://www.blackhatworld.com/seo/guide-how-to-write-your-amazon-buying-guides-the-right-way.1098662.
In that guide, I forgot to mention that you might want to add a section for sources at the very end of the buying guide. Basically, the guide should go like this:
H1 - Title

Intro

A Comparison Table

Content Table

H2 - Our Picks

H3 - Product

H3 - Product

H3 - Product

H3 - Product

H3 - Product

H2 - Buying Guide

H2 - FAQ Title

H4 - Verdict

P - Resources (site your sources for E-A-T)
If you don't have a resource, just head to the Wikipedia page that resolves around your niche, scroll all the way down, and pick some links to add to your content.
Most people swear by links and don't give a fuck about high-quality content around here, which is wrong, really wrong. Backlinks may get your site to the top, but only quality content will convert visitors into clicks and sales.
Don't stretch yourself too thin. There's no point in writing hundreds of buying guides at the beginning. Instead, take your time to make sure everything's good. You need to test the waters and make sure you're walking on the right path before going all in and spending all of your money.
Besides your buying guides, make sure to write some supporting, informative articles. These pieces of content are important for two reasons:
INTERNAL-FUCKING-LINKING

Boosting credibility (especially if you're building an authority site)
Extra tips for content creation:
Keep your paragraphs and sentences short.

When you're browsing the web, note every expression you like in a text file so that you can use it later.
For pics, I recommend going with:

https://www.pexels.com/
https://pixabay.com/
https://www.canva.com/photos/free/
https://unsplash.com/
https://burst.shopify.com/
https://www.gratisography.com/
https://picography.co/

Use Canva to create a special format for your pics. Just start with a template and see where that gets you. Here's a video that simplifies the process:
Add your watermark on pics using:
Photoshop
Illustrator
https://www.watermark.ws/
https://watermarkly.com/
https://www.watermarquee.com/
Don't forget to compress images using Shortpixel
Go to Shortpixel.com

Click on Compress

Upload your images

Voila!
Giveaway alert
: I'm giving away 10 API codes, each of which will allow you to compress 1000 images every month using Shortpixel. Before anybody asks, yes, you can use the same code on several sites. Again, don't contact me. Ask below and I'll hit you up.
Step 8: SEO
​
Part 1: Technical SEO
Take a look at these articles: https://moz.com/blog/category/technical-seo
Part 2: On-Page SEO
Here's a short Checklist for on-site optimization:
Create your page's SEO title, make sure it's at least 8 characters and 4 words. This is my preferred format: Title (Keyword) - Brand Name

Make sure your keyword density is between 0.5 and 1.5%. There's no exact keyword density that will take your page to the top, so monitor what you're top performing competitors are doing.

Add your keyword in the first 100 words of your articles.

Make sure your meta description is at least 51 characters long and contains your main keyword.

Create one H1 Heading at the top. Make sure it contains your keyword.

Create at least two H2-H6 Headers on your page.

Use your keyword in the H2-H6 headers (DON'T OVERDO IT!).

Use LSIs and Synonyms

Add images, and use your keyword in the alt text (DON'T OVERDO IT!).

Link to external sources, preferably authority ones.

Link contextually to other pages on your site. I recommend linking to 5-8 pages depending on how many posts you have.

Add some references at the very end for E-A-T purposes.
Here's a great thread on On-Page SEO by
@WebMinati
:
https://www.blackhatworld.com/seo/easy-as-fuck-on-page-seo-guide-checklist.1025148/
Part 3: Off-Page SEO
Let's make it clear and easy, shall we?
Create your social profiles. Add your site's link to each of them.

Create backlinks for free on these sites: https://imgur.com/a/wN9fJNS (you can make over 200 backlinks for free)

Whenever you add a new article, start with some drip fed social signals (that's how you'd get links naturally anyway, right?)

Create a special page on your site to which other blogs can link, like a calculator, guide, or anything related to your niche. Otherwise, there's no way someone would agree to link to your buying guides.

Let your site age for a couple of weeks, then start building Web 2.0s and getting Guest Posts (or high-quality PBN links). Make sure to ask for samples. There are many well-disguised PBNs and link farms being sold as "Guest Posts".
For the anchors
, I usually stick with branded and naked with a pinch of general anchors.
Here are some useful guides for ranking your site:
How to Rank - A Quick Guide for Newbies bt @lightningblitz https://www.blackhatworld.com/seo/how-to-rank-a-quick-guide-for-newbies.781273/

A short beginner's guide to BlackHat SEO by @PHPInjected https://www.blackhatworld.com/seo/guide-tutorials-a-short-beginners-guide-to-blackhat-seo.1134018/
Misc
:
You can use IFTTT to automate your social media marketing. Here's how you can do it: https://www.socialmediaexaminer.com/how-to-automate-your-social-media-marketing-with-ifttt-applets/

Personally, I don't post my main article(s) on the homepage. Instead, I create a custom, visually-appealing, and branded homepage in which I link to some of my articles.

No need to add an email pop-up at the beginning. Just focus on SEO and selling for now.
TL;DR
​
Niche selection: something that brings money.

Domain selection: something brandable.

Keyword research: let's steal from competitors.

Website design: this one's on you.

Content creation: conversion, baby, conversion!

On-Page SEO: the checklist is short anyway.

Off-Page SEO: Not as hard as you think.

Making money: requires time and dedication.

Marco: Polo
Go in this order:
Niche selection

Domain selection

Keyword research

Website SETUP (Not DESIGN)

Content Creation (Buying Guides and Support Articles)

Technical, On-Page, and Off-Page SEO
Everything else, including the logo, website design, and about us, privacy policy, etc. can wait.
I know that seems frustrating, as I'm a perfectionist and a neat freak myself, but that's the best approach if you want to make sure that your site is viable before throwing plenty of money down the drain.
Once you make it big, don't forget to send me a beer!
Also, will you listen to this great song?
Frequently Asked Questions
​
Should I SILO My Site?
From my own experience, unless your site is going to be about dogs and cars, there isn't really a need for SILOing. The same goes for internal linking. If you aren't talking about two distinctive subjects on your site (Again, such as dogs and cars), just interlink everything.
I've also found that SILOed sites take longer to rank.
I'm talking from my OWN EXPERIENCE. Remember that SEO is about trial and error, so I may be wrong.
If you still want to SILO the shit out of your website, here's an excellent guide on how to do it:
https://www.blackhatworld.com/seo/how-to-guide-to-building-seo-silos-full-amazon-example.828483/
How Can I Turn a Niche Site into an Authority Site?
Well, the difference between niche sites and authority sites is that 1) authority sites are huge, and they're both resource- and time- consuming and 2) they use different monetization methods, such as affiliate programs, ad networks, products, etc.
Simply put, you don't need to worry about that when you're just starting out.
Should I Stick with Amazon and Amazon Only?
Regarding the affiliate network, you shouldn't just stick with Amazon, as there far higher-paying affiliate programs out there. To find em, simply search "niche+affiliate program", and you'll find plenty.
Three Months Have Passed and I Didn't Get the Three Sales That Are Required to be accepted on Amazon Aff Prog. What Can I Do?
Well, if you find yourself unable to get three sales naturally, you can either:
Ask three of your friends/family members to buy an item through your affiliate links.
Hire someone from BHW/Reddit to do it.
Either way, don't give them the affiliate link directly. Instead, find something cheap on Amazon (preferably in your niche), generate the affiliate link using SiteStripe, add that link to one of your posts (the anchor doesn't matter), then ask the aforementioned people to visit the affiliate link from that post. That way, you won't get banned on Amazon.
Which Indexing Service Do You Use?
I use http://speed-links.net/.
Which Rank Tracker Do You Use?
I use SERPRobot.com.
Do You Have a Final Checklist for Amazon Site Creation?
Sure. Here's the final checklist for your new Amazon niche site:
Install your theme.

Create a child theme.
Delete the default themes as well as default post (Hello World) and page (Sample Page).
Adjust the theme colors according to your niche.

Change Permalinks

Add the comment blacklist

Adjust the pingback settings

Install the necessary plugins, which are:

WPS Hide Login

Yoast SEO Premium (+ Configure, Remove '"category", disable tag and author)

WordFence (Configure+2FA)

WPRocket (configure)

Easy table of content

Table press + responsive add-on

GDPR

Schema Pro

Shortpixel

Add the footer widgets (If you're using Elementor, you can edit the footer from the custom layout section)

Add your Amazon Affiliate Disclosure

Create Social Profiles

Add the categories (Reviews + Articles)

Adjust your menus

Main: Reviews + Articles

Footer: About Us + Contact Us + Privacy Policy (Just placeholders)

Add author description.

Write your articles.

Edit your blog post Images with Canva

Link to other posts on your site

Make sure to get green colors on Yoast

Let the site age while doing some light link building
Once you see some movements:
Add logo (create or purchase/ avoid auto creators like the plague)

Create a custom Homepage as well as Contact Us, About Us, and PP (don't forget to NoIndex the Privacy Policy Page).

Create/purchase infographics (credibility +++)

Automate social media posting
As the concept works and you start ranking for your keywords, you can start spending big on link building.
Further Reading:
https://www.blackhatworld.com/seo/super-guide-amazon-keyword-research-site-building-step-by-step-blueprint-9-parts.825593/
https://www.authorityhacker.com/what-is-an-authority-site/
https://www.blackhatworld.com/seo/3-years-on-bhw-the-only-seo-guide-thats-worth-your-time.873651/
https://www.blackhatworld.com/seo/super-guide-amazon-keyword-research-site-building-step-by-step-blueprint-9-parts.825593/
https://www.blackhatworld.com/seo/the-ultimate-guide-to-seo-siloing-dominate-google-in-2018.985967/
https://www.blackhatworld.com/seo/complete-guide-advance-web-2-0-backlink-strategy-after-2018-google-update.1026388/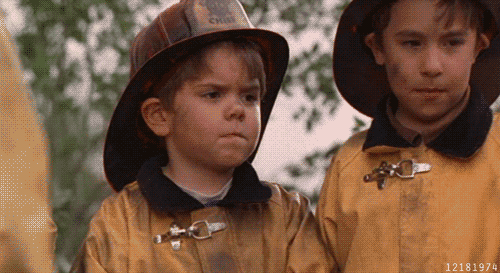 Last edited: