Deleted member 708208
Guest
SEO does not have to be complicated…
Yet a majority of buyers here along with seasoned members will
rarely rank for search terms
that
are profitable. If you never hired an "SEO" or maybe you aren't doing well with purchasing from
the marketplace, this expository text is for you.
Time flies!
Back in 2015, I wrote this guide outlining 7 reasons to fire your current SEO agency.
You can find that
here
. Whew! I have learned a lot since what seems like ages ago in Internet Marketing years.
I'm back with
actionable tips
you can use as a guide to never get peeled like a shrimp, cooked like a thick slab of bacon,
stabbed by an ex, or f*cked over by an SEO. Not in that particular order but oh well I hope this guide serves to help you
with one of those things!
Now without further ado let's get to #1 on our checklist.
Packaged SEO Has Limitations
What is the first thing that comes to mind when you think about a package?
Boundless space?
Of course not! Squares, cubes to be more precise Karen, CUBES.
All the shapes in 3D form have limitations. They're finite in nature. SEO packages are the same way considering they
package together a couple of things or maybe offer a single solution to one of the
so-called 200 ranking signals
.
So Mr forum girl, you are saying you get what you pay for?
You heard the saying If you pay peanuts you get this...
This time I am not referring to that true statement.
I am instead telling you that you paid for a piece of the puzzle. You bought or are going to buy a $100 item in the
marketplace and by doing so might receive a great piece of a puzzle, but you damn sure didn't spend enough to
solve the puzzle, did you?
You paid and were delivered a block to build with, not the whole house. So don't feel cheated when your rankings
for a KD 20 keyword didn't rocket upward for $100 buckaroos.
Now here's where business ethics come in…
Say an SEO here promises "guaranteed vast ranking improvements" for a $100 package. Know right now that is
just hyperbole to bait in noobs with low budgets. It's bad business because you are setting up a client's purchase for failure.
Read more about setting the right expectation in my
guide here
.
Don't Hire Marketers That Can't Market Themselves
Yep! Why be surprised when someone whose sales copy looks like it is from 2011 and contains a million spelling
errors turns out to be a dogpile of a service? There are exceptions to that, but in general, if someone who looks like
Ronald the clown wanted to dress you, would you let them?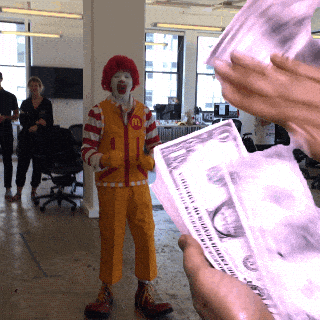 You might save money by hiring small business owners who pass on the savings of tremendous ad costs to you
by not advertising so aggressively. It's good to check out obscure services that show up but be aware of the
standards they set.
This leads us to another point.
SEO providers who do not at least own websites (blogs or whatever) are just service sellers and not SEO's.
I can watch 20 Backlinko (Brian Dean is a super guy btw.) videos and play pretend SEO all day long, but actually
doing the work on a website is what makes you a hands-on SEO.
There Are Two Types Of People Here…
Those with data and those without it! If your agency doesn't have real data, then how in the apple pie can they
comment on SEO trends? As a matter of fact, why are you asking a bunch of people marketing questions who
don't have any data to tell you anything?
Get data. Take a bath in data. Love it.
Don't have data? That's where people like
@CCarter
come in. SerpWoo is an excellent resource for looking at past
SERP trends. I use Ahrefs and I have in the past used SerpWoo. On record, I'm not currently using
the tool, but if it's SERP data you're looking for, they have it.
I make nothing for this BTW…
There are other ways of procuring data but that's not this guide. What you need to know is an "agency" should have
some data to know what they're doing.
Let's get to the point!
Stop asking strangers their input who don't have any metrics to back it up either. Test things for yourself. If you ask
people where the gold is in the mountain are you ever going to find an unearthed mound of it that is generally unknown? Nope!
Story Time Starring Karen & Mr. Sir
I'd say a lot of us could agree there are some pretty shady offerings in the SEO space, but have you ever thought it's
the nature of SEO that is disappointing you? Let's set up a common situation in the SEO industry that occurs.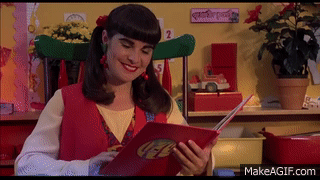 Karen
: I am definitely calling the manager of wholefoods tomorrow.
**RING RING RING**
Karen
: Hello?
Mr. Sir
: Hello, my name is Mr. Sir and I provide traffics that is Google approve for your business located in New
York City area dear for $100 only special for you…
Karen starts thinking "Traffic = customers and he did call me DEAR <3"
Karen
: Take my money!
Western Union
: Yay! Someone finally is going to use our pathetic ass service.
**3 months later**
Karen
: SEO is a scam it didn't work. I could have given the
money to The Society of Saving Soy Farms. (S.S.S.F)
Now my dear ones, we come to the part where some start-up SEO fresh off being pumped up on the forum comes in
to pitch Karen on some real SEO. They have their sales pitch, Jr.VIP status, and a package from the marketplace.
They're planning on being resellers.
What could go wrong?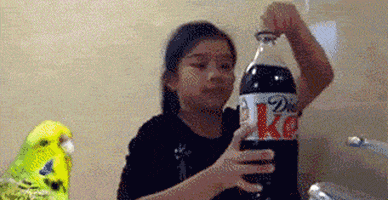 Karen now goes full clown mode saying she spent $100 and it didn't work so she won't spend any more than $50 this time,
the BHW guy is reselling a "package" we discussed earlier which usually isn't complete enough to tackle a competitive
keyword alone, and both are raging SEO is dead.
Hold up
What you wanted was called ADWORDS.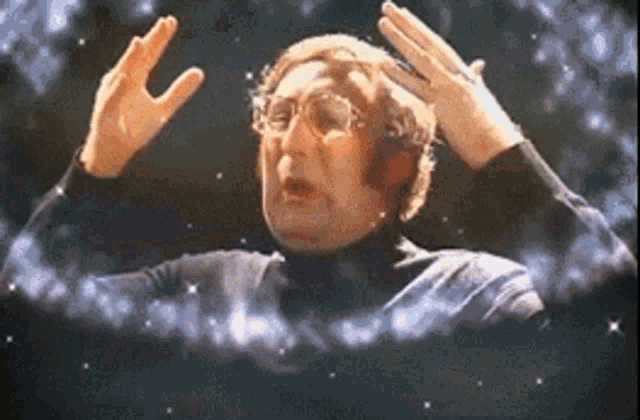 You put in your $100 bucks and get some traffic. It's nearly instant and would have been better than shipping your money off to Mr. Sir.
Karen was in the wrong for thinking you can build a brand instantly for $100 and should have read this guide.
The BHW reseller is wrong for not having ranking experience and taking on a job that did not pay enough to complete the task.
The BHW seller (source) is wrong for hyping a package and by doing so setting unrealistic expectations.
All.
Of.
Them.
Hurt the industry, didn't build a brand at all and probably lost money in chargebacks.
The Solution Conclusion
The first step to solving a problem is admitting there is a problem. (Cliché I know.)
For the industry's sake, this guide stands to foster a positive experience between agencies and businesses. Both could
be making a profit from a mutually beneficial relationship that encourages friendship in a not-so-kind business atmosphere.
Brands
: Don't fall for snake oil salespersons or think you can seriously compete for peanuts.
Resellers
: Know how to rank yourself before offering it so you can shit test vendors.
Marketplace Vendors
: It's OK to offer a package, but make sure your sales copy isn't false.
Everyone Else
: Organic marketing (Becoming a household name.) takes time, effort, and money.
If you want "instant" you can always resort to media buys but if you want to build a lasting brand name that acquires
natural organic traffic, just know it takes time. The client and agency dynamic should be an opportunity for
friendship and mutual profits.
If your customers do not make money, you will be the broke one next.
People can't pay for what doesn't generate them sales
and GOOD marketers aren't going to spoil their reputations on your piss budgets you offered them
along with your high expectations.
Now as for not being stabbed by an ex.
Why are you dating people
who carries around knives in the first place?
What I would recommend is embarrassing your entire family on a talk show.
Last edited by a moderator: