Joined

Oct 5, 2012
Messages

350
Reaction score

177
My Agency's Journey To 6 Figures
GOAL: $XXX,XXX++
Background
​
Hello everyone!
My name is Ivan, and this thread is going to be about my journey on building my agency all the way up to 6 figures, maybe even 7!
I'm a 19-year-old from the Philippines, and I've been exposed to Internet Marketing ever since becoming a teen (brought me into BHW), but only got into it seriously in '14.
Two years later, I eventually got my significant breakthrough in Incentive CPA and was making around $500 a day, mainly through Instagram and YT.
I was spending like crazy at this point, and little did foolishly I know at the time that those things don't last forever in that field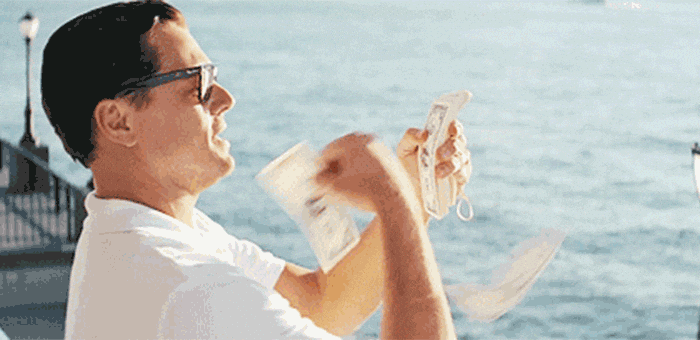 I ended up spending a right amount of that money and wasn't able to save anything. I eventually ended up making $200 a day for another 6-8 months, before it finally dwindled down to what is currently $30 a day.
I've never really focused on the long-term money making methods back then, and I've learned that giving actual value to people is the way to go for the long term. A very costly mistake of mine and I hope that someone here can take that and learn from my experience.
I've launched multiple eCommerce projects in that time, took a shit ton of paid courses( some really great, and some were timewasters), ran social media management campaigns, fired up media buying campaigns – lost a few thousand bucks when I first started, and finally I think I've got enough of a skill set to get my agency up & bring out results for other people.
The current situation is my business partner handles the sales & leads in the US, and I manage the operations back here in the Philippines.
Right now I have a team of 3 people with me who worked with me on my previous ventures, related to IM.
My business partner handles leads that go through him and follows things up; the great thing is that he's a good salesman and has a good set amount of contacts all throughout where he's from.
For now, we're having a dry run to see how the system is flowing and how the other person works before going full blast.
I also have four clients as of the moment. One is an insurance business unit, the other a model, and the other 2 are eCommerce drop shippers with a budget. This currently totals me up to around $3,000 a month. <== BENCHMARK

I also help manage digital marketing campaigns for my family's businesses, a school ( from Nursery to College), and a gym.

I've finished my website after weeks of revisions & back and forth content revisions.
Initially started with Wordpress then opted to use a Bootstrap & just build the site using a framework.

About My Pricing Model

I know that most people wanting to start running an agency tend to get very scared of charging high rates but don't worry.
As long as you deliver results to the client, which usually take 30-60 days to bring in positive ROI results ( Think of selling an SEO Package ), there shouldn't be a problem.
Just be honest with them.
For Paid Traffic, I usually charge based on ad spend, and it's normal to charge higher or equivalent to the client's ad budget.

For example:
$100 Service Fee + $100 Ad Spend = Charge $200 to your client

Which brings me to the point
ALWAYS CHARGE YOUR CLIENT ON TOP OF AD SPEND

Another formula would also be
Lifetime Value of a Customer * How many customers you think you can bring ( always underestimate )
Then divide it by two or more( when getting started, perhaps just do 3 or 4 if a total beginner ). What you get is how much to charge your clients.

For other pricing models, I employ growth-hacking strategies too, so my pricing model tends to deviate depending on the client's specifications/goals. I'll post it down below when I figure out how to price this using a standard model.
I'll also be dropping down tips just-in-case if there are other people who want to start getting their agency up & running.
The Plan



The plan is to set up funnels on FB, let my business partner handles his sales, eventually build my content on a blog.

​
Those people who outsource their work to the Philippines know that you get awesome work for cheap, it's ridiculously even cheaper when you live in the country and can hire the talent that you want on the spot.
We want to leverage this when we scale up to a decent number of clients, as eventually there's going to be a fair amount of load.
Right now I work about 6-12 hours a week for the clients & spend the rest of the time learning & testing new things, so everything is quite doable – but when things get a bit heavier, I will eventually have to get a system in place.
This is one of the things that I am prioritizing, while at the same time keeping overhead low as much as possible until the time is necessary.

One thing I've learned is also that Time != Value, as long as you can get results for you clients, how long you work on the project shouldn't matter. If you can get a campaign setup for them in like an hour and it makes them 3x roi, why not right?




I'll be posting updates on new clients, how I plan to get new clients, and how I'll be expanding from here on the posts below.

If you have any more questions about how to build your agency, how I do certain things, or even my background, let me know by posting below as well
!

Also for fellow digital marketing agency owners who have years of experience in the field, I would very much appreciate your advice on what to do.