Joined

Dec 16, 2016
Messages

5,920
Reaction score

11,034
Website
warning: long read!
This thread is written based on my experiences, thoughts and feelings. It's up to you what you do with this info, there are no guarantees in life but I will sure try to motivate you!
If you can change your mindset, you will definitely make money!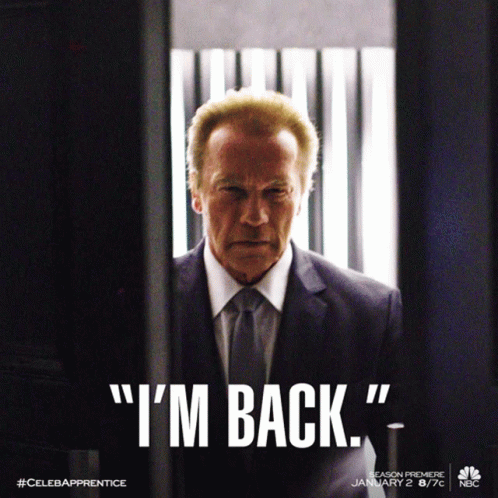 Yes it's ze me, the Billy B!
Damn! been 3 years since I written a descent thread and the why I will elaborate shortly.
Anyway, let me...
right away!
Why this thread?
To inspire as most of my threads, to let the few know that were wondering where I was what is up and to inspire myself
I've been catching up on the reading here on BHW and I have never seen so many posts with people giving up, down talking themselves, wondering why some simple method isn't working and giving up and being negative in general.
I can relate to this because this has been me for the past 3 years. Especially in current times, the world is fucked up!! It has always been fucked up in a way but yeah, currently it's going crazy. Wars, poverty, inflation, crazy elites, climate BS, pretty much all world leaders are idiots etc etc. I can totally understand how this triggers you as it triggered me till recently. Hopefully after reading this thread you at least have a slightly more (and I hope a lot) positive look on your money making journey.
So... where you've been?
So yeah, where have I been for the past 3 years? Location wise I'm unfortunately still stuck in my hometown. Some already knew but for those who didn't, in 2019 within 6 months my grandparents who I was really really close with and my mom passed away. So within a year I was alone on this planet. Needless to say as already being a heavy drinker I got seriously depressed! Like, suicidal and stuff. Am still surprised I'm still walking around as the amount of booze and pills I consumed, pretty sure deadly for most on here but by some miracle I've been granted enough time to change.
It's crazy really because for a while after they passed I was doing ok and was quite positive in this
thread
during that time but in retrospect, I wasn't grieving and not completely realizing how lonely I actually turned up after that. Just read my last reply in that thread and I literally said "
It's cool, I usually keep my threads alive but haven't been in the right mindset for a while now.
" I mean damn!
After they passed away, I had saved up quite some money in the bank, I wanted to invest in several businesses but every time something came up, either the seller sold it behind my back even though we had an agreement, real estate agents giving me a hard time, the county giving me a hard time, seemed like nothing was working and then I got in that already negative mindset. Then I went day trading crypto which was quite profitable for a while till I made one mistake and lost all the profits and then some.
Meanwhile, all my monthly bills kept going which I was paying from my savings. So I got around €1800/mo in bills like rent, utilities, insurances, loans, server costs, software subscriptions, internet etc etc incl groceries for me and my dog. After these failings I was like fuck it, going to build a camper, sell all my shit and just travel around but then this fucking covid BS came!! Restricting me in places where I wanted to go as I am not taking any vaxxes.
So then I got in a more negative mindset ! "Why the fuck is this happening to me?", "Why the fuck is this shit happening in my lifetime and not in 40 years or so" etc etc. That naturally for me resulted in more drinking and more wasting my life. I got many projects that I know will make me a lot of money but when you drink, you never in the mood on working on them. The moment I'm drunk I just want to forget everything and drink and play games, the days after I feel so hungover and fucked up that I don't want to do anything!
That pretty much sums up the past 3 years and then of course there is my turbulent
past
. Quite the rollercoaster life I would say.
Where you at now financially?
Even though I written many money making guides here and a couple other places, have the knowledge and skills.. currently at 42yo I'm broke AF!!
Hahahahaha
man that made me laugh hard saying that. Not because it isn't true but I'm happy and positive since a very long time and I know I'll be a BOSS soon again.
As a matter of fact, my bank account currently is negative -€250 and I got about €5900 that I need to pay off to loan companies and individuals.
How are you paying the bills then??
Hahaha this makes me laugh hard also because
A
I would never thought I would ever be earning money like that and
B
I'm pretty sure a lot of people that know me here would not ever think so too hahahaha
Anyway, to pay the bills while I work hard to get back on the horse online I... I... I deliver packages in my city on the scooter And deliver food for Uber eats.. Jup!
I'm sometimes even packed like a mule.
And this I'm doing 7 days a week spread over the day. So 2 hours around lunch and about 3 hours in the evening so my dogs are not long alone plus before, in between and after I'm working on my internet projects. A little bit more about my schedule later. I'm also cultivating gourmet and medical mushrooms lol. They are easy to cultivate, once you got the knowledge you can keep on growing them for free. Sell them, make supplements out of them or simply eat it em
So you see, even a guy like me, which many perceived as being wealthy (financially speaking), has lost it all, is broke and has to start from scratch again and as said, if I can do it, you certainly can!!
Why you keep saying if "I can do it you certainly can"?
Because it's true! And I'm not even talking about my past of being homeless, sleeping outside in winters and being an alcoholic, I'm talking about my personality. Even though I have a neck of helping and motivating people but when it comes to myself, I was probably the most negative, stubborn, headstrong, hateful(towards people that had it better than me) egocentric person I knew. I hated reading, no1 could tell me shit I didn't know or if I didn't know I would just not agree because yeah, no1 could tell me shit!
When people talked about their problems which for me felt like peanuts compared to my past I would be thinking; Pfffft what do you know of problems and having a bad time?! Which I already know a lot people are just like that.
Even though I can be easy going I'm in general a difficult person to deal with(working hard to change though). Being ADD&HSP
(google it)
doesn't make it easier either! I'm easily distracted, I get bored really fast, procrastinating is my second name and get demotivated super fast, especially when trying something of which the person would say easy money and I would fail trying it. My mind would automatically be like "
FUCK THIS!!
". Then giving up, getting depressed, again failed after trying dozens of things and off I went to the liquor store!
Back to the same pattern it is, being negative, depressed, getting wasted, not giving a fuck equals ZERO work getting done! Then I was constantly holding on to the past and being frustrated that I was there at the birth of the internet and if I only had the drive, mindset and knowledge I have now I would've been, even though that is not my goal, a multi millionaire by now. But the past is gone, it's a waste of time and energy to focus on these things.
And yet.. after being homeless, heavy drinking for the past 20 years and the past 3 years hardcore, being broke, having debts, having 2 offline not so great side jobs 7 days a week to pay the bills, having no family, siblings, relationship, 2 friends that I pretty much never see
(they are there when I need em though)
..I'm typing this with a big smile on my face and looking positive towards the future even though the world is on fire and I'm starting from scratch with minimum budget.
So that's why I say, if I can overcome all that, turning such a shitty attitude and way of thinking around in the current situation, you most definitely can!!
But....
I get it, you might not be from a Tier 1 or 2 country but from what they call 3rd world country or a country with restrictions or both. When you look at the rest it's easy to get negative thoughts but there is where the trap lies. Yes, you might be poor but hey according to western standards I'm also the poor guy and believe me, if you're poor or homeless here, people look down at you almost in disgust where if you live in a poor country the majority are in the same boat so less judgement.
Anyway, believe me if I tell you, and it took me a long time to realize, it doesn't matter where you are at or what you endure, emotions are emotions. In the end everyone feels the same, I would always say BS to that but it's true. The love of your life cheats on you? We all have a broken heart. Someone you love passes away, we all feel the pain. Getting fired on a job you love, we all feel sad and angry. Someone scammed you for your last penny, we all get upset. Those happened all to me BTW
Only difference is one can take more shit than the other and the surroundings and infrastructure might be different however that is no excuse to not become successful. You reading this thread? Means you have internet, you have internet, you can read and learn stuff and try stuff out, getting better and more knowledgeable over time! However you won't reach that lvl if you give up fast and fall back in a negative mindset. If so, you just don't want it bad enough! There I said! I was the same
It takes patience, time and discipline to go further in your journey and I suck at discipline. I'm learning and exercising it as we speak but it's very hard for me but I'm getting there slowly.
What changed?
You know how they say the cliche things like "Change doesn't happen overnight" or another classic "Rome wasn't build in a day", again, when I used to hear stuff like that my first impulse thought would be,
Fuck this bs!!
Because I had the wrong mindset and was always chasing and looking for fast money, the quick money methods and even though in the beginning days of the internet there were a lot of fast methods that worked but those days are over! Stop spending hours on the internet searching for those methods because in reality they are either scams, total BS by BS marketers that want to earn a couple pennies of you or they are highly illegal and could send your ass to jail for many years.
Took me well over 20 years to find the right path I am on now. That's partially why I'm writing this in the hope you don't waste your life as I have. I'm man enough to admit it! I'm 42 and even though I don't look the age, I got a young, playful and naughty character, I am now considered middle-aged. I'm already half way of my life IF I'm lucky. Be like me how I am now but don't be like me as I was, if you're young, keep in mind, it's not a given fact you will reach my age. I've seen so many people pass away way before their time so I truly hope that after reading my long ass thread you will do what I'm doing now and change your mindset and path unless you're already extremely successful, keep doing what you been doing
Sooo....what changed? I can't give an easy answer to that really but just know, I've tried to stop with drinking at least a 100 times over the years and failed miserably! Same with online business, even though I had a couple small successes I failed tons of times miserably!!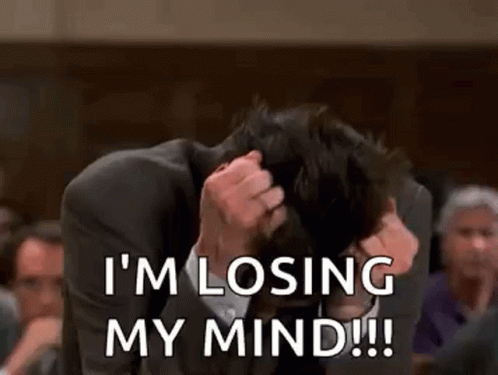 It's just hard to get out of that vicious circle most people are stuck in. I like the majority followed the news, politics, got into discussions with people, watch TV, Netflix etc. Then I would also heavily drink alcohol not remembering shit the next day and feeling like shit for days. Heart palpitations, feeling drained and anxious. The last time I drank was 11 days ago, and I know that might be short for you but believe me I haven't been sober for more than 2 days in the past 3 years, and it was a 3 day booze fest. Alcohol, benzos, I really didn't give a fuck anymore. When I woke up on day 3 not remembering the first 2 and feeling very badly for 2 days I was reflecting on my life.
I absolutely hate my country for several reasons but how can I escape all this craziness by doing nothing? I can't go out like that, I still have goals and dreams to pursue!! Instead of always feeling sorry for myself and feeling like shit I decided enough is enough! As I stated in my other thread from 2019, I'm a fighter! I just temporarily lost the will to fight and you might be in the same situation but you can get back fighting too!!
As Roy T. Bennett said:
"It doesn't matter how many times you get knocked down. All that matters is you get up one more time than you were knocked down."
But what me really got me pumped and going is a book! Of all things as I hate reading but no1 is going to mentor me so I have to mentor myself. So after suggested by many people I spoke online I started with the book "Think and Grow Rich".
(will drop you a copy at the end)
Which the majority of successful people here already know for sure.
I never believed a book could change my mind but it really did and not a little bit, it changed my mind completely! It got me pumped and gave me positivity again. I highly suggest you start reading that book if you haven't already!
Of course the book is just a tool, you need to be open for change, make changes and put in the work! Mentally and psychically!
My old and new ways:
As said, to become successful in making money online or even in whatever you need to change! It might be hard for some as it's hard to admit you have to change and your ways were wrong. At least I had to admit this.
I used to go to bed late at night, around 2am usually, get up at 9-10am. But at 12 I start doing delivering packages so that left me with only 2 hours to walk my dog, have breakfast and do some IM work. Then at 2pm I get back, work one hour, then walk my dog an hour and at 5 pm deliver food for 3 hours and usually get back between 8pm and 9pm. So then I have 5 hours left to work on my IM projects but tbh, it's the end of the day, Im already tired, after dinner I feel even more tired and so don't work on my shit at all.
Total waste of time!
I changed this radically! For the past week I'm getting up at 5am, work 2 hours, walk my dog, have breakfast, work another 4 hours before I start my package route, that's already 6 hours of work into my Online Business. Shiiiit, I've done more work in a week than the past 2 years. Then another 2 hours spread over the day makes it a total of 8 hours working online and 5 hours of offline work spread over the day. After my evening job come home, make diner, watch one episode of a tv show I'm currently following (for those wondering, It's "Sneaky Pete") and retire to bed at 10PM.
I started at going to bed at 9pm and got up at 4am but that really didn't sit so well with me. I will also change the current schedule slightly cause I need to get my ass to the gym so it will deduct 1 hour of my online work.
Now I understand not all of you can change your life so radically like me because you might have a GF or a family with kids, long work hours but what is important is that you do change. I'm using 7 hours of sleep but you can do with 6 or maybe even 5 if you're young and healthy unlike me lol
Anyway, you need to MAKE time and keep in mind, this is not forever! It's a phase where you work hard so later on you can work less. Don't procrastinate like me because the longer you do, the longer it will take and before you know years has passed, start making changes today! Start reading Think and Grow Rich and make preparations to change your ways and follow a different path.
Some suggestions to cut out of your life
This is like the rest my personal recommendations that has worked for a stubborn SOAB like me it might or not benefit you but can't hurt to try right?
Stay away from the news. Either in TV form, websites or stuff like FB news pages. Especially the last one, big chance you will get into a discussion with someone that has a different opinion and at the end of the day, what did you really achieve? Nothing!! I've had so many discussions on FB, got thrown in FB jail tons of times and what are you really doing? Having a discussion with a stranger about BS. Total time waster! You (I) could've spend that time learning and working towards your goals and dreams.


Same counts for politics. Pretty much everything above is the same for politics. It's a waste of time! Unless at least 10% of the people of a country stand up for their rights don't even bother. You can't change what these idiots are doing. I've spend a good time being frustrated about their decisions but it's pointless. Fuck em! Spend your time and energy on YOU! The late and great George Carlin explains it very well!


Another topic, religion. Like the above 2, don't get into discussions about religion. Those discussions are literally endless and often end in bad vibes. Let everybody believe in whatever they want, you just focus on YOU!


Stay away from social media unless it's for business because before you know already you will spend hours on there. Take TikTok or FB reels. Once you start swiping you keep swiping, it's what it is made for, to keep you on the platform. Same with YouTube it is an awesome platform where you can learn so many things but it has also shit load of time wasters. For example, take Mr Beast, now honestly I never heard of the dude till someone spoke about him in a tutorial vid I watched. Ok he makes shit tons of money but how? Through people watching his videos. So instead of spending time on yourself to get to the point you will earn money you are making him money by watching his BS. And sure, I guess he is entertaining with his crazy videos but I don't have time for that. I'm laser targeted at what I want to achieve and so should you!


If you have cable TV, get rid of it! Besides those fucking annoying commercials all the time it is a total waste of time and energy. These days the majority of programs are garbage anyways and a lot of times have a hidden agenda, just stick to a couple stream services.


No alcohol and/or drugs. This coming from a hardcore abuser but yeah, it will drag you down.


Cut out negative people from your life. There are always those people that when you tell your goals and dreams they will give you that sarcastic "Well, good luck with that" or some other negative comment, they don't contribute to the quality of your life so no need to have them in your inner circle.





Don't party too much, at my age it's easy because I don't like crowded places anyways but if you're young it's tempting of course but plenty of time to party once you're successful


Cut out junk food and other crap. Also, coming from a guy who had/has very unhealthy ways of eating. Like yesterday, when I'm up since 5am and usually have a pretty hard dip around 4pm. Yesterday I got tempted to eat 2 slices of pizza. I felt even more tired after. Working hard needs fuel which means healthier choices.
I probably forgot a few things but these are the big things for me that makes me unproductive.
Some suggestions to get in your life
Now that you cut out all the BS out of your life you got plenty of time. Start educating yourself. Either through online methods or books. You don't have to spend hours but you can if you want and got the time. Me personally, I read 30min in bed before sleeping.


Set long term goals! Write em down, visualize you having whatever your goal is and repeat those in the morning when you get up and before you go to bed. When working on your online business keep visualizing and see yourself having what you want. It might sound lame because I thought so too but once you read Think and Grow Rich you will understand.


Getting healthy mentally and physically. Healthier eating and working out for the body, positive thinking for the mind. It's ok if you can't do it all the time because I can't either but it's important that even if you might fail sometimes that positive thinking it's your standard configuration when you get up.


Surround yourself with like minded people, super easy these days, then make a discord or telegram group or something and keep pushing each other to get things done!


If it's an issue like it was for me, let go off the past! You will never be able to change it, you will never be able to go back and believe me, I've had days thinking about the past and the opportunities I had which then made me sad and depressed but it's gone! Or the opposite, maybe you were successful in the past and lost it all and ended up with nothing. You can't turn back time. You can't erase what happened. What's done is done. For some, like me it was very hard to accept but if you think about what happened "yesterday" the less time you have to think about tomorrow. Time to move forward and chase your goals and dreams!!
Final words
Ok that's what I had to say and feel about it. Stop chasing the short term, quick money making BS. I've had many guides that are sold on several forum for anywhere from $10 to $50 having exiting titles like: Easy $1000 a week etc and believe me the methods that are in there are bullshit! Well not exactly bullshit but common knowledge like dropshipping, webdesign service etc, nothing you can't find for free. Think long term! Treat it like being a business owner! Set goals and accept it can take months or in my case a year or longer before you get to the right path.
It's ok to fail, it's ok if you do some extra non online work as long as you keep your goals and dreams in your mind and get back up when you fail and keep going. It's better when your time has come you achieved your goals or dreams or if you didn't you gave it your absolute all instead of being miserable and upset. Can you really really say you gave it your all?? Most people will not and are content with living the average life which is fine but if you don't want to live like that, give it your all!!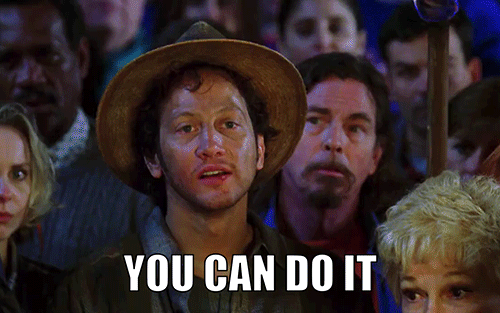 I will leave you with some inspirational quotes from the late Roy T. Bennett:
I hope this thread made you think differently about things and if not
YOU CAN GO FU
....
Ah yeah, before I forget:
Think and Grow Rich
epub version for if you have an e-reader or
Think and Grow Rich
pdf version
PS: to put my words into action I've started a new
journey thread
, feel free to check it out
Have a nice day!
Last edited: