Jr. VIP
Jr. VIP
Premium Member
Joined

Mar 17, 2018
Messages

639
Reaction score

886
Website
I have about a million virgin proxies that I have no use for at the moment, and since I haven't done a giveaway in a while, what's a better thing to do than to give them away to my fellow BHW members?
These are real virgin proxies made from real virgin IPV4 and IPV6 IPs. You cannot find those anywhere, not even in the marketplace. You'll see the quality of real virgin, untouched proxies that have never seen the internet before
Here are the rules:
You get unlimited proxies, but you can only request once per day.
Your account must be at least 5 days old.
This giveaway will continue indefinitely or until my assistant quits which can happen very quickly depending on how many people reply
So you make sure you don't miss this giveaway.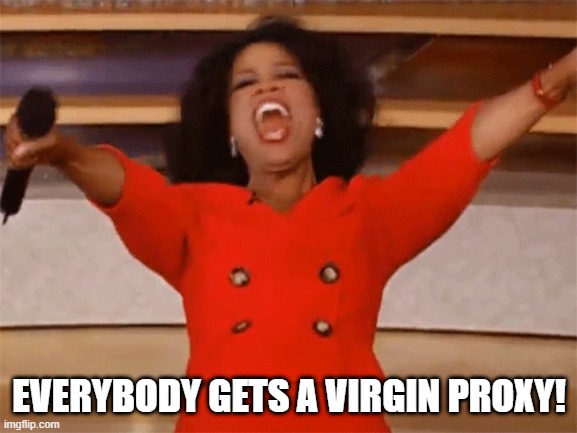 Of course, these can be used for anything, SEO, Sneakers, IG, Pinterest, etc.
To enter the giveaway simply reply "
I WANT A FREE PROXY
" and you'll receive one in PMs. Every proxy will last for a whole month. If I see a lot of demand, I might change it where every member gets 10 proxies at a time instead of one.
Lastly, If you're interested in making your own datacenter proxies check out this guide I made: https://www.blackhatworld.com/seo/m...-a-few-clicks-and-no-code-whatsoever.1254506/

And if you're interested in making your own 4G/Mobile/Residential proxy, check out this guide: https://www.blackhatworld.com/seo/f...automated-in-10-seconds-with-1-click.1252694/
Last edited: