Joined

May 20, 2020
Messages

13
Reaction score

1
Hello there,
I hope you're an EXPERT and have some experience in the field of SEO, then only you'll be able to answer my question.
If you're a NOOB, keep reading, you might find something you were IGNORING...
So, my question is..
Let me first tell you, I just started my blog website, it's just 2 month old, the domain is also totally new.
I made a wordpress website, perhaps that is the easiest way for me.
I'm using the YOAST SEO tool for my website.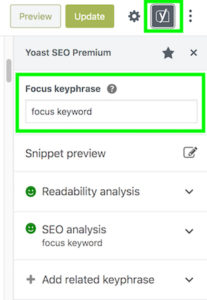 Here we have to enter a Focused Keyphrase while creating a post.
But as we know, a web page is ranked for many different keywords (HOPE THIS IS RIGHT)
So entering a "Focus Keyphrase" in yoast is just for Analysis of the page for the keyword or it effects the ranking??
And if Yoast is just for Analysis of page, we know about Keyword Cannibalisation, and we also know that one page can rank for different keywords.
I'm trying to build my website around one topic only, and so maybe my website will have pages that will contain similar keywords.
I think this happens with every website......Please I need your Views on this one....
I think this will pop a question in everyone's mind who is reading this article....
Please let me know in the comments
Make sure if you're an SEO expert.... I need your views specially on that Yoast question...
Let me drive your focus again on that one,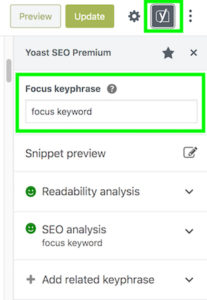 Is yoast "Focus Keyword" is just for analysis of the page for the keyword we enter or it effects the SEO in any way??
Please Please Please...I NEED HELP
And I think this was a worth article for every noob too...