Lately, I've been receiving some MP regarding this topic, and given the fact that the latest October patch has become widely spread and affected a ton of users within the forum, I've noticed that 100% of the sites have 1 thing in common: Serious Quality issues in different aspects.
According to the
Quality guidelines
that many users in the forum have been updating for several months, there are 5 main aspects that you should be considering in order to keep your site fresh and friendly against those latest Mr.G patches.
Reputation: essentially how the other sites talk about your site.
Trust: Does your site feel trustworthy when you look at it, or does it feel a random f***r trying to sell you some shit/install you a virus/or selling expert advice about something that could impact your quality of life (your sweat-earned savings or your health mostly) with an extreme poor copy written by a nonentity?
Expert: Please, put a face there. Don't sign your articles as "CryptoSuperPro". We all need to see that pal with his Armani's suite giving such financial advice or a white lab coat guy or gal giving some health advice (or Schwarzenegger when talking about those toxic supplements). Furthermore, that gentleman must exist, either being YOU or someone for real. Make it happen please, I hope you know how. If needed, build an alter-ego.
Authority: a.k.a. Domain Rating, quality incoming links in short
Quality: Finally, Quality of the content. AI poor copy, Spinners, Scraped content (duplicate content in general), etc… it's the perfect formula to be hit. But not all niches are equal. Generally, affiliates and generally illegal content are the worst targets. For example: Amazon/AliExpress scraped content, Play Store/AppStore/Younameit scraped content for APK. IMDB/RottenTomatoes… for film piracy, etc…
These are THE BEST methods to

BE HIT

by these updates:​
Rep-wise

​

Typically, reputation won't affect, except for those kinds of sites that are doing direct business with their customer base (like ecommerce and services sites, including Local SEO sites). Those sites prone to appear in sites like Trustpilot, G2, etc. are the ones that could be impacted by a REP hit. For this kind of sites, the fewer stars the better. Just forget about those review sites and you will guarantee your VIP seat to the wonderland of the visit desert

For general ad-niches like gardening, tarot and video gaming (just to name some), REP is more about a win-more strategy than losing ranks. In this kind of setups, Rep is the way to get to the top, but won't put you down.
Trust-wise:

​
Be a nonentity.
Do a download site (software, films,....) with a TON of ads. The best are the ones with the HUGE download button just over the real download button. The more deceiving is your site, the better.
The weirder your design, the better. No design at all is the best.
Try to avoid all the links regarding your privacy policies, your "who you are", etc… The more anonymous is your site, the better.
Put an infinite scroll so it's completely impossible to reach your footer with all those links
Overall, think on any possibility to make your site fishy AF. After you have finished your site, with all the ads set and all that, think to yourself: "Would I follow this advice, buy here, or download here?" If the answer is NO, then you have done a GREAT job trust-wise
Expert-wise

​
As suggested above, the trick here is to remove all "about us" and more importantly, sign all your articles with the name of your site. It's critical that you remain the most anonymous as possible
After you have done your expert profile, leave it as it is in your site. Suddenly, any user will find out that the son-in-law of Bill Gates, a multi-millionaire visionary dude, has built the best financial advice site on the internet, but he doesn't even need a LinkedIn, or a Wikipedia bio site. Probably one of the most renowned doctors in the planet, I cannot find a single paper. Feels great to trust in a jackass, when I'm dealing with a grievous illness.
Authority-wise

​

Most likely, the most effective methods,

go to this site

or

this other one

and purchase the product sold there. Then set or send your site and run the campaign for a couple of days.

It will work wonders

. You will skyrocket to the first position of the ranks. (Starting from below)
Quality-wise

​

Finally, this is my preferred.

We all know that we mostly write for Mr.G. No one cares about the final users because the

upper case g is such a lottery

. Doing a Herculean effort to create quality content may probably be completely disregarded by those pesky robots, unless you are trying to keep your already ranked site

status quo

.

So basically, in this BH forum, we can all understand that trying to fool the huge G is our bread and butter. Problem is that

the mastodon is constantly evolving

and not understanding this, makes you the fool. Asking if spinners, AI-auto-generators, translated content, work, is worrisome because you clearly can't understand the underlying issue:

Sponge Bob is waiting for you in the deeps.
So quality is a tricky part: you can perfectly rank 1 even with the shittiest content for a huge competitive keyword. But the thing is that as soon as Google picks up with your trick, it will death sentence your site (specially if you have put all the eggs in one basket).
Are you using that wonderful AI content generator recently purchased from AppSumo, and 2K/day visits for such generated content? The sooner than the latter, one day, Super G will read it, vomit, and then put the awaited stamp in your domain.
Be aware of this: I'm not saying that I'm against shit content. In fact, I love it and I'm constantly trying to learn
new methods
and
methods
, in order to keep it up. But being aware of this, and clearly setting your expectations for the future, will relieve you from writing in the forum on "
why this happened to me
".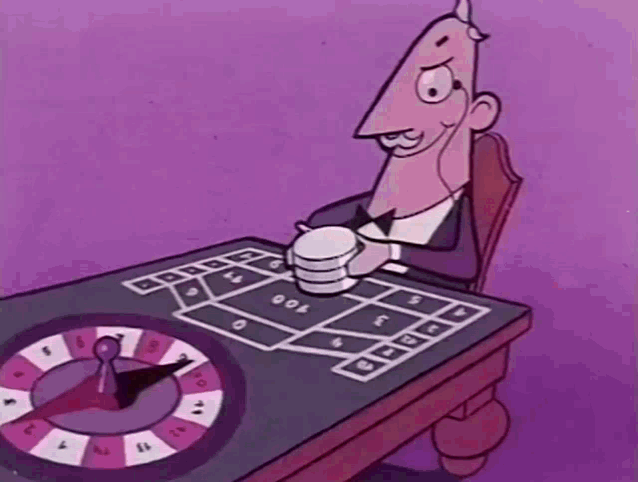 Conclusions

​When going down to Quality impacts, we must understand that Mr.G is a casino roulette, and once the ball drops in your square, you are done.

Don't ask yourself why your competitors have not dropped. The roulette keeps spinning and if they are executing the same practices as you, they will drop soon.

Just wait for it.

Surely, there are certain strategies to recover that will be enough for a guide itself, but occasionally, the amount of time to recover could be higher, than the time you may invest on starting from scratch (because 99% of the times, recovery, means, starting from scratch, with a site that you already know has been pinpointed which kind of feel really disturbing)

I've probably forgotten some other elements that could be causing a drop in the rankings for current and future Goooogy updates. But mostly, these are the most common I've read over and over again, in the past few weeks. You are welcome to send me your site, specially a specific page that has been particularly hit (not the site's home which is useless).

When you receive visits to your site, they generally come to a specific sub-page and when you are hit by an update, what you see is how that specific page has dropped to 0 or almost 0 visits when it was receiving 1K+ visits month or day.

This is the page I would prefer to check, not the whole site.

I would not answer via PM, but I will describe here the scenario and then suggest what could have happened (in case I discover and have not been already stated in this micro-guide). The idea of this is trying to understand and generate an analysis for new use-cases. I will @ Mention you in such case, when answer is provided.