Joined

Nov 20, 2008
Messages

1,395
Reaction score

517
Age

42
Facebook FriendAdder Description:
Facebook FriendAdder is something similar with our another marketing tool
Twitter FriendAdder
.
It can add your facebook friends full automatically, bypass captchas, support proxy and unlimit your facebook account number. You can also add a message to your friends while adding.
Please use following instructions to get started:
1) Download, install and start Facebook FriendAdder from:
http://www.livelybrowser.com/download.html
.
2) Click "Facebook -> Manage Accounts" in the program main menu.
3) Click "Create new Free Facebook Account by IE" link if you don't have a facebook account yet.
4) Click "Add..." button, input your facebook username and password, then click "OK" to import your accounts.
5) Click "OK" button to close the "Manage Facebook Accounts" dialog.
6) Click "Facebook -> Add Friends..." in the main menu.
7) Click "Find" button in the "Friends" field to set your target group or page.
8) Input any message you want to send to your friends while adding.
9) Click "OK" button to start adding friends full automatically.
Following are some screenshots: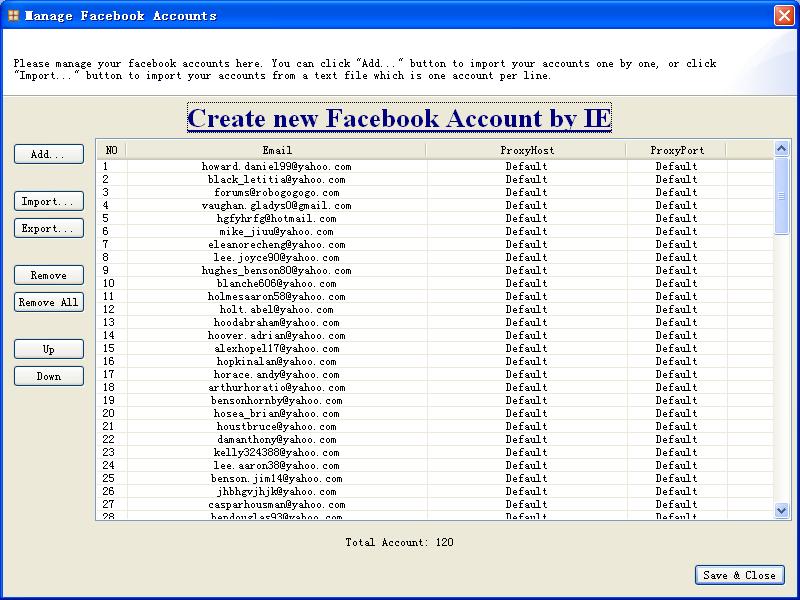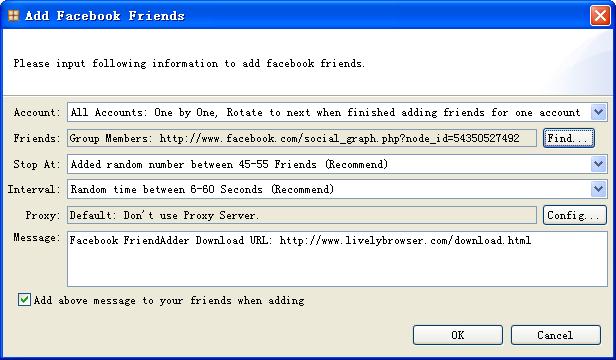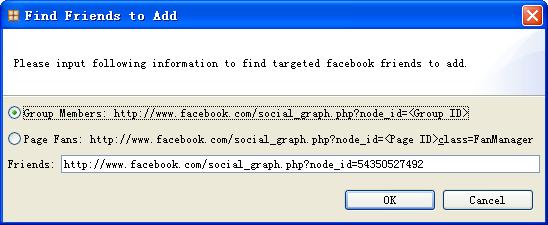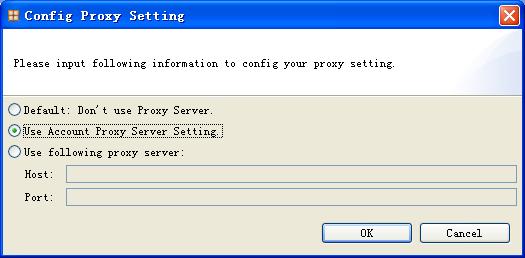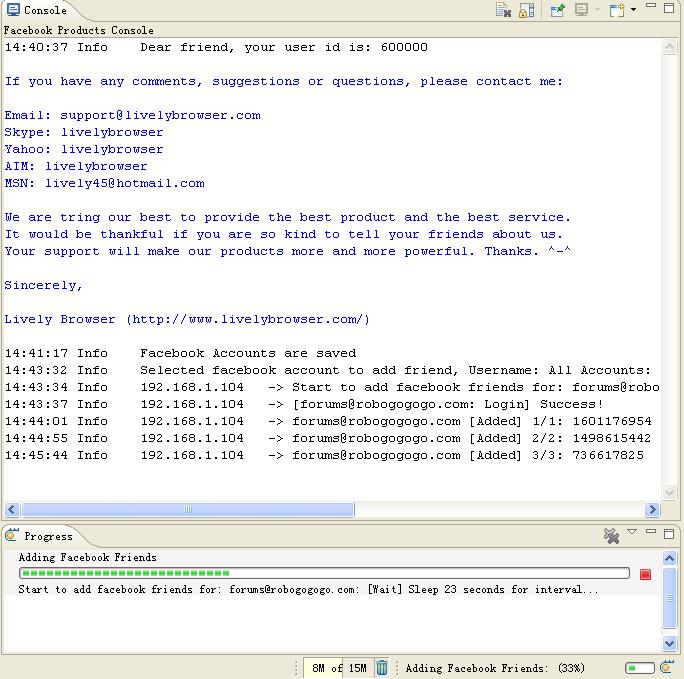 Price & Refund Policy:
The price of this product is $50, free to update and life time license.
You can also free to try it 3 times before you determined to buy.
After you paid, we promise:
30 Days Money Back without any condition
Just click the "Buy Now" button in the program to get your license within minutes please. If you don't think this product is for you, please feel free to ask me for full payment refund within 30 days.
In addition, I would like to provide following review copies for BHW members:
Limitted 10 Free review copies for Jr.VIP who are Donor
Limitted 20 review copies with 50% discount
Hurry up, PM me or leave a comment in this thread to ask for a review copy for you now. I will send out the review copies basing on the time of your PM or comment in this thread. Thanks.
Sincerely,
Lively Browser
Last edited: