Joined

Jul 2, 2019
Messages

381
Reaction score

278
This is a shitlist for
@Elker
Elker, in my opinion, is running the worst service on Black Hat World:
Trust Pilot Reviews as low as 0.5$ per review
Mainly Written
High Quality
Drip Feed
Select Location
I, IG Growth, am taking full responsibility as the buyer for this BST transaction and this shitlist post. However, I am uploading this with the Skype name, business names, specific review information, and website names removed in order to protect my anonymity.
My experience with Elker's service has been the following:
- Elker has sent & edited negative reviews to my company's Trust Pilot.
- Elker has been
horribly non-responsive
and made promises to begin work, but failed to do so numerous times.
- Elker has had 50 reviews removed from my company's Trust Pilot, despite suggesting reviews are 99% stick.
- Elker has claimed that my request for wanting "drip-fed reviews" and "don't send me 1-star reviews" to be "huge requests".
LMAO WTF
- Elker is claiming he doesn't have responsibility for negative reviews that appeared from his accounts (that he initially took credit for), despite every indication that he does. He has fixed previously negative reviews he "accidentally" sent.
- Elker is claiming his policy is "no refunds once delivered" but when I pointed out the order wasn't delivered, he changed it to "no refunds once started".
- Elker needed to be constantly reminded to do his job. He also needed to be constantly reminded of the specific job requirements. He forget numerous times how many reviews needed to be sent, the turnaround time, etc.
- Elker didn't drip-feed the reviews like we originally agreed. I don't believe he understands what drip-feed is.
- Elker agreed to USA only reviews, but a significant portion of the reviews are not from the USA.
Overall, I'm pretty easy-going about the service. I understand it's a quantity over quality type of service. I went along with the poor service for the most part. When he sent the first 3-star review, I basically said, "well might as well send a few more so it looks more realistic." When he thought the TAT was 20 days, I went along with it. When he sent 30+ reviews in a day despite agreeing to dripfeed over 3 months, I basically said, "Well, as long as you send them I guess that's fine."
But it's clearly got to a point where the seller is completely incompetent and likely damaged my business in the process.
I don't believe the seller has necessarily malicious intent, I just think he's completely incompetent to do this job correctly, and I don't think he should be allowed a platform to sell his services on Black Hat World. I'm sure he has some happy customers, but this is a recipe for a disaster. He's routinely ignored negative comments on his BST, and it shows a lack of character and respect for his clientele. I think BHW should remove him as a seller.
I have attached the entire Skype conversation. I have also attached evidence of the 1-Star review, the 3-star review, the 50 reviews that have been removed, and I have attached my various comments that I posted in the seller's BST which went ignored.
I tried to come to an agreement with the seller. He didn't seem to be bothered by the idea that I would post a shit list. I asked for a refund of the remaining amount, and for the 1-star review to be edited or deleted. He didn't have any interest in doing either. He claims he's not responsible for the 1-star review, but considering my history with the seller (and with all the evidence I have gathered), I think it's just another example of negligence on his behalf. The original 5-star review came at the same time the other reviews came in, and it was edited to a 1-star review around the same time I was receiving reviews from the seller. That specific 1-star reviewer profile also shares similar reviews on his profile as other 5-Star reviewers (they review the same sites that the seller clearly is also working for). I can send proof & screenshots of this to mods.
Again, I don't necessarily care if this seller gets banned or not. I just simply don't think he should sell anymore on Black Hat World, and I think he should face the criticism of his services in a public light. At the end of the day, it's a $90 service. It's not that big of a deal, but having to communicate with a seller that's incompetent does take up a ton of time. Getting negative reviews hurts my business. Getting non drip-fed reviews looks suspicious. And so on.
We don't send fake reviews to our company for malicious intent. We have thousands of happy customers, and we just want our customer ratings to reflect that. If you're looking to do the same for your business, then absolutely stay away from
@Elker
and his services.
Since I know
@Elker
won't fix the one-star review he edited (
and continues to claim it's not one of his accounts despite it sharing the same history as other reviewers)
, all I'm asking is for a $60 refund (which is roughly the amount of the undelivered service). I believe I deserve way more (I think the full price would also be fair), but I'm settling for the bare minimum. I definitely can make an argument that he's done more harm than good. His "no refunds once delivered" clearly shouldn't apply when the service isn't delivered and the service I received is significantly different than what was advertised. I can't settle for the "let us finish the job instead of refund you" idea that he presented, because he's clearly beyond incompetent and his previous promises never came into fruition when he said they would.
Even if he does refund the $60, I am strongly suggesting that BHW not only re-evaluate his service, but to consider closing his BST due to the numerous issues that are present with his policies, his behavior, and his ability to deliver the service as advertised. I want better, professional sellers on BHW, and this is not a good advertisement for the quality of the BHW marketplace. BHW can do better by not allowing sellers like this to continue to advertise on the platform.
Below is a link to a 20 page PDF that contains our full Skype history. I remove some confidential information, and I place that information in [BRACKETS]. I provided a few screenshots of the text in there as well for further proof. I can provide screenshots of any specific text if requested by the BHW staff. Screenshotting the entire chat would be too time intensive since it covers nearly a month of communication, but I will do it if requested by staff.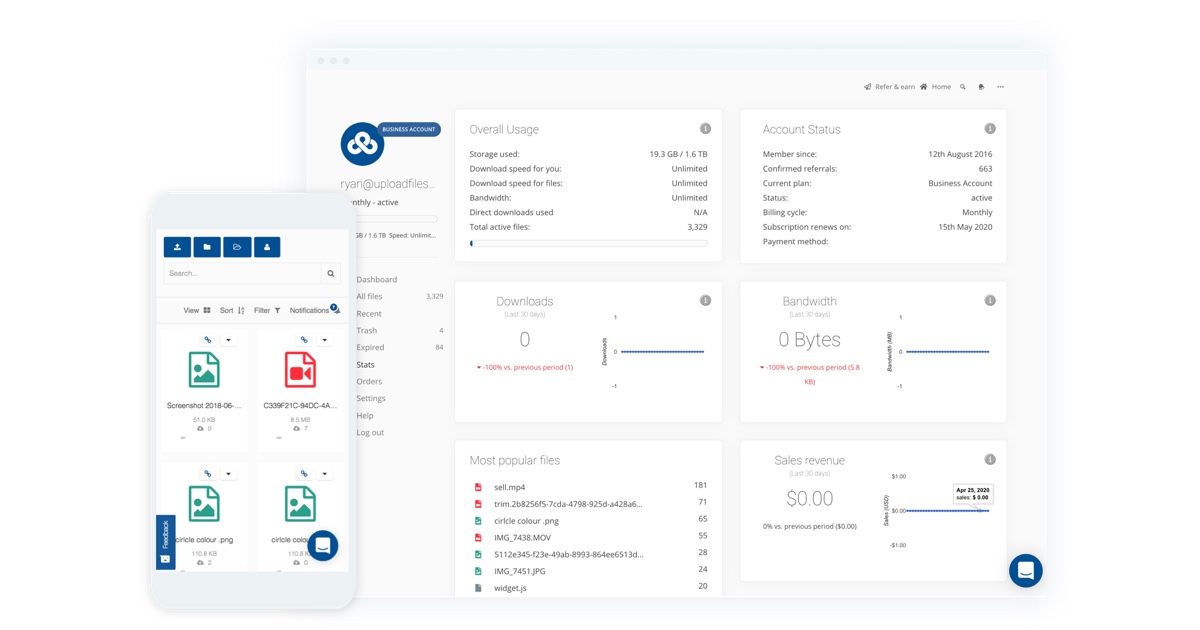 Download convo.pdf for free from ufile.io instantly, no signup required and no popup ads

ufile.io
I can send screenshots for whatever is necessary - the before & after one star review, the 3 star review that was sent and fixed (to show he's capable of doing so), the notice of the 50 reviews that got removed, the similar review profiles & same sites that the 1-star reviewer shared with other 5-star reviewers. I can send all that information to the mods. If I share it here publically, I'd have to censor too much information and I'd rather just send it to a mod if requested. I have plenty of evidence.
If the seller wants to share screenshots, I'd prefer he share the screenshots directly with the mods/admin in a direct conversation because I simply can't trust him to share any information without exposing the company we work for, our identities, etc.