Joined

Dec 21, 2017
Messages

2,537
Reaction score

501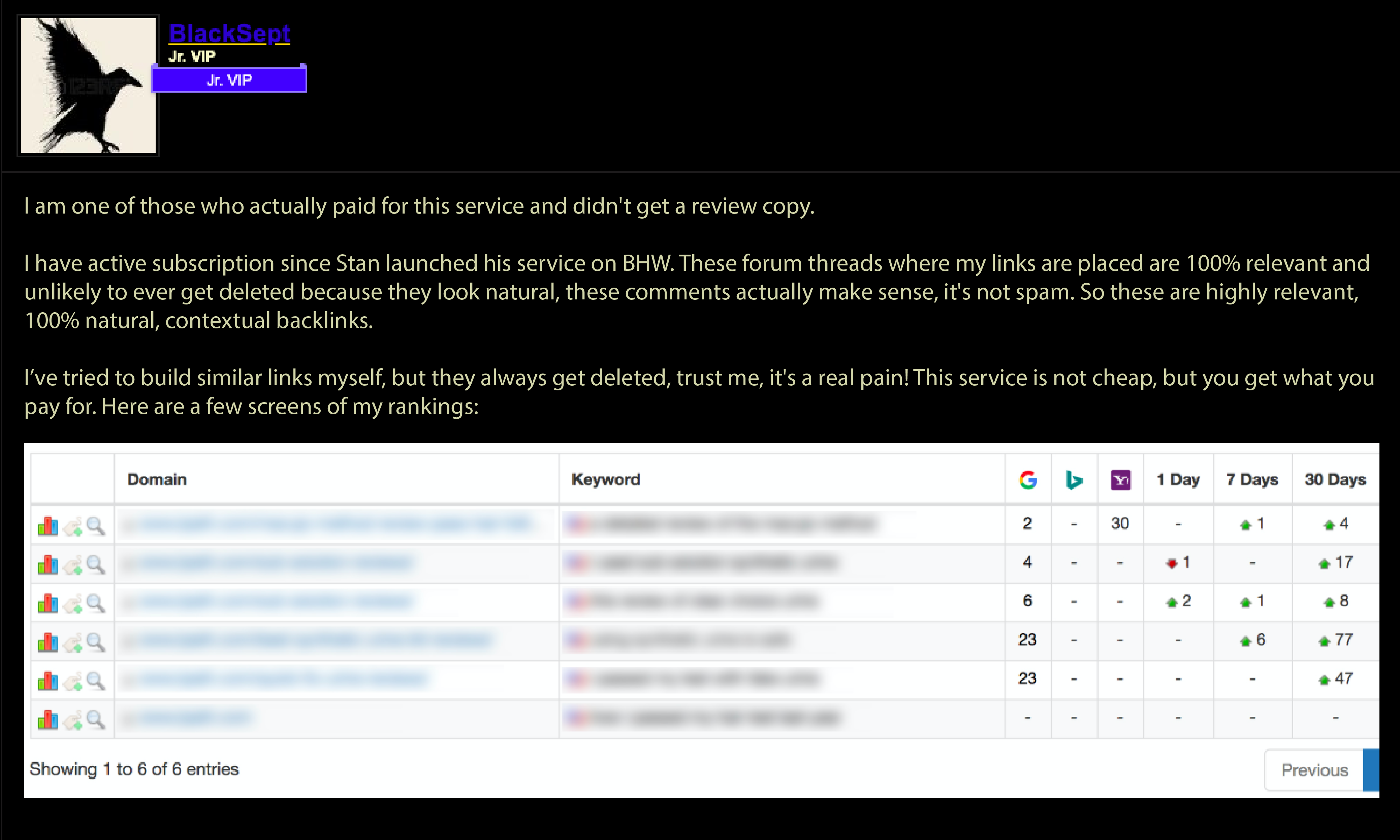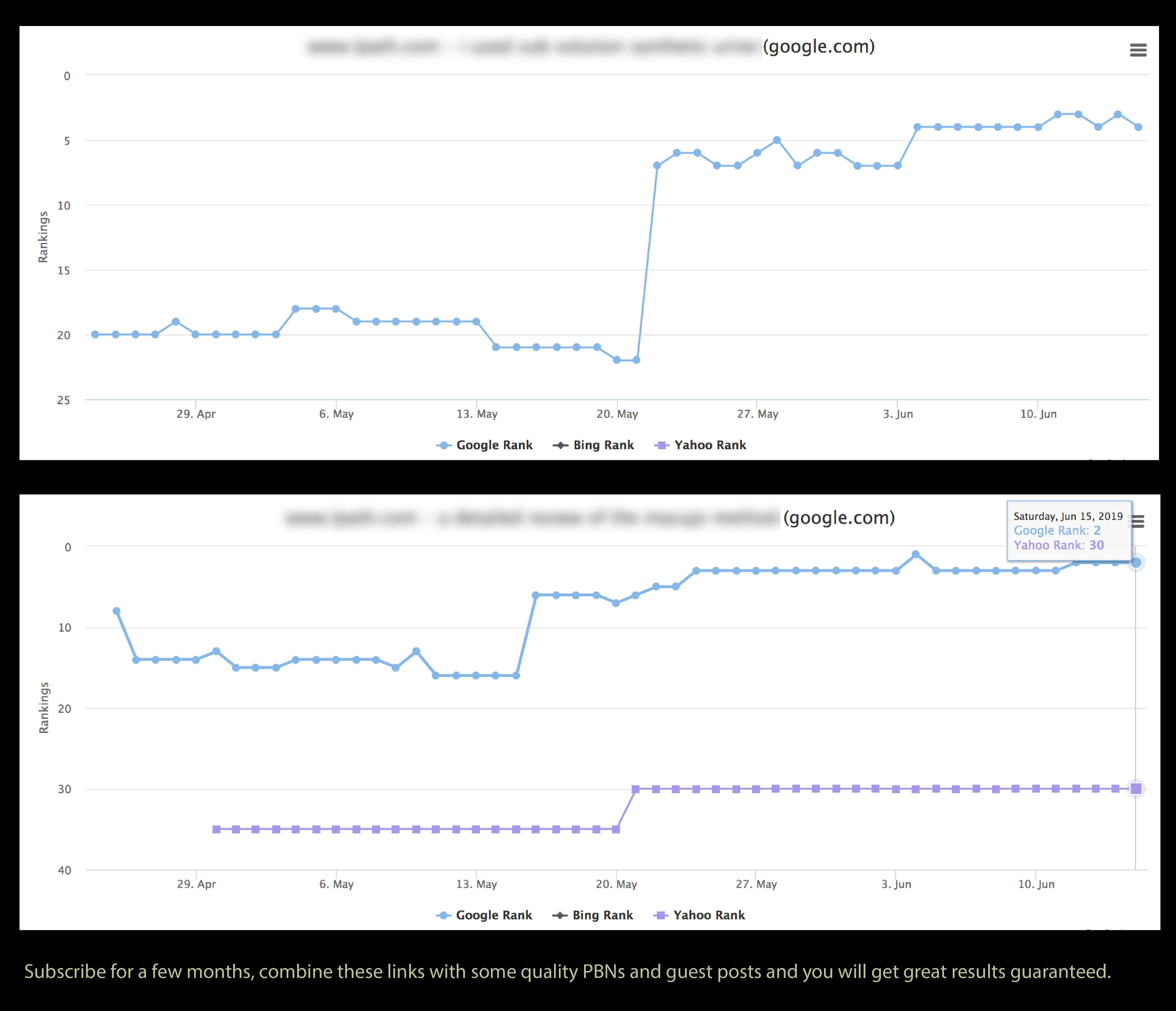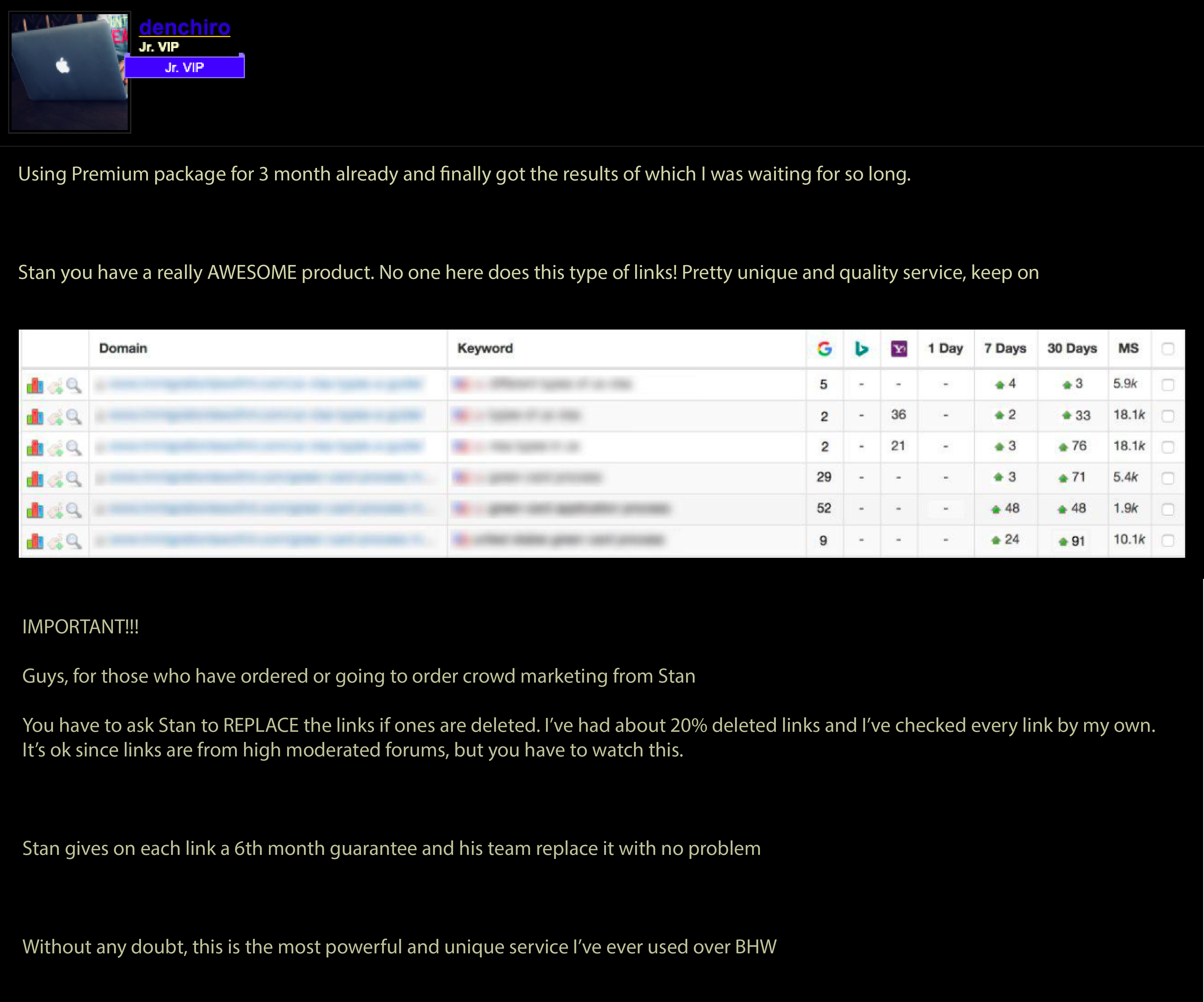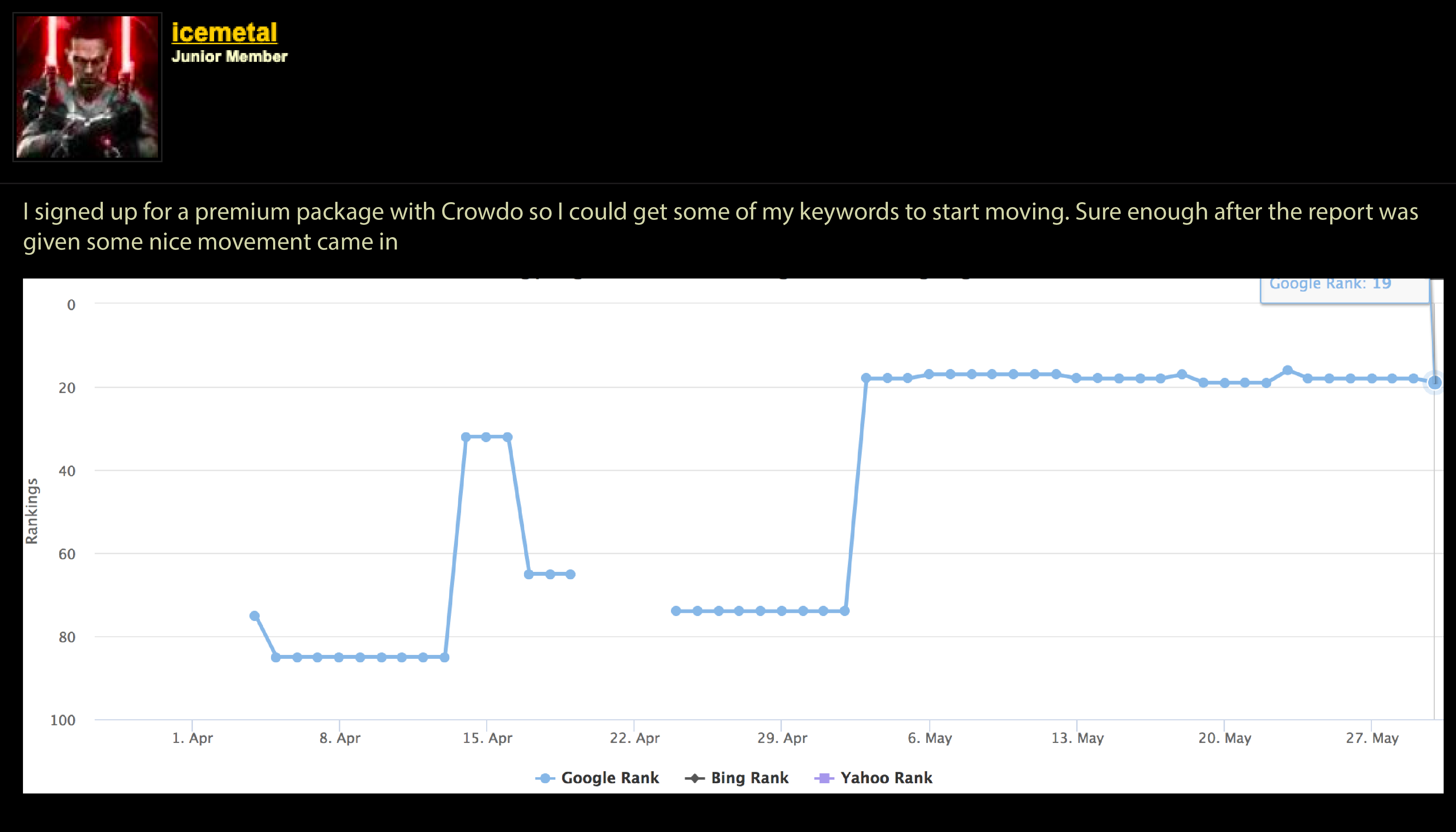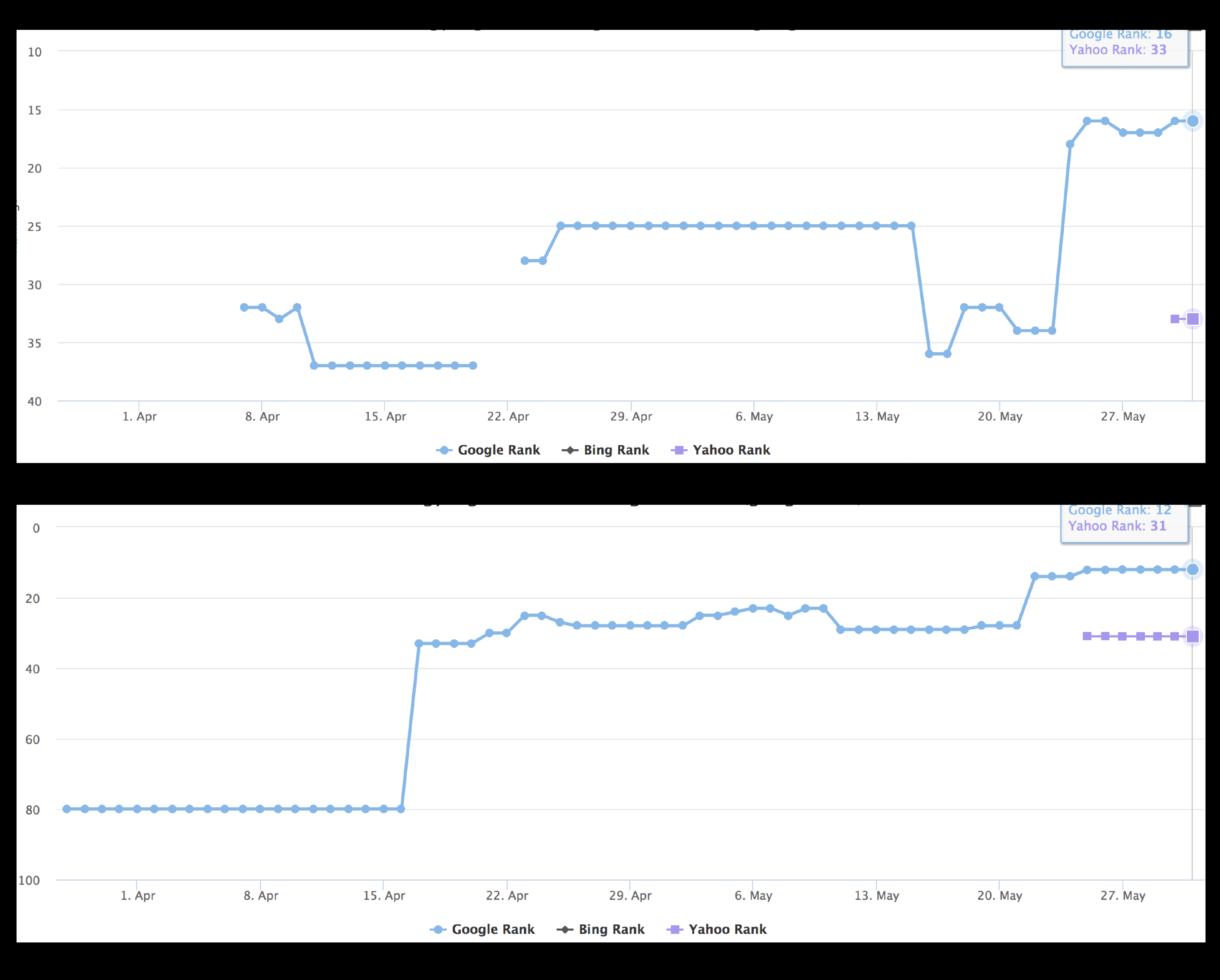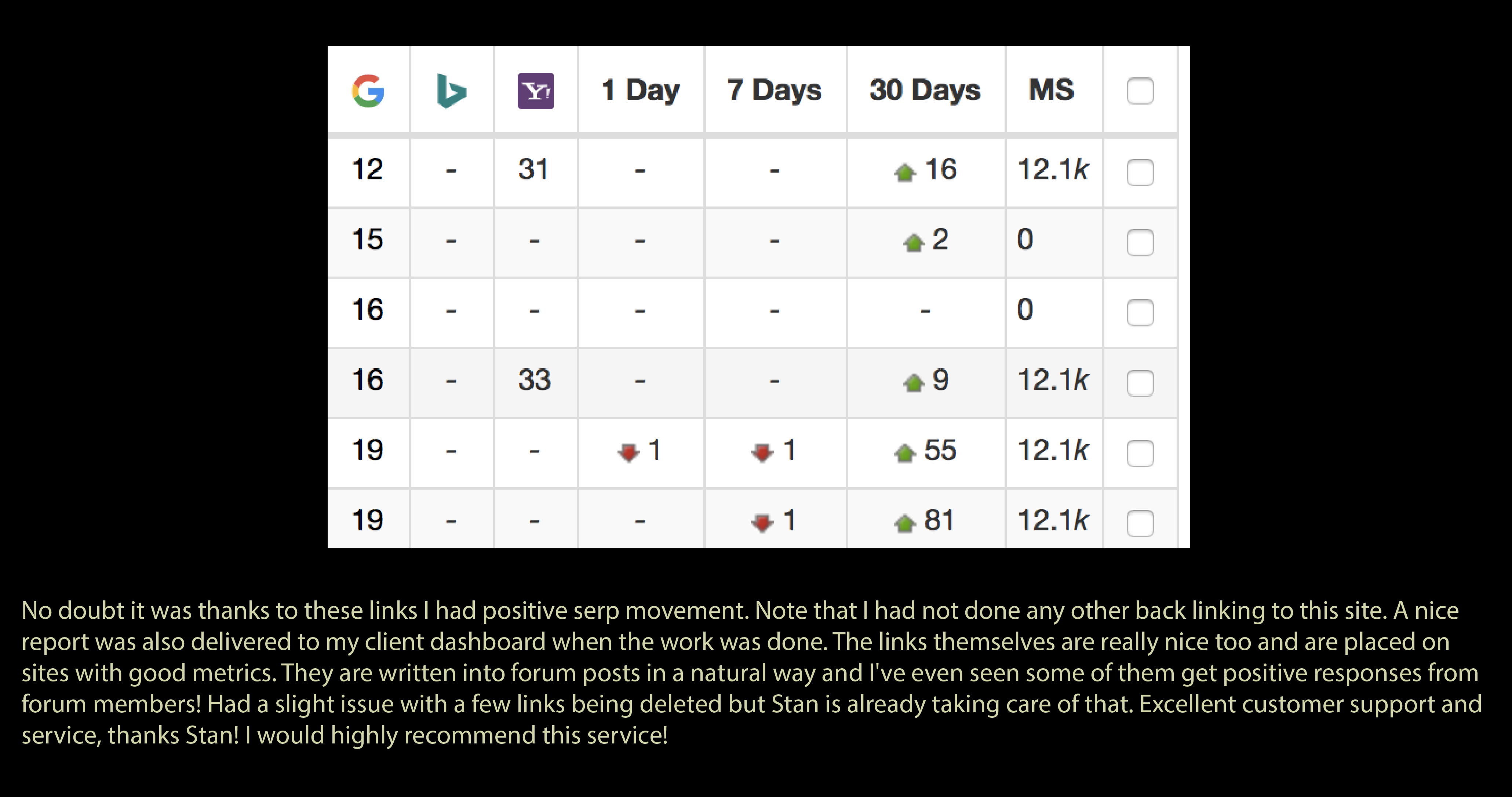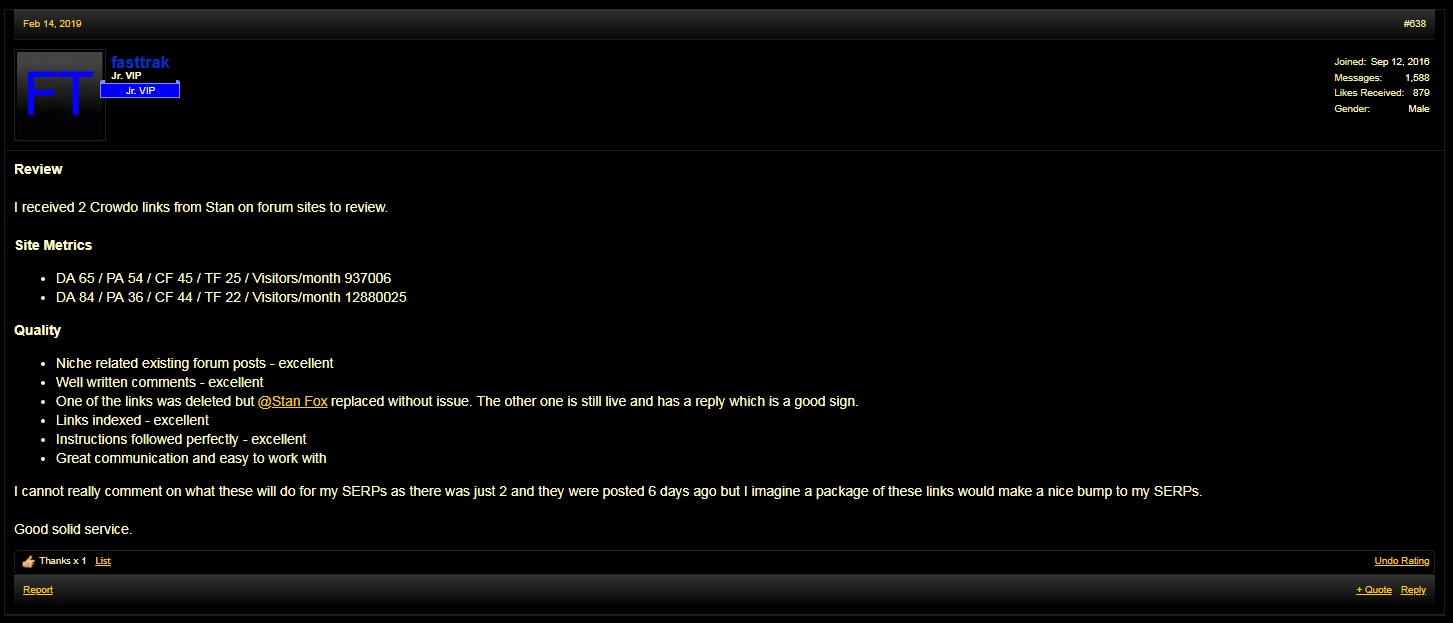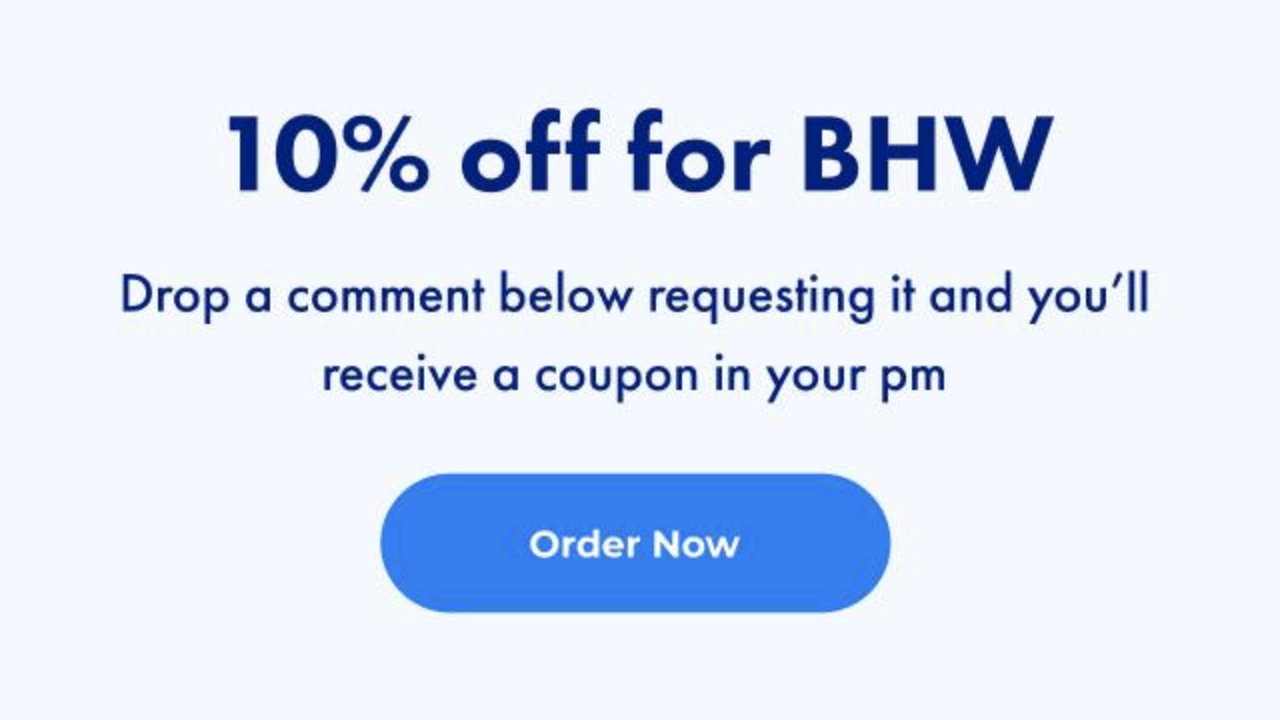 Interested in the free trial!!
Sent in PM.
I've received my review copy of Crowdo Links from

@Stan Fox

, which included 2 niche relevant Crowdo Links.

I sent my url and desired keywords, and Stan provided me with two links on forum posts.

The first link was a d0follow link on a domain with some nice metrics of DA 81, PA 61, CF 51, TF 51. The link the page is on is indexed by google and the comment and thread itself is extremely niche relevant so fits very nicely with the topic.

The second link was also d0follow, on a domain with metrics of DA 76, PA 39, CF 42, TF 32 on a website that recieves a strong amount of visitors. Again, the comment containing the link and the thread itself was extremely niche relevant and does not look out of place.

Stan also mentioned to me that there is a six month guarantee on these links and any other ordered links if they happened to be deleted, as they are posted on active, moderated forums so there is a chance of a moderator coming along and deleting it. Any deleted links will be replaced.

Overall, these are nice links that provide good diversity to my backlink profile. The Platinum Package with standard discount coupon code will cost about $7/link (so $360 per 50 links) which seems like a good deal to me for what you get. These links are highly niche relevant, natural looking posts on forums with good metrics and traffic. Stan and his team took the time to source out an ideal topic to place my link on.

Best of luck with your Crowdo Links service Stan, I will certainly be back with a full order soon.
Thanks for this fantastic review!
Can I get a free trial of your service? I received the coupon code by PM and I plan to use it but I saw you provide 2 links for 7 days. I would like a trial first.

Thanks!
Sent in PM.
are you able to provide links for a local window cleaning business in the UK? thanks
Answered in PM.
Thank you!