Joined

Dec 17, 2011
Messages

4,608
Reaction score

2,299
I want to somehow contribute to BHW as I see crypto threads popping daily and people hunt for altcoins with small market cap. Often they would end up picking a coin that is shilled and won't do much if you are seeing things on the long term. Personally I invest in coins that have FUTURE and potential, so even if a parabolic dump happens, as time goes the prices will at some point go back at their ATHs and if there is a good altcoin season, these have huge potential.
Image:
Curve trading in space at $500+ per token by the next bull run
(this is a small joke)
​
I found this gem (at least for me) a couple of weeks ago, going in at $2.80 with a small 4 digit bag, I did my own research (3 days watching good and shit videos on YouTube) and explored a lot about this coin.
Market cap is just about $1B and they have been recently listed on Coinbase.
The CRV token is used by Curve which is a
DEX
, founded by Michael Egorov, a well known player in the crypto industry
(dude has his own decentralized bank - sounds crazy ha!)
that also worked for NuCypher (NU) and has been involved with projects like Yearn (YFI). Curve is an exchange which acts as a decentralized exchange for stablecoins, blah blah blah long story short it's a possibility for it to become a middle man for a lot of things linking DeFi, stablecoins and financial institutions, long story short.
You can read more about the history and token here: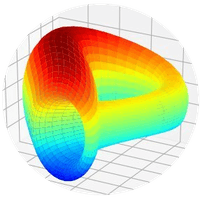 Get the latest Curve DAO Token price, CRV market cap, trading pairs, charts and data today from the world's number one cryptocurrency price-tracking website
coinmarketcap.com
Usually Curve DAO Token is earned as a staking reward on the curve.fi DEX, but after the Coinbase listing and it being available on Crypto.com and Binance.com you can just directly buy it if you want.
I will cover why I see potential in this coin and why I like it!
First of all I like that badass design they have on their own platform like we are in the 90s, totally loving those DOS looking times and that logo is simply badass, the other versions of the logo are badass as well - I just love how Coinbase made it look, I'd put it in my sons room in a 50inch frame printed out in HQ!
Anyways, let's get to the point:
- Curve's (CRV) market cap is very low ($1B) and compared with other similar coins, let's compare it to Maker (MKR) which has $3B market cap and is growing fast, Curve can at least X3 to the same point as Maker (MKR) currently, going roughly to around $15 in a very short amount of time!
- Swap functionalities with stablecoins, etc. & a lot advanced features like setting up your own slippage and prices.
- You can supply liquidity and do yield farming, additionally generating rewards.
- Really good player when it comes to DeFi which is like a new thing in this bull run (hasn't grown much yet).
- It's ATH was $54 (on day 1)
and the supply was messed up on purpose during the launch, since someone wanted to show how much potential this coin has with it (my point of view).
- Could it reach $54 again? I am sure it will but DYOR as I am not a financial advisor.
- Once it reaches $50-$60 you will already have 15-20X and I am sure it can go beyond that by the next Bitcoin halving and the next bull run.
- I see the Curve DEX platform & from there the token as well a major player with a very undervalued price than it's competitors.
Additional comparisons:
Uniswap (UNI) market cap: ~20B -
if CRV reaches 20B market cap, it will be trading around the ATH level which is $50 - $60 (depending on the supply)
Pancakeswap (CAKE) market cap: ~3.5B -
if CRV reaches 3.5B market cap, it will be trading at around $10 - $15 (depending on the supply)
Sushi (SUSHI) market cap: ~2.5B -
if CRV reaches 2.5B market cap, it will be trading at around $6 - $9 (depending on the supply)
Curve DAO Token (CRV) market cap: $1B ($3.50 - $4) - we are here
IF THE BULL RUN CONTINUES AND THERE IS A GOOD ALTCOIN SEASON, THE ABOVE MENTIONED WILL GO UP, THERE WILL BE MORE SUPPLY AS WELL THAT MAY INFLATE THE PRICES SO DYOR, BUT IF YOU ASK ME IT ALL DEPENDS HOW LONG WE HAVE A GOOD CRYPTO SEASON - THE ABOVE PRICES CAN HAPPEN IN 1 - 2 MONTHS!
As always, your positive opinion is welcome & your negative thoughts even more as we should help each other see things that we may have missed.
If you are looking for more altcoins & my crypto opinion you can have a look at these past threads:
Image: The first nintendo/dos era interface used widely by millennials - CURVE

​
A small tip don't invest a lot, be smart and invest only what you earn aside after reading this thread. Make this thread motivate you work a little bit harder during this bull run and only invest money you CAN AFFORD to loose and that won't do a huge change to your life. Consider it all lost when you put it in any coin, so that you avoid FOMOing, selling on loss or selling early.
When you put money you earned extra just for this specific purpose you won't feel bad if there is a bear market, you won't feel bad forgetting about these for a while and checking again at a later point (say it 5-6 years).
Last edited: