Joined

Dec 21, 2017
Messages

3,735
Reaction score

686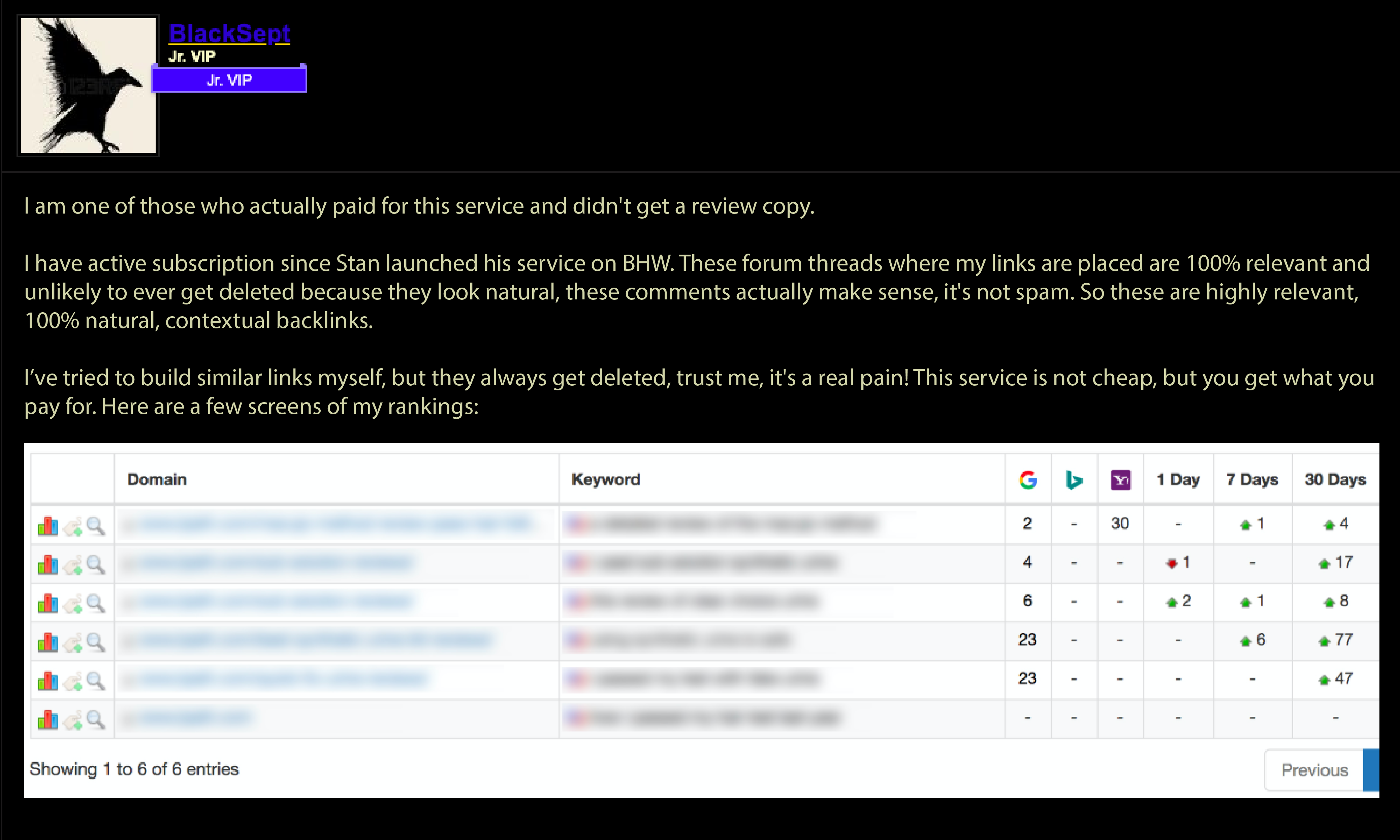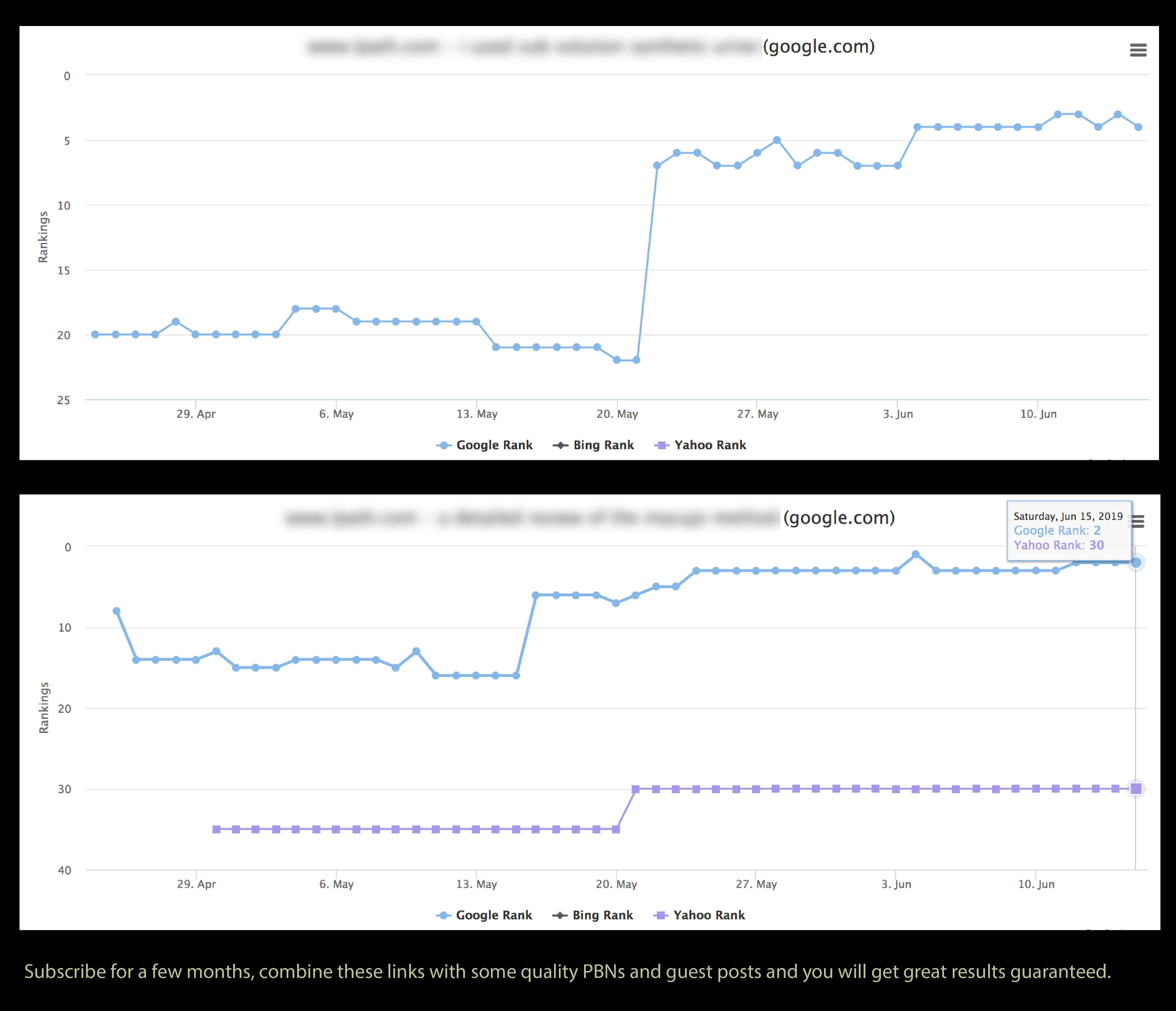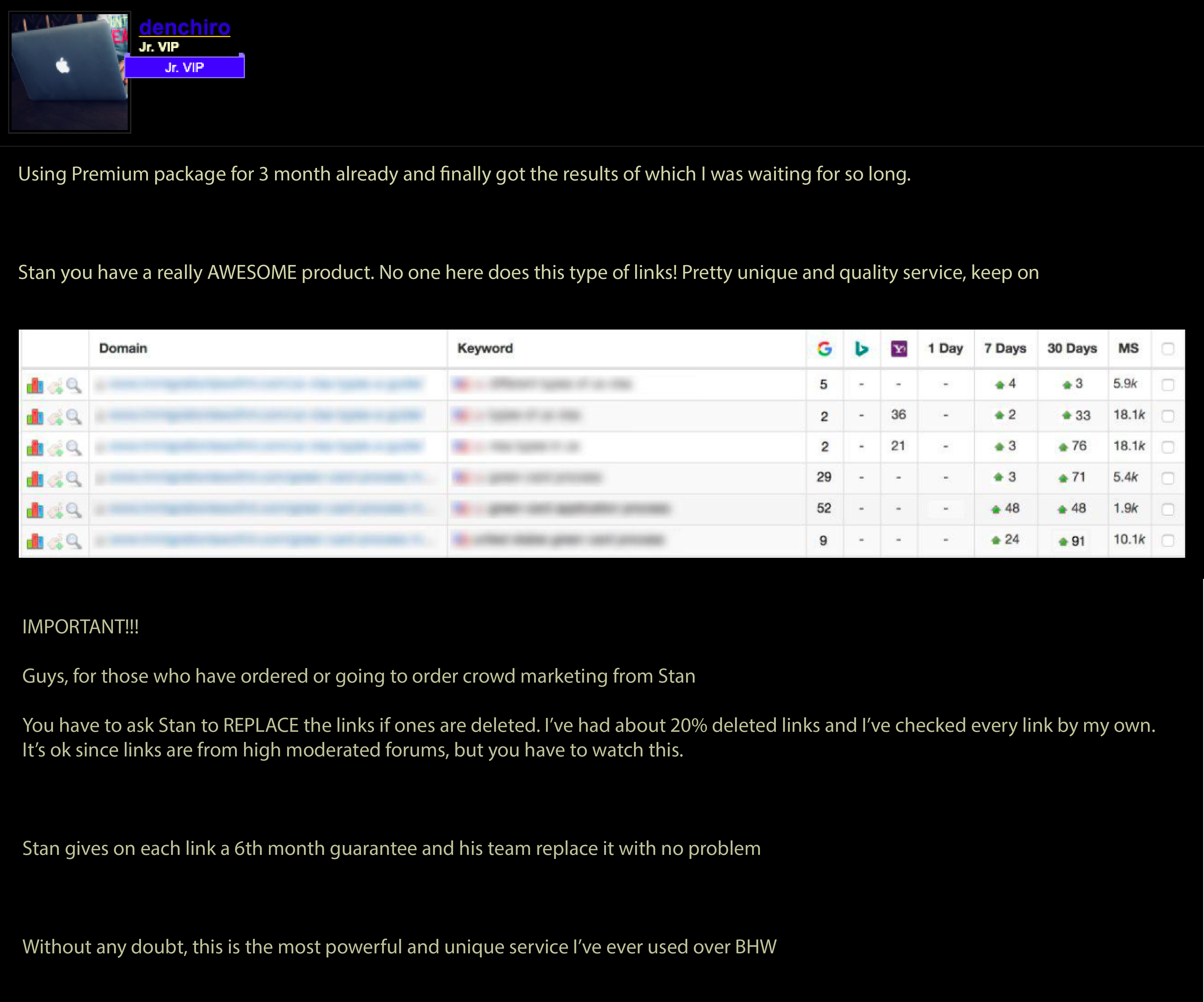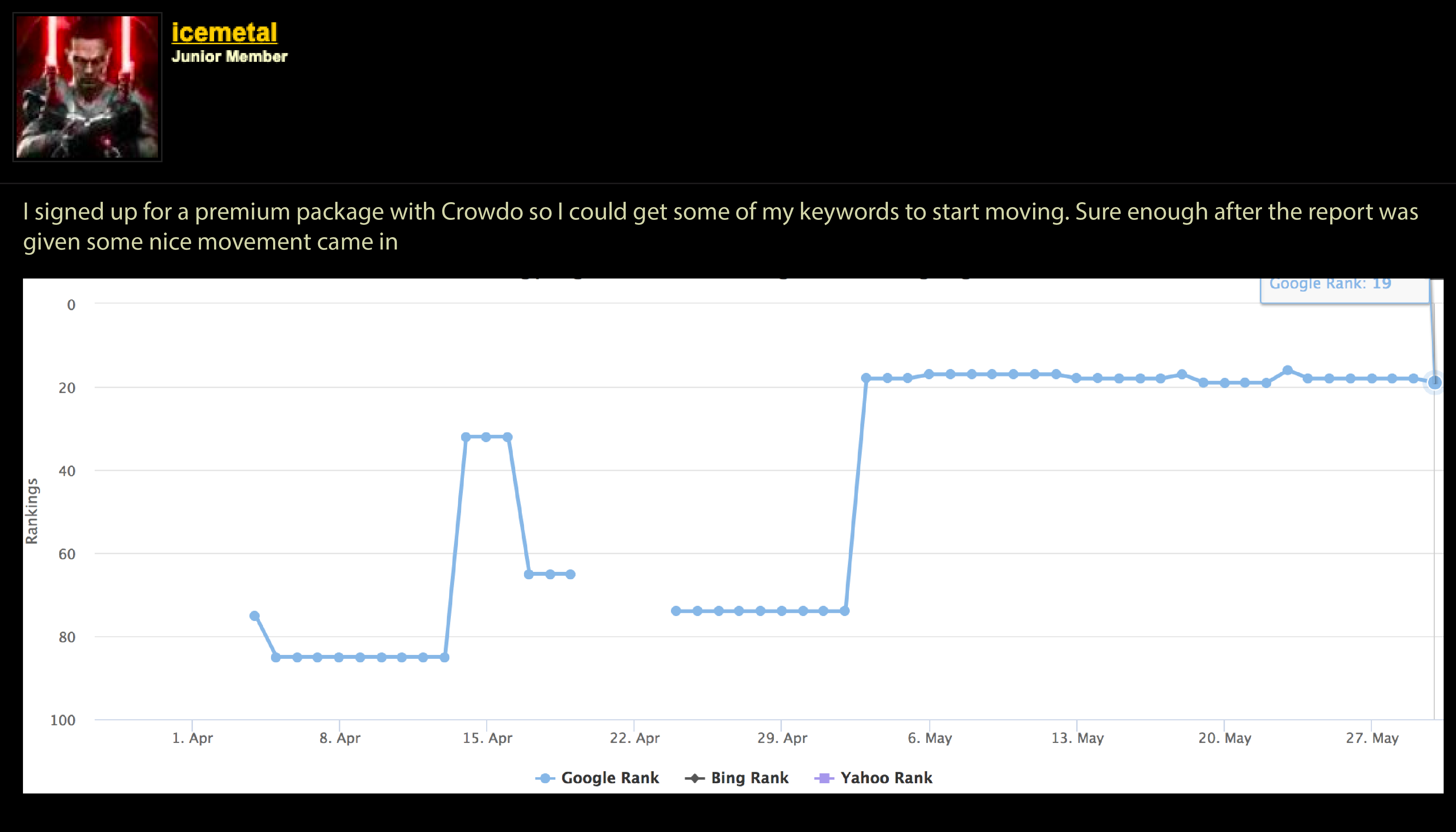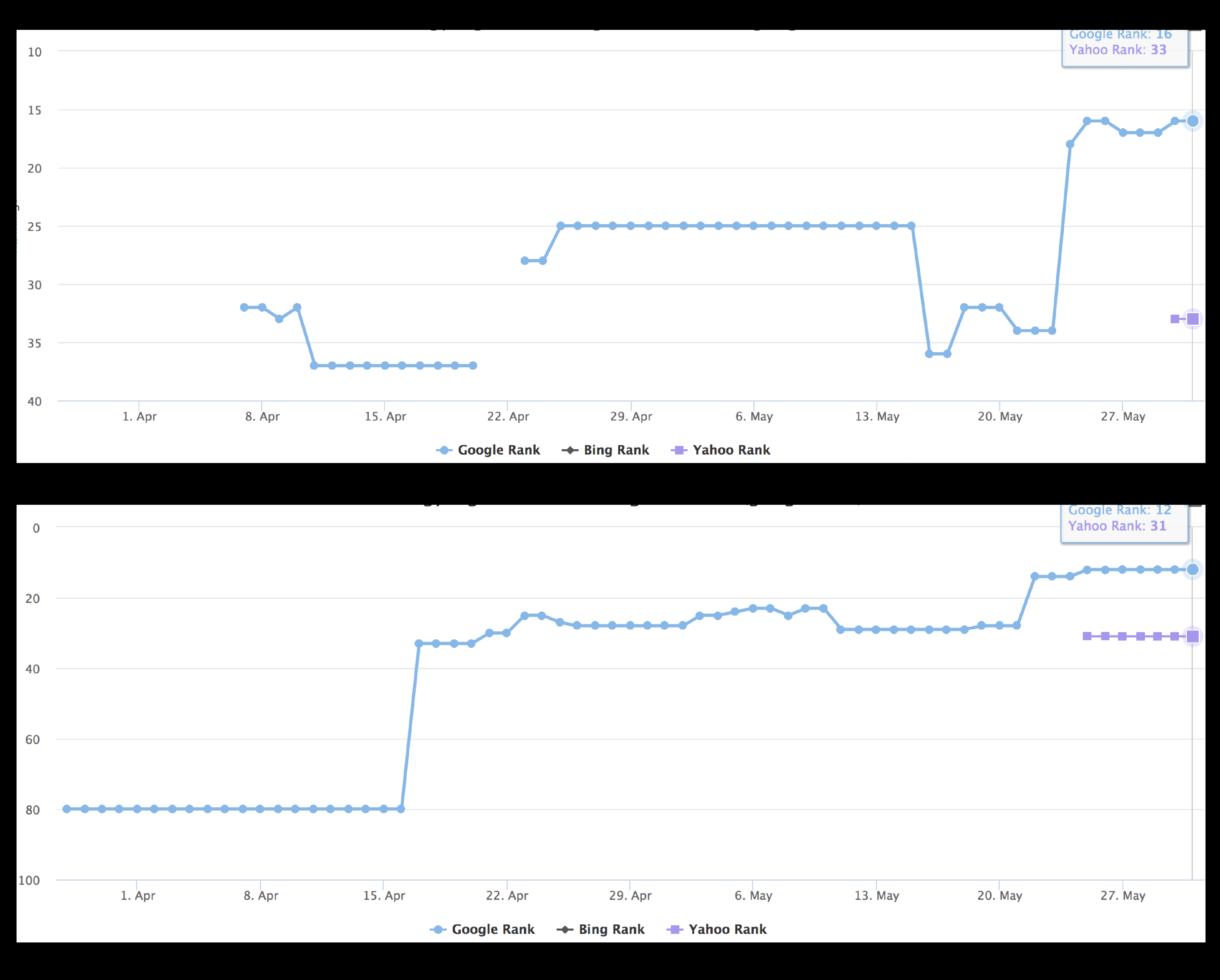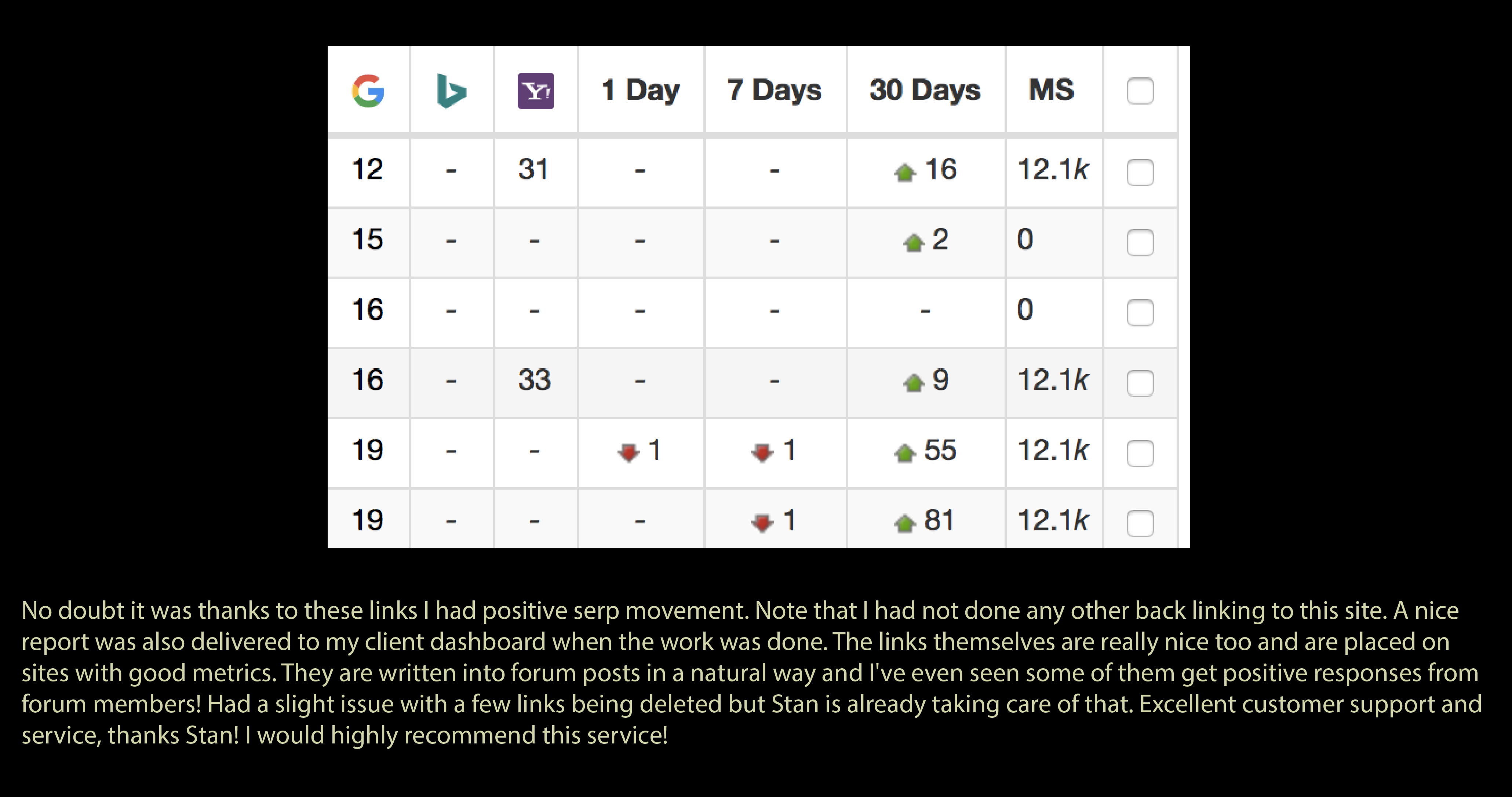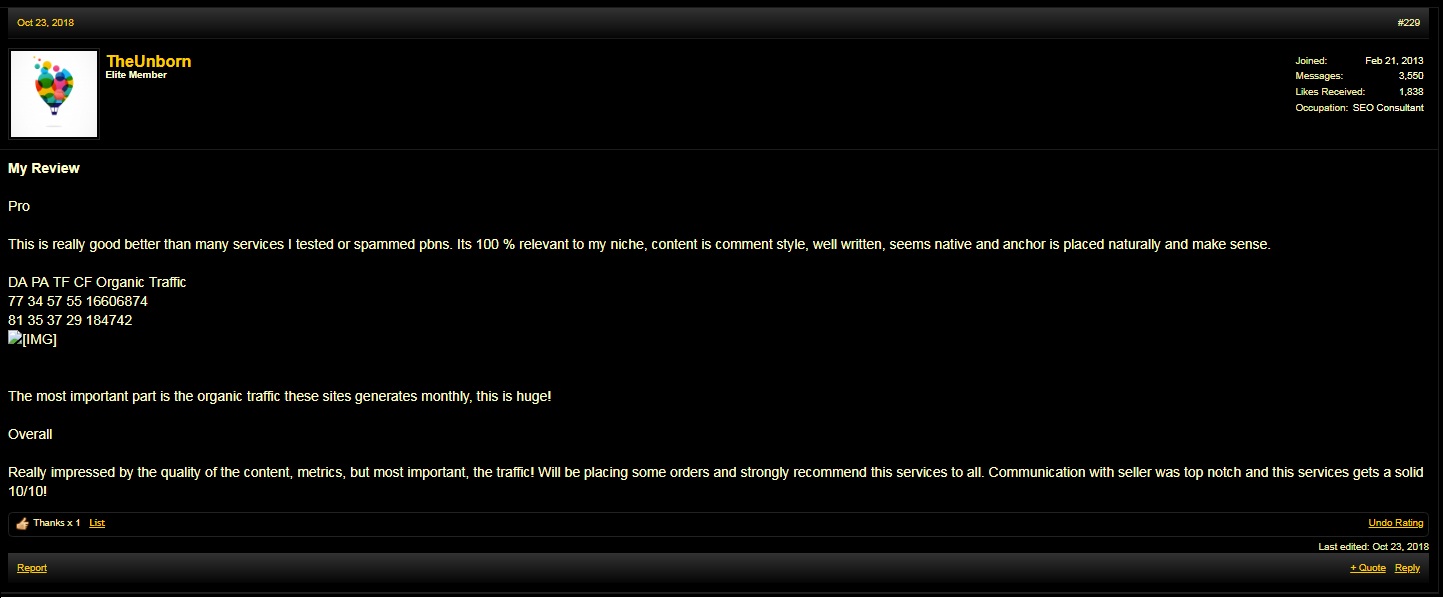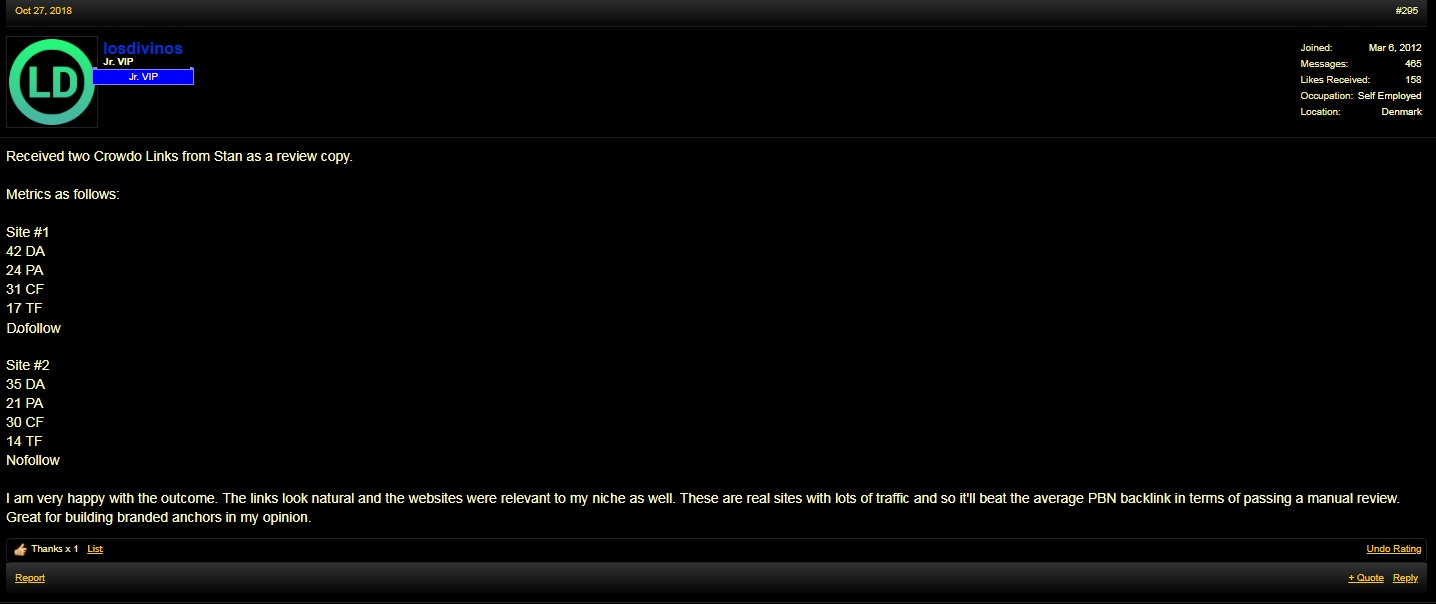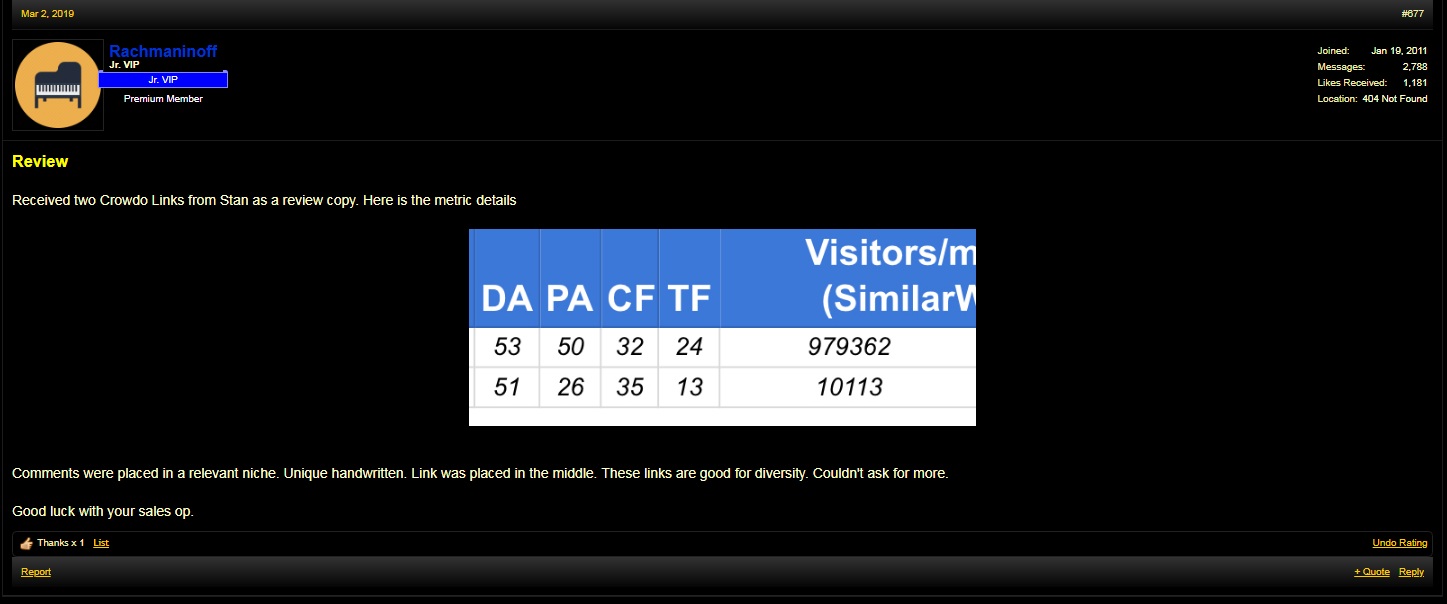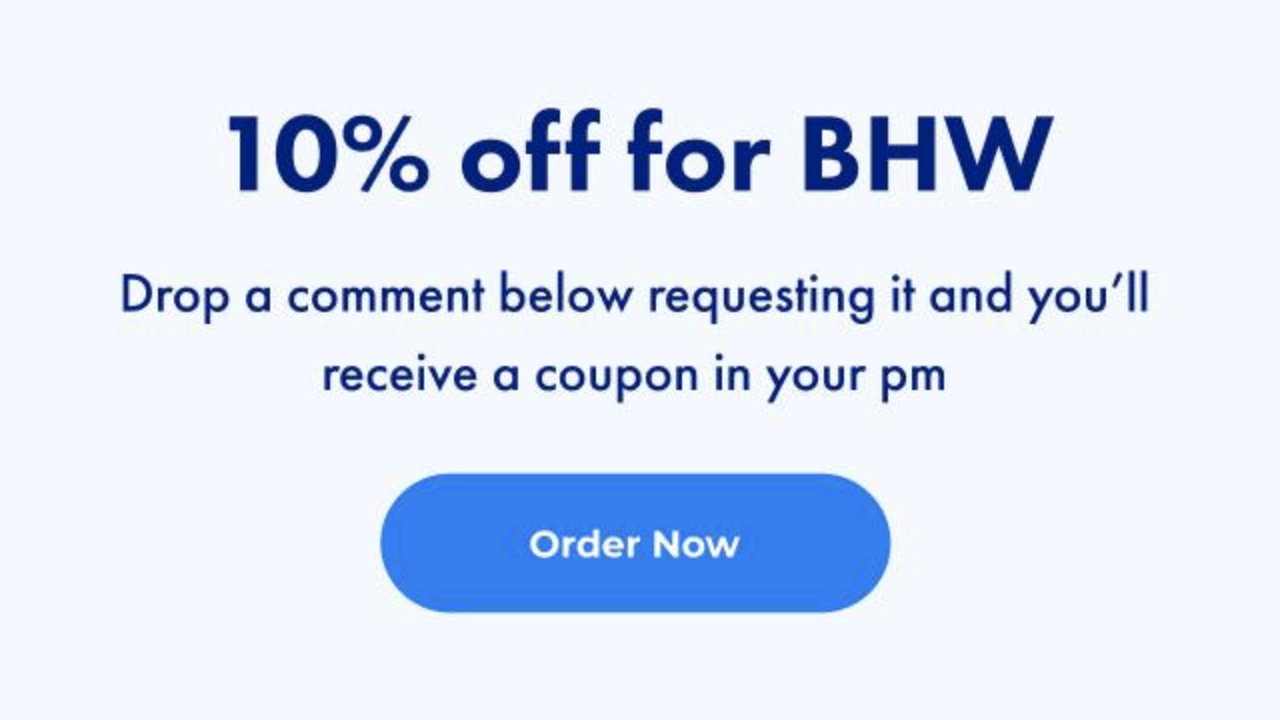 Answered in PM.
interested in review copy and discount promo
Sent in PM, check you inbox.
I would like to try this to, send me a pm
Sent in PM.
I'd like the discount please.
Sent it, check PM.
Sent me some samples and discount code.
Check you inbox, sent.
Send me samples please, thanks
Answered in PM.
discount code, please. I want to try it
Sent in PM.
Can you do links for local biz (plumber, tow truck, lawn care, carpet cleaning?)
Yeah, answered in PM.
Please send me a discount code. Thanks!
Sent in PM.
Review time - Received two Crowdo Links from Stan as a review copy and here is the statistic and review.

1st link - DA 81, TF 51, 9M visitors/month according to similarweb
2nd link - DA 79, TF 32 350K visitors/month according to similarweb.

If the data is not enough. they exactly placed my link in the same niche which is not easy to find. written very well manner and placed the link. I need to say about the OP as he is very genuine in his approach. Not rushing me to send the review. He takes these review links as paid link and updated me every step. admired to his professionalism. Best of luck Mate. very much recommended. soon you will get my order
Thank you for this great review mate!
Thank you, will do ma best.
Order placed : 53N26779Y5347****
Thanks for the order, we'll do our best.
Back for some more potentially. Could you send me a full domain list?
Sent in PM.
Samples and discount, please.
Answered in PM.
id like a coupon , thanks
Sent in PM.
Please count me in for a review copy tester.
Check your PM.