Joined

Aug 10, 2014
Messages

1,622
Reaction score

646
Website
What can you do with high time to first byte?
Can I have the BHW discount code please?
Wow this is extremely helpful thank you
Hey
@N1ckG2
,
@Akshay Sapra
,
@apriscott
thanks a lot for your interest -- looking forward to your answer.
Some of our latest jobs with the exact numbers.
All results are from BHW members. They will recognize their results
​
*****airs.com (from 2.5 second to 1.0 seconds)​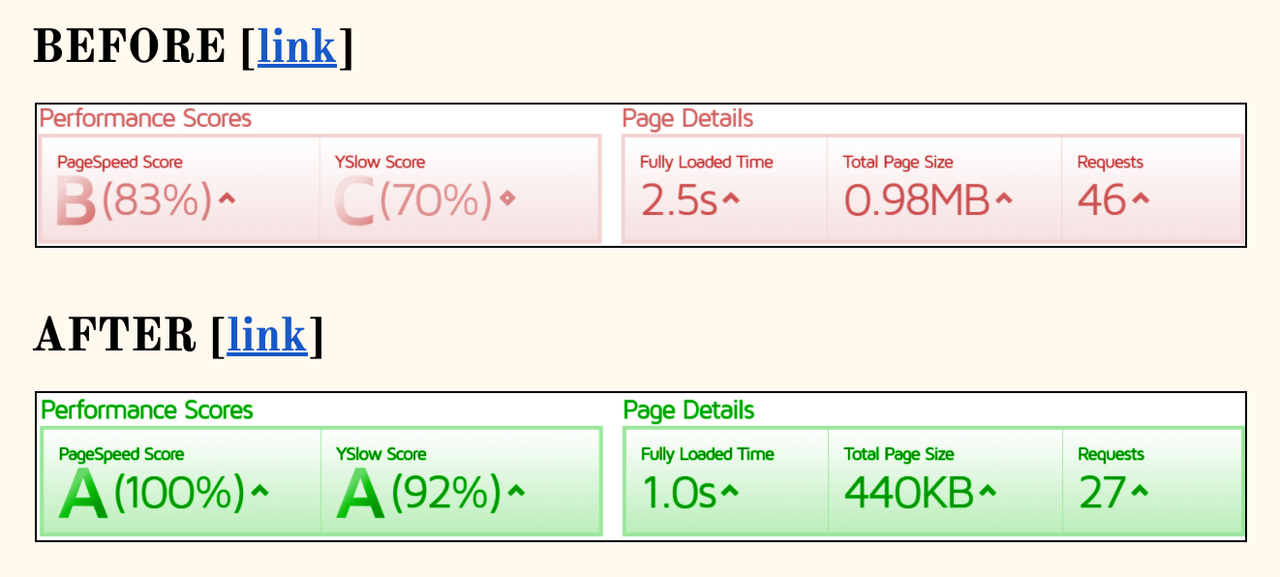 ​
**********doors.com (from 2.3 second to 0.9 seconds)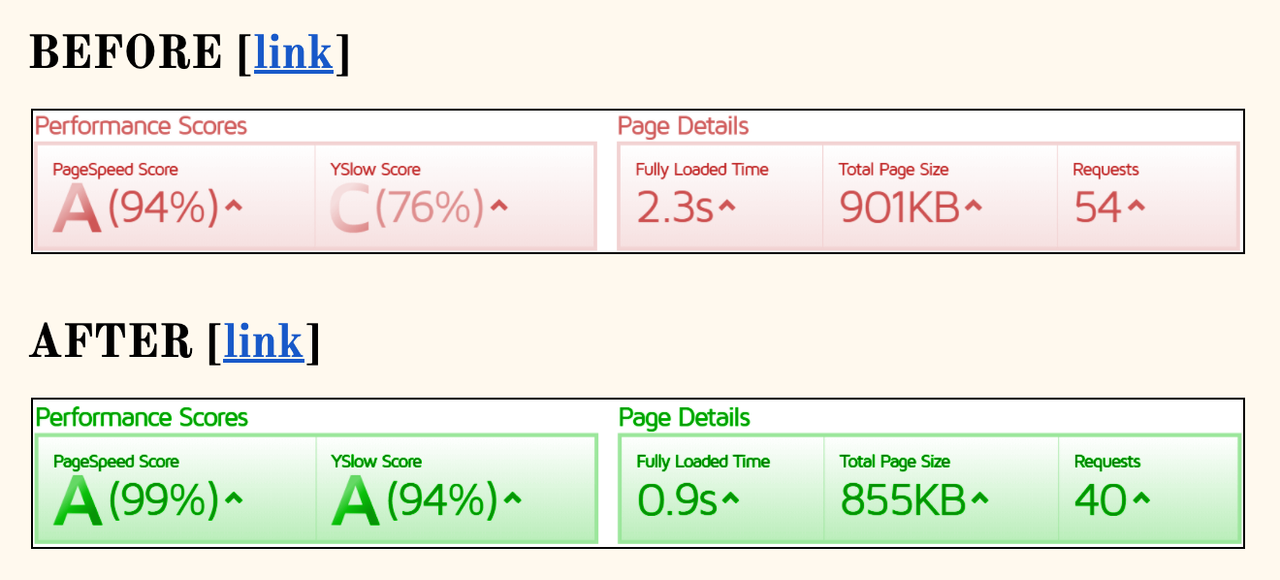 ​

​
**********and.com (5X Speed Improvement, 100% PageSpeed Score, 9X Less Requests)​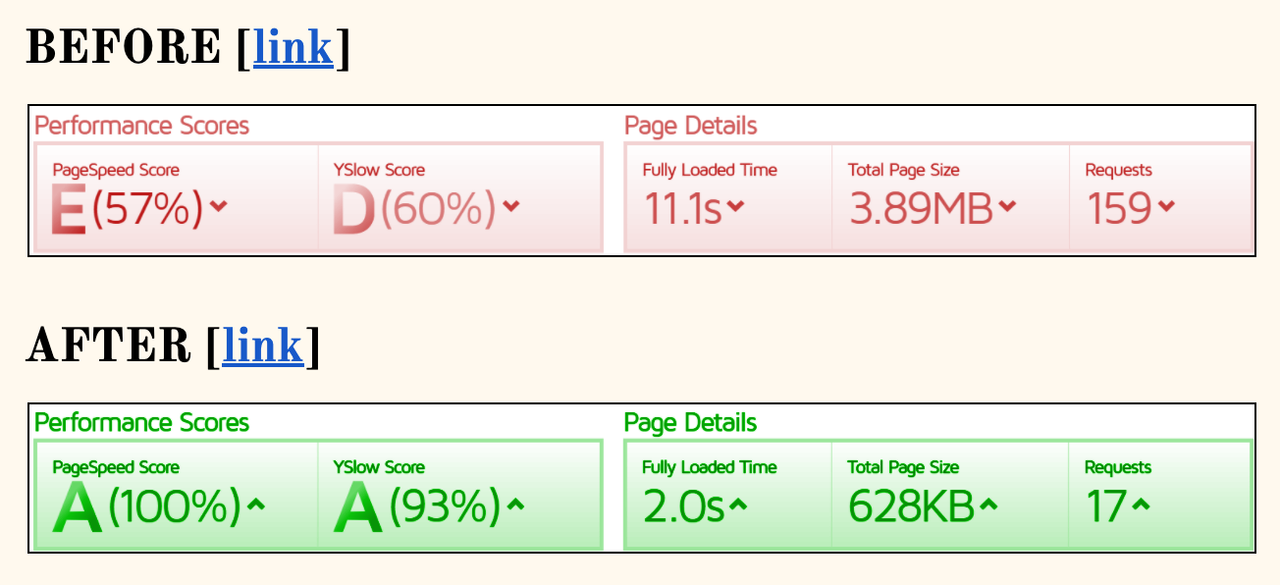 ​

​
********gram.com (3X Speed Improvement, 98% PageSpeed Score)​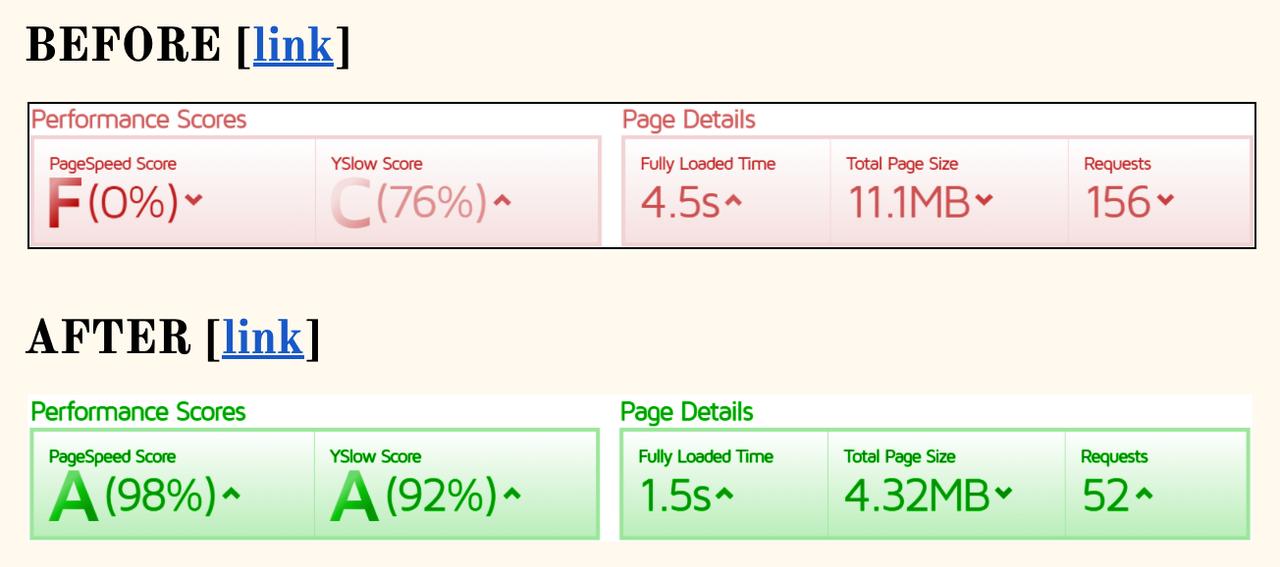 ​

​
b****.com (2X Speed Improvement, 100% PageSpeed Score)​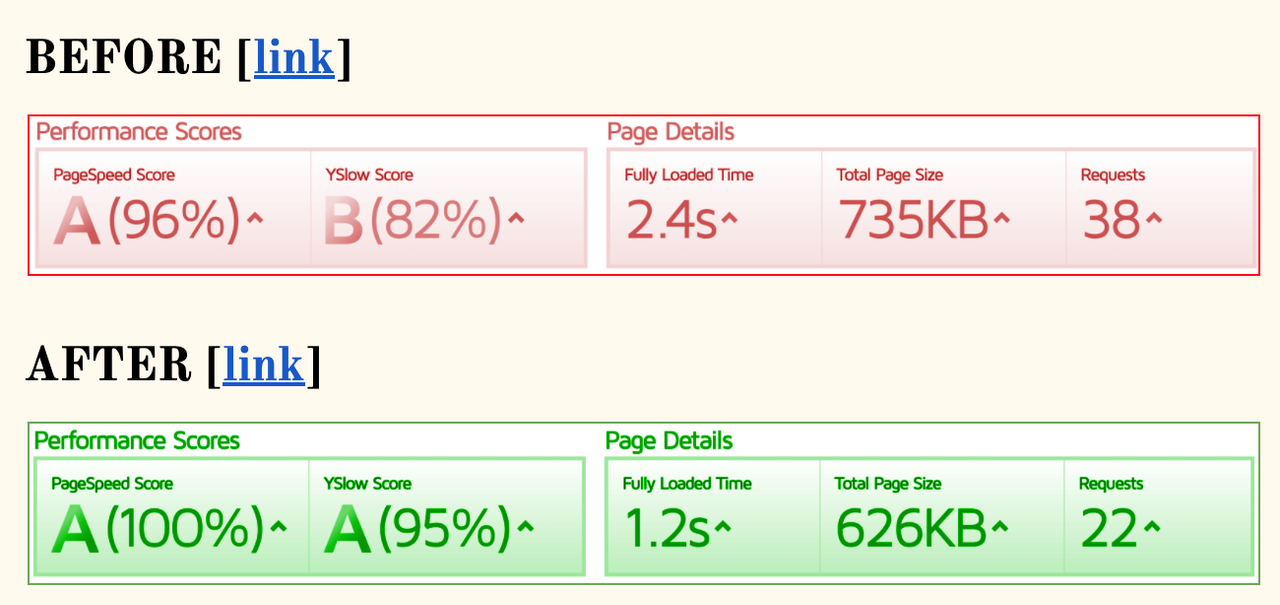 ​

​
p********line.com (3X Speed Improvement, 98% PageSpeed Score)​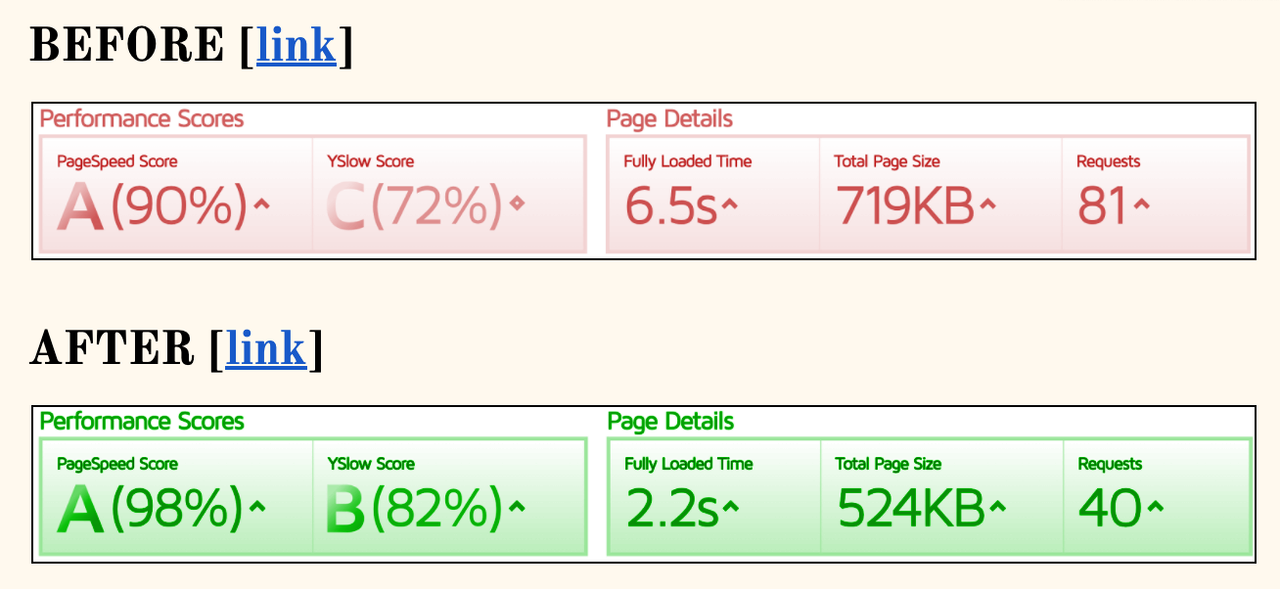 ​

​
***********control.com (2X Speed Improvement, 99% PageSpeed Score, 3X less requests)​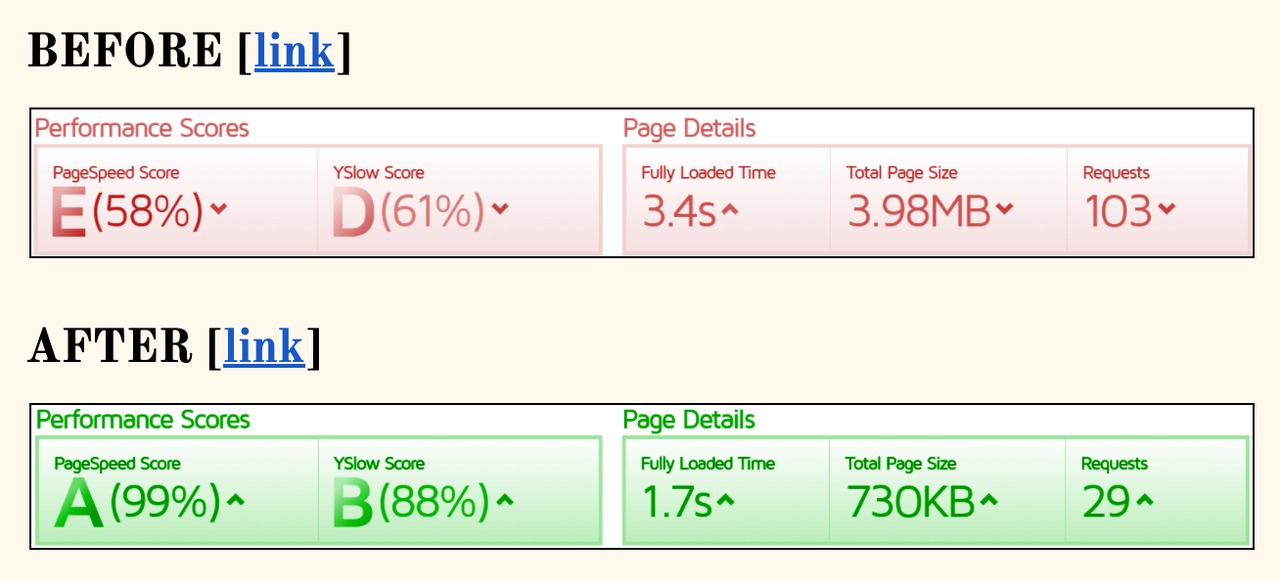 ​


​
a*****f.com (3X Speed Improvement, 96% PageSpeed Score, 1 second load time)​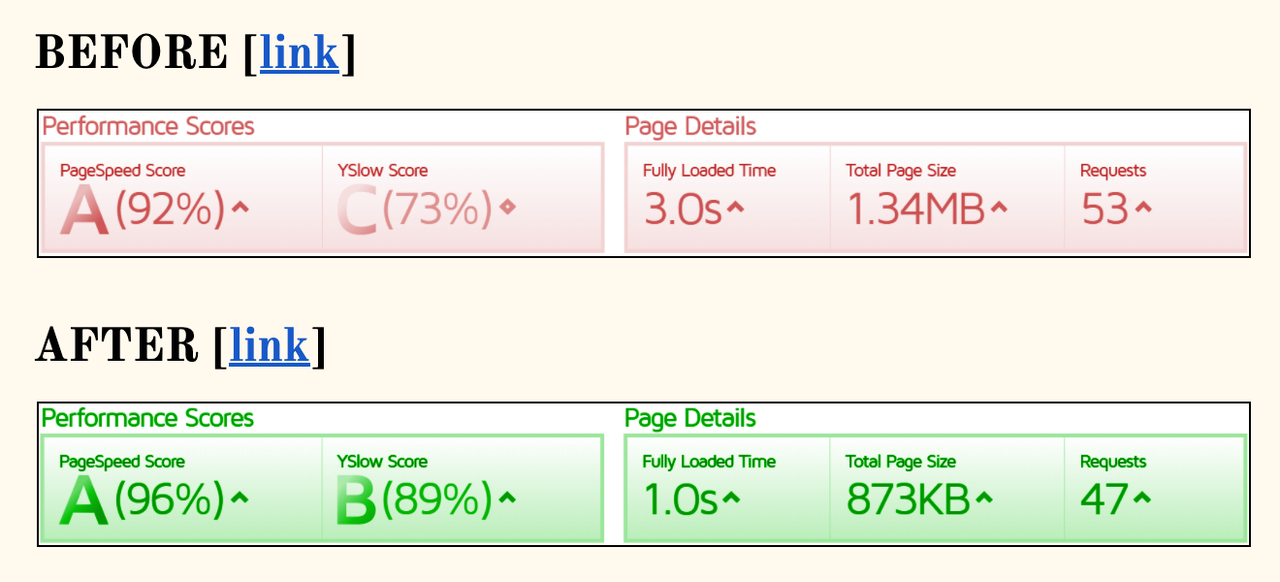 ********sex.com (5X Speed Improvement, 94% PageSpeed Score)​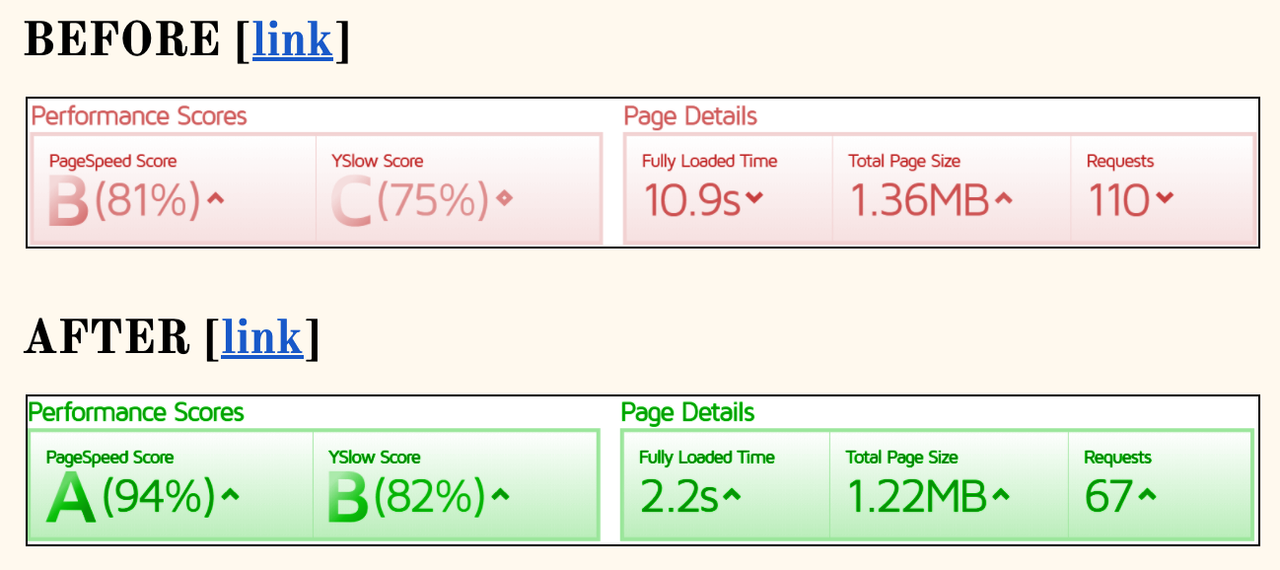 ​


​
l******.org (96% PageSpeed Score, 1.1 second load time)​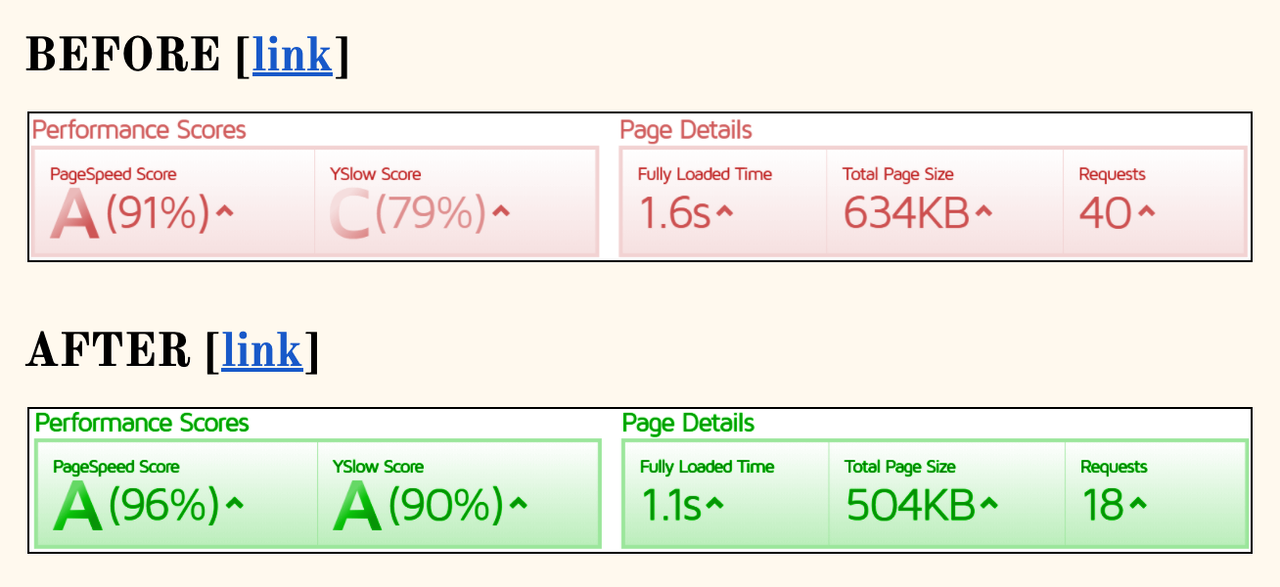 ************gy.org (2.5X Speed Improvement, 98% PageSpeed Score, 4X lower requests)​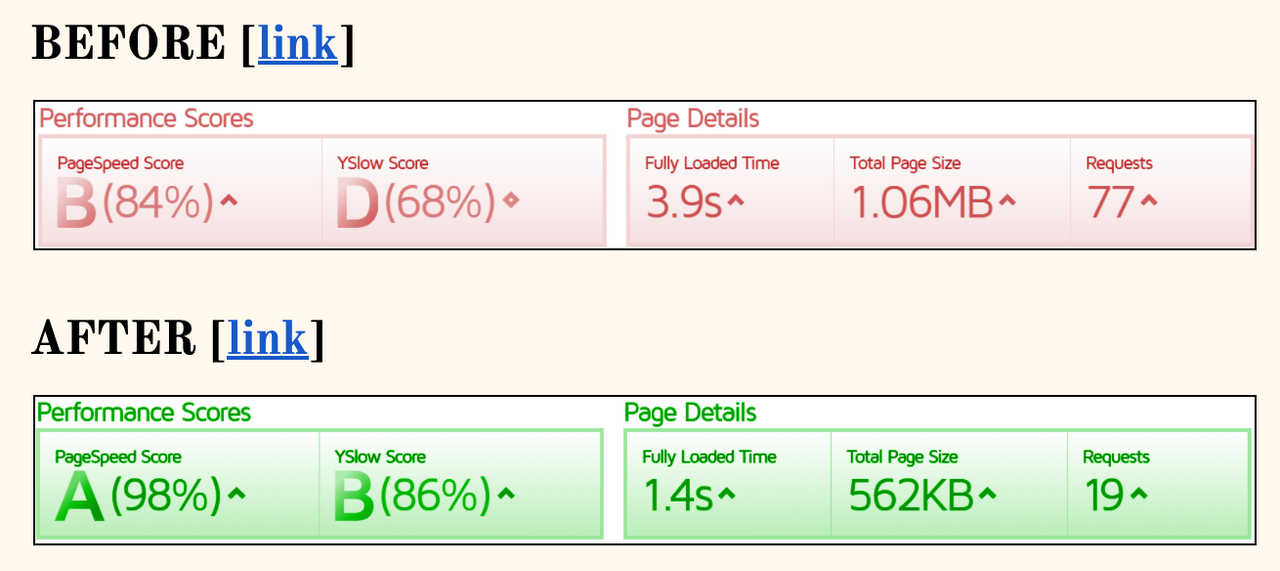 ********dle.com (2X Speed Improvement, 100% PageSpeed Score)​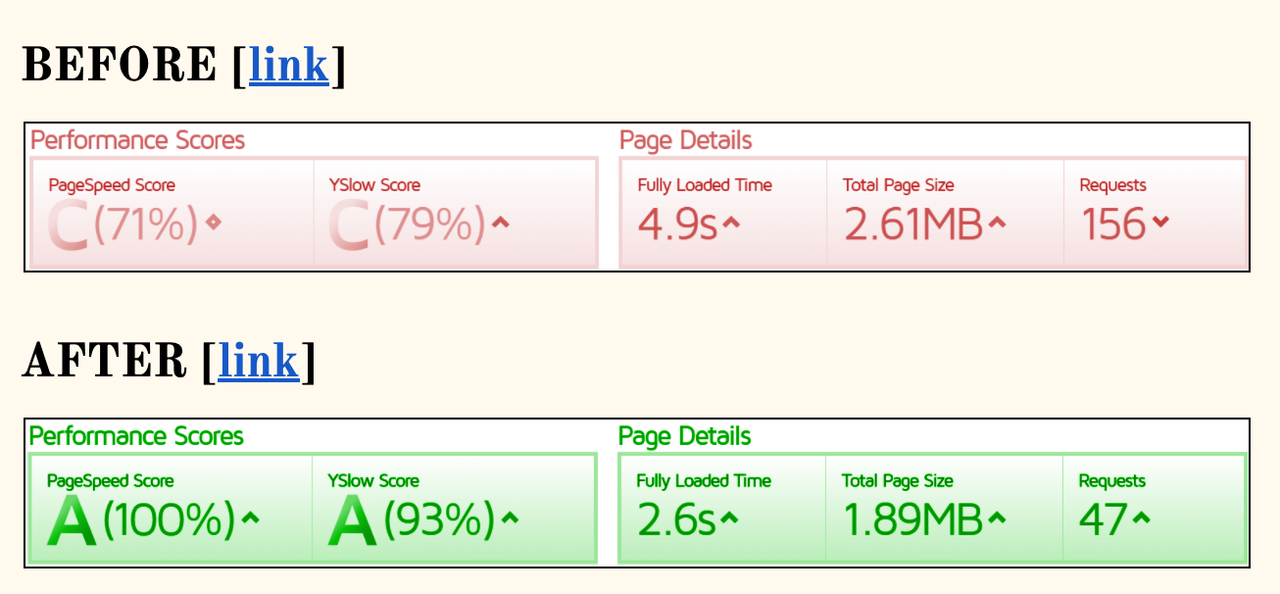 ​
*******online.com (3X Speed Improvement, 98 PageSpeed Score)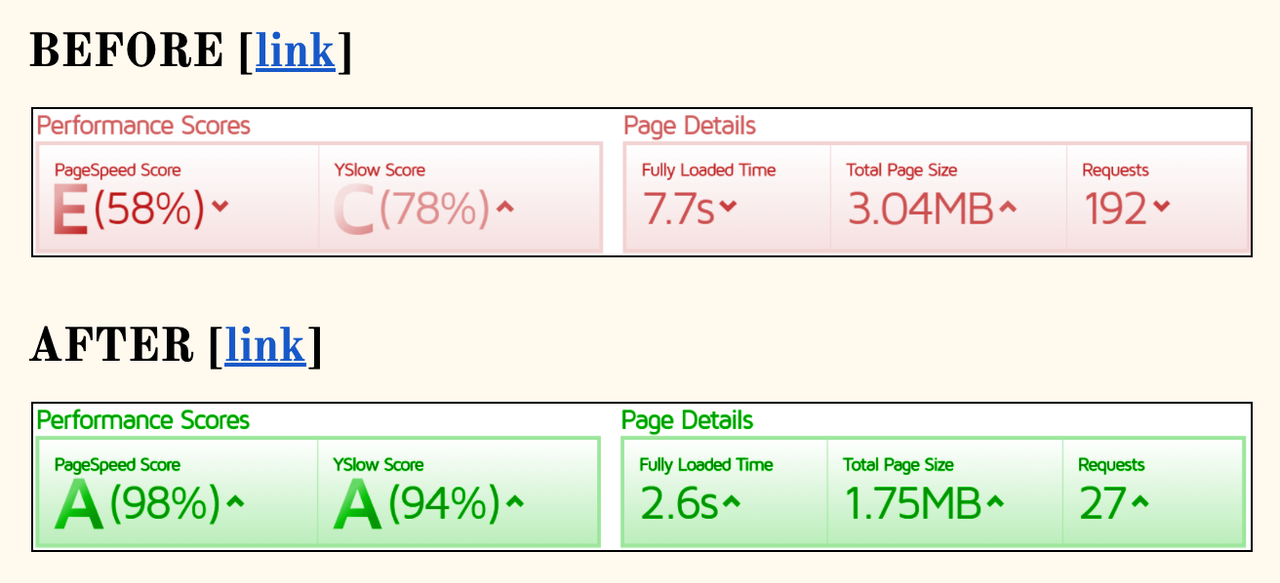 ​
[

ASK FOR BHW DISCOUNT

]
​
​