Joined

Aug 31, 2013
Messages

886
Reaction score

107
MORE RANKINGS IN LAST FEW WEEKS
[AVENGERS RANKING INITIATIVE 2020]
Improve Your Rankings After Latest Google Update in 2020
Exclusive Aged Domains with Powerful Backlinks !
Upto 17 Years Old | RD UPTO 639 | PA UPTO 40 |DA UPTO 38
For Updated Discount Coupon, post on the thread
:
"
SEND ME COUPON CODE
"
​
I am highly impressed with the results i got from the Thor package OP offers. I needed a boost on few keywords and OP followed all my instructions very clearly which i really liked and it's a good thing to have when a seller is a good listener and understands the requirements well.

My keywords jumped from 3rd or 4th Page to Position 2 and 3 in that short period of time. The actual results matters and this is what this service provides.

OP has hidden all links in report for network privacy which is a good thing to save the network from spam.

I will definitely order again from him.
"FROM #60 TO #13 USING JUST 10 LINKS!"​
Here is my honest review. I bought this service early March, now its April 12.

I ordered 10 posts to be drip fed over 20 days. So 1 post every 2 days.

The site I used was in the local space. Some things to bear in mind:

- Site was around 4 months old
- New domain (not expired or auction)
- No prior link building

Now, I always like to test and experiment. Starting position was around 60 ish for the main keyword which has 200 approx local volume in a big ticket niche.

Here are the results: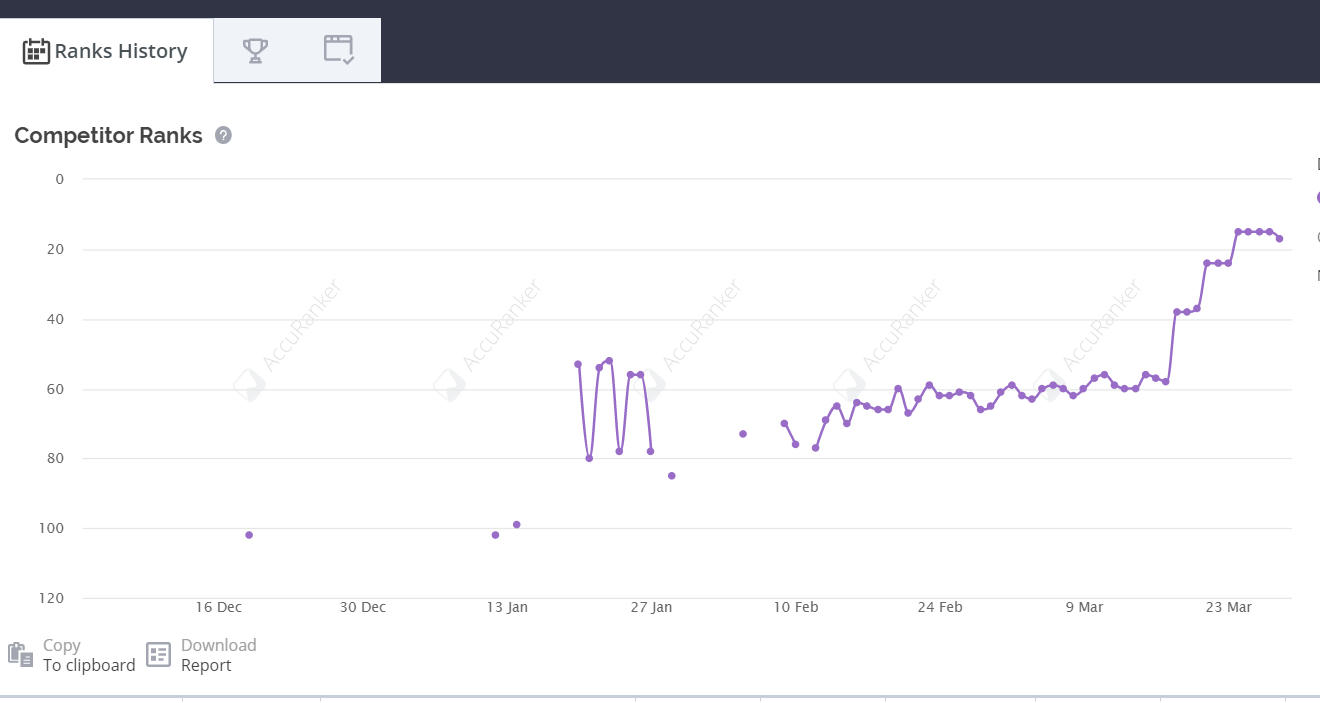 Postion #1 BOOKED and STAMPED! (
FROM POSITION #46 TO #1)
FROM POSITION #29 TO #2
Send 30 Links To Your Site Now! Your Site Deserves The Link Juice
​
I was offered 5 free links to test this service. Communication was great, very professional and easy to place the order.

I used this on a site which hasn't had off page done for a while, but suddenly since the last algo changes, it's come back into favour.

Needless to say the 2 keywords at the bottom of this image are the one and the plural version and they have improved nicely.

These links were sent to an inner page,
Organic keywords 32 +3

Organic traffic 27 +5.

Very nice service and I'll be ordering again for sure.
Look At Our Recent Results from Avengers Ranking Initiative!
PAGE 1 RANKINGS!! ---> USING MIGHTY THOR PACKAGE!


This was my first order with Avengers and I am highly pleased. The pre order and post order support from BradyX was excellent. He listened to all my queries patiently and provided solutions to all of them. He even went ahead and provided extra services to help my campaign.

As a customer you need a seller who understands your requirements and just doesnt 'blindly' fulfils orders.

I would definitely recommend this service.
RECOMMENDED SELLER ! (sorry i wrote this review took long time)

he is very advance on his field apparently ! got them all on time , very great article , metrics just as on advertise , more than half of pbns ive ordered already indexed , also this is very private pbn from what i bought all this time , which is i loves the most from this seller ! definitely buy again from this guy , he is very nice person too and very patient guy to work with (since im a newb on this seo thing) thanx alot , and hopefully we can get along for long time

here some the pbn metrics ive got

https://prnt.sc/pnxmpq https://prnt.sc/pnxobt https://prnt.sc/pnxpnb
Bought two packages, one of which was the Thor. I went from absolutely nowhere to #9,#10 & #11. Absolutely loved it.
Aside from the great boost, Brady's customer services is A+ as well.
just received my 2nd order , tat fast as expected, site metrics and content quality as great as usual , love everything of his work on these pbn , will definitely repeat order again very soon ! thanx bro !
"You Can't Go Wrong With This Service!" ​
I don't leave reviews often, but I feel like this service well deserved it.

Delivery time was not even 7 days. Only 5 posts indexed so far and I've already seen a bump in rankings for all the keywords i've given, I'm quite sure the others will be indexed soon.

I'm going to place another order for 20 more links the end of the month.

You can't go wrong with this service that's for sure.
FROM POSITION #70 TO #19 IN VERY COMPETITIVE NICHE (INSURANCE)
FROM POSITION #91 TO #4
"FROM NOWHERE TO 5TH PAGE!"
ACHIEVED FEATURED SNIPPET FROM #3
That Too From Just 5 Links...! Read Review Below
Review Time
===================

OP gave me an oppurtunity to review his service. I got the report on 25 June. It came with a list of 5 URL and all was hidden.
That's the reason I take time to review his service after seeing any result in SERP I gave him a URL, which I didn't make any link building before. 2 days back I saw Google webmaster showing 2 backlinks against the given URL. And no doubt it was OP'S PBN links.

SERP Result
===========
1. Main Targeted Keyword : FROM nowhere TO 5th Page
2. 1 Long Tail Keyword : FROM 3 TO 1 (Achieved feature Snippet)

The metrics of that 2 sites are as follows
================================
Site 1 : DA 28 , PA 22
Site 2 : DA 20 PA 23

Articles are readable and come with a related image. I am very impressed with his service. Definitely worth to try.
"Keyword Moved to Page 2 from Page 5!" (5 links only)
Read Review Below
Update:
============
Keyword moved to page 2 from page 5.
It is result of only 5 links.
===================
If You Are Serious About RANKINGS Try AVENGERS Links TODAY
For Updated Discount Coupon, post on the thread:
"
SEND ME COUPON CODE
"
​
Last edited by a moderator: