Joined

Dec 16, 2016
Messages

5,920
Reaction score

10,942
Website
This thread is more towards people that also enjoy webdesign and are also somewhat too focused on optimization like me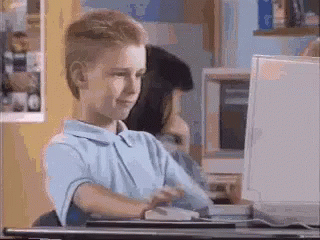 When I picked up webdesign again a few years ago I've had a real OCD time when it came to website performance and optimization.
It got to a point I just had to accept that 100/100 or A100 or whatever maxed out score is simply impossible once you're building your site and adding content.
If you are in WP/Dev FB groups or on certain forums you probably read some people always bashing WP pagebuilders. They either suck or they're slow, don't work well etc
I'm finally finishing up my agency site and was doing some testing to check out any flaws or errors and I was quite happy with the results and just wanted to see how it would perform vs some very big competitors with multi-million budgets.
I'm assuming, even though 2 out of 3 I compared with also use WP, it's all custom coding.
So the first test I did was through GTmetrix and from left to right:
Me, the biggest agency in my country, one of the biggest in the world if not the biggest publicissapient (former razorfish) and also top 5 worldwide WebFx. That 16mb is because they have a video on the frontpage.
Anyway, even though my full load time on here is not the fastest as I'm still testing some plugin settings and I run a bunch my overall performance is better. Having said that, just run it again to check something else and the full load time was now 2.4, got love serverload
Next was checking it on pingdom and compared it with the fastest from above from the closest server to them and the closest one to me and this were the results: Now it's fair to say I'm faster due to way less requests but on GTMetrix it only influence certain metrics and as you could see they have quite some flaws. But webFx is a beast really but they a annual revenue of $53 million or so.
That being said, I still feel somewhat proud that with limited resources, hosting my own shit and have overcome many obstacles setting it all up I still do a descent job.
I also compared with a bunch of local competitors but they pretty much 9 out of 10 all suck!
So if you have any questions about optimization, feel free to ask and I'll try to help out
BTW, this is my current setup.
Self-configured cloud ($5 a month)
Astra Pro
Elementor Pro
Ultimate Addons
Free cloudflare but not using their minification.
Besides those I currently have a total of 19 plugins running on the frontpage.
Questions? Ask away
Peace.
Last edited: