So my friend and I were messing around on ODST after getting bored with Modern Warfare 2, and we found this firefight called "Crater". Holy fuck. This mission is crazy awesome.
Picture this: You're up on a balcony with your partner/teammate. There's a turret at the edge of the balcony pointing into this huge, teched-out crater. These airships (Phantoms) come down, huge massive things, firing shit at you, so you gotta hide.
Behind you is a pretty much endless supply of ammo for your two default guns, plus grenades and health packs. Like 40 enemies come falling outta these Phantoms into the crater and start running towards you.
Man, we went crazy. Picked them off with the turret. Headshots with the pistol. Beatdowns with the SMG. Stickying ourselves and running into a crowd of Grunts (ala suicide bombing). Waves kept coming, too. We'd kill them all and more would drop down.
There were sniper rifles on the other side of the map, and it was a blast using them. We went through 23 waves of enemies, and racked up a half million points. Two hours nonstop, until we said "fuggit" and ended the game (it was 2am).
The best aprt of it was looking at the stats and medals. Two killionaires each (ten kills within 4 seconds of one another, quite the achievement), over 300 beatdowns and 200 assassinations. Well over 1,300 medals in total. We each got a few invincible medals, too (100 kills in a row without dying). It was a motherfuckin' blast. Much suggested.
Here's some screenshots: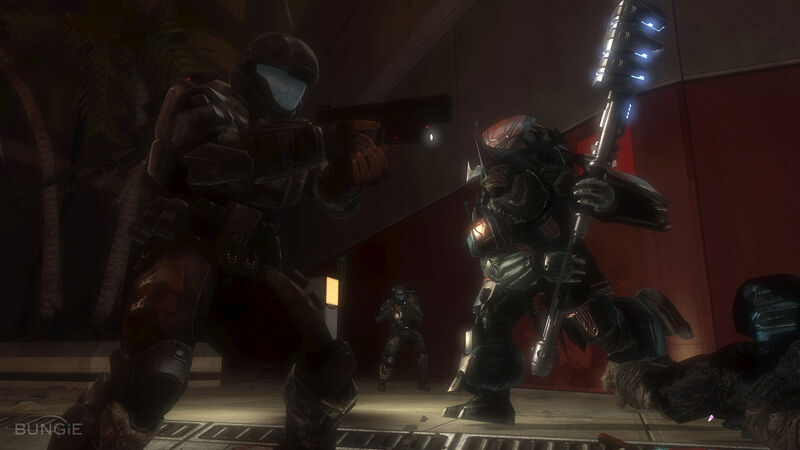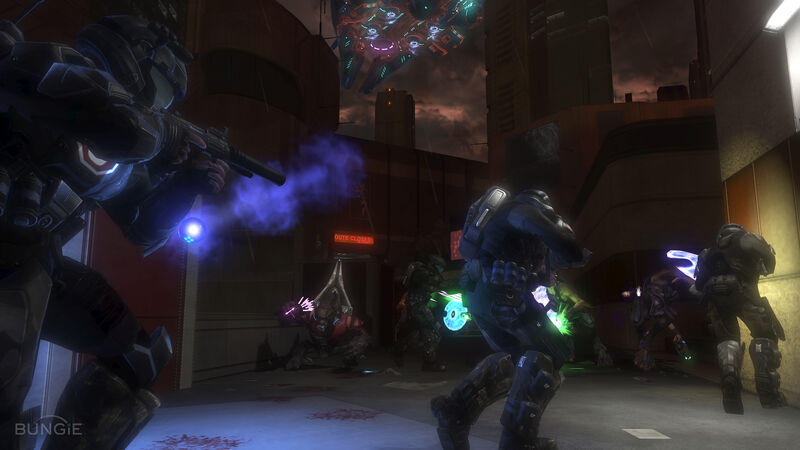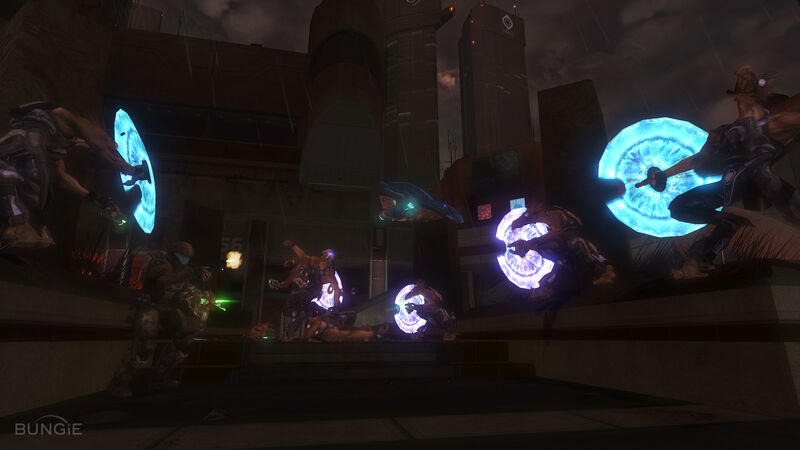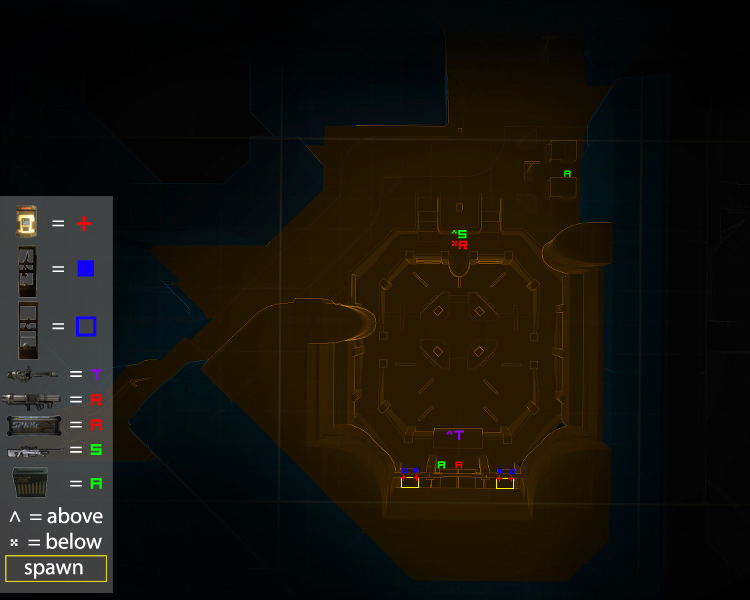 Cool story, bro.